Ready…Set…Step!
April 1 – 30, 2021
April has arrived which means Spring is in the air! This Spring, let's count our steps together.
The FP&M Wellness committee invites you to a fun step challenge.
We've been testing systems and methods to track steps over the years, and think we've found a keeper. We are using Count.It, a free online platform that connects your fitness tracking devices and apps, and converts them into a daily "Count It Score." We've set up a UW–Madison Facilities Planning & Management Count.It group and we're in this together (sorry no teams, since we're using the free platform)…but did we mention, we're in this together?
Here's the goal we've laid out between April 1 and April 30 (thirty days)…and how to join in.
GOALS
TOTAL FP&M GOAL: 10,000,000 steps
PER PERSON TOTAL GOAL: 174,000 steps
PER PERSON AVERAGE DAILY GOAL: 5,800 steps
---
HOW TO JOIN
Go to the Count.It website at go.wisc.edu/fpm-steps
Create an account (name, email, password) or log in.
You will be asked whether your company already has a group on Count.It. Choose "UW Facilities Planning & Management" and click "Join".
Connect your preferred fitness tracking devices or download and sync the Count.It app
Voila! You should now see yourself as a member of the UW Facilities Planning & Management Count.It group.
Start stepping to contribute to the FP&M goals!* See this flyer to print and spread the word with co-workers.
* While the free Count.It platform does not allow you to enter steps manually (i.e. equivalents for biking, dancing, cleaning the house, etc.), you can manually enter steps in your IOS/Android device, which will sync into Count.It. Use the conversion table below for reference when turning activities into steps.
CONVERSION CHART
Steps-Per-Minute
No fitness tracker? No problem. Use the chart below to manually convert your activities into steps.
Simply find the activity's Steps-Per-Minute (SPM). Multiply by the number of minutes you spent doing the activity.
# Minutes Spent x SPM = # STEPS.
Then, manually add your steps to the Count.It app!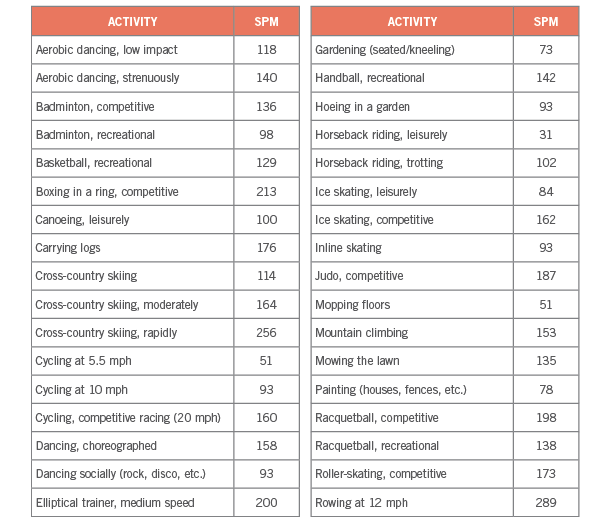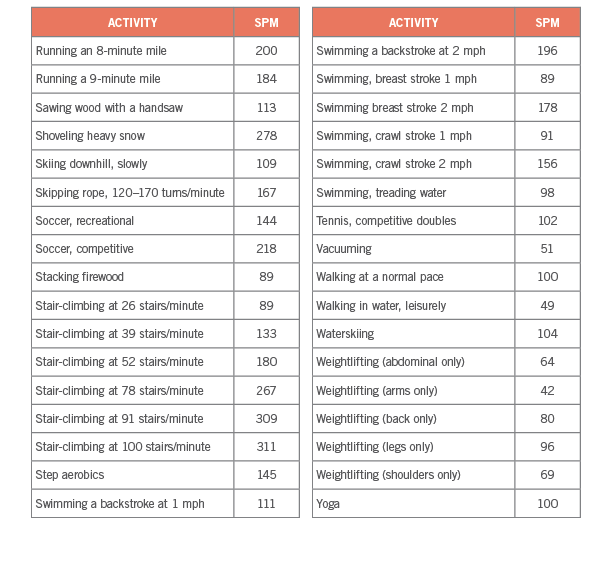 If an activity is not on the list, you can get close enough by finding an activity on the table that is most similar and estimate its value.
---
Join us!