The Basics
Technology
 SIGNING IN

Log-In / NetID / WISCard

---
TECH SUPPORT

AIMS Help Desk
Administrative Information Management Services (AIMS) is FP&M's technology provider with service personnel ready to help with technology and computer questions.


---
SECURITY

How to Stay Safe Online While Accessing Campus Remotely: Access the Network Safely
Secure your computer, Keep your OS and versions up-to-date, Run Symantec Endpoint Protection, use VPN (Virtual Private Network)

Securing Your Computer (UW IT) | SEE MORE
Securing Your Mobile Device (UW IT) | SEE MORE
---
Wisc VPN 
A "must" if using public or unsecured WiFi and required for certain functions of your work. |
Home Internet
Broadband Provider Outages
Check internet outages in your area: SEE OUTAGES
Supplies
Need Supplies while Telecommuting?

1. Shop at Staples online.
2. Send item detail to your supervisor with your home address and  department UDDS.
3. Supervisors are to email Kathy Bear with the requested items.
See Your Employee Resource Center FAQ for quick reference.
TOOLS TO STAY CONNECTED

Video Conferencing, Meetings, & Chat
Meet with coworkers using audio and video calling apps to collaborate remotely, using:
Microsoft Teams
Zoom
WebEx
Compare All Video Conferencing
See a comparison of the various video Conferencing Systems available to you as an employee at UW-Madison.


---
MICROSOFT TEAMS
Chat-based workspace to bring colleagues, conversations, files and tools into one place. Collaborate in real time. Communicate both one-on-one and in groups.
Chat instead of sending emails
Have a meeting remotely with your team or group
Good for: audio calls or video meetings with others. Any UW Microsoft or Office 365 account can participate by logging into the Teams app. Users can also call in using their telephone number.
Use via: the MS Teams app on your computer, smartphone, or via web browser. Call in via phone to some Teams meetings when the meeting organizer enables the call-in feature.
– Teams Resources –
What is Teams?:  What is Microsoft Teams?   |
Start Up MS Teams:
Learn the difference between Teams and Channels: Teams and Channels
Create a Team using one of the following methods:
Learn about Teams Live Events.

ZOOM
Zoom is an enterprise cloud platform for video, voice, online meetings, screen sharing, chat and webinars. This enterprise web conferencing and distance learning application runs across mobile devices, desktops, telephones, and room systems.
Easy scheduling, including recurring meetings and integration with Outlook
Ability to have up to 49 participants on one screen
Breakout rooms that may be pre-assigned by the host
Good for: Video calls with up to 300 participants, breakout rooms, polling, calls with internal and external participants.
Use via: Install the Zoom app on your computer or smartphone, or via web-based Zoom viewer. Log in using single sign-on (SSN) by using your UW NetID.
– Zoom Resources –
Getting Started with Zoom (UW-Madison)  | UW-Madison Web Conferencing (Zoom)  |   Live Training Webinars for learning Zoom

File Storage & Collaboration
Share files and collaborate remotely using any of the following methods:
---
Google Drive
Create and share documents, spreadsheets, presentations, forms and drawings. Collaborate in real-time with your team. Go to your UW Google Drive.
See All Google Apps | See UW-Madison G-Suite
Learn about the full suite of Google collaboration tools available to UW employees.
Box.com
A place to store, access, and collaborate on your files using your UW-Madison Box.com cloud file storage. Keep track of multiple versions of your documents automatically and ensure your files are stored and transferred securely.
See Box (UW IT)|See Box.com Knowledge Base (UW System)
CISCO WEBEX

Webex Meetings allows online meetings with anyone. Watch and attend meetings and presentations, collaborate with remote participants on team projects, and share documents.
Attend and present
Have a meeting remotely with your group or team
Good for: audio or video meetings with anyone, even if they do not have Webex meetings or if calling by phone.
Use via: The Cisco Webex Meetings app on your computer or smartphone, or via web browser.
– Webex Resources –
Getting Started w/Webex Meetings: Training, FAQ (UW IT)
Set Up WebEx: Installing Cisco Webex (UW IT)
Log in to Webex: Log In Online to Webex Meeting (UW-specific site)
Webex Knowledge Base (UW IT): Solutions to common issues

Set Up WebEx Meeting (Outlook)
Webex Meeting: Trouble with Audio
Introducing WebEx course (LinkedIn Learning)
WebEx Training Center (LinkedIn Learning)
---
WebEx Teams
WebEx Teams provides persistent chat and collaboration rooms, screen sharing and whiteboarding, on-demand video or audio meetings, meeting scheduling and file sharing.
Collaborate with teams
Use whiteboarding
Good for: Webex Teams may be a good option if you have a specific communication structure in mind for a large project or group of people, or if you've grown out of a space that you've created.
Use via: The Cisco Webex Teams app on your computer or smartphone, or via web browser.
Webex Teams – Getting Started (UW IT) – training, FAQ
Webex Teams Courses (LinkedIn Learning)
What's the difference between WebEx Meetings and WebEx Teams? See complete list of features for both versions of WebEx.


TRAINING & SUPPORT
Organizational Development
---
Organizational Support for Remote Work
Guidance from the Office of Strategic Consulting that addresses common challenges in trying to performing normal duties remotely: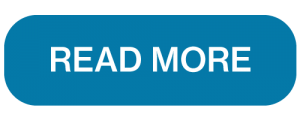 Read insights from the UW-Madison Office of Strategic Consulting.
Overcoming the Disorientation of Telecommuting  | READ MORE
Telecommuting: A New Type of Compartmentalization  | READ ARTICLE
Training for Remote Work
---

MS Teams Quick Start Guide
Looking for one tool to stay connected? MS Teams is a one-stop-shop for chat, video meetings, file sharing, app integration.

---
Tips to Stay Connected, Productive and Sane While Working Remotely
"Be more patient, be more generous and be more open " says one telecommuting and leadership expert. READ ARTICLE
---
Excel Essential Training in LinkedIn
This 2 hour class can be watched in 10 minute chapters.
GO TO CLASS
---
MS Teams + Productivity Apps = Powerful Virtual Collaboration
Access productivity apps like Trello (project organization and collaboration) and Mural (brainstorming and organizing – sticky note style!) right in MS Teams using your my.wisc.edu login.