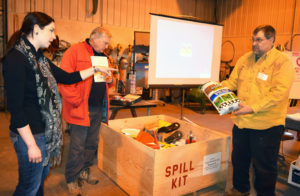 Marisa Trapp (EH&S–Environmental Compliance) and Todd Yanke (EH&S–Office of Chemical Safety) were recently featured by Agri-View (agriview.com) for their safety training on chemical and fuel handling at UW-Madison Agricultural Research Stations. Trapp (below) provides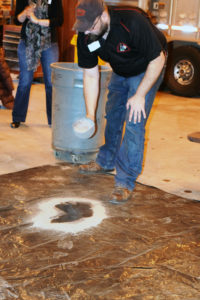 training for and oversight of each station's Spill Prevention & Control Countermeasure (SPCC) plan or bulk oil storage, as well as consultation on pesticide and chemical storage and spill response. Yanke (above), who is a farmer in addition to a chemical safety specialist, provides consultation, training, and oversight to each agricultural research station on chemical handling, chemical storage, and chemical disposal, as well as general agricultural safety.
To read the complete Agri-View article, visit go.wisc.edu/g2fa71. For more information about FP&M Environment, Health & Safety, visit ehs.wisc.edu.