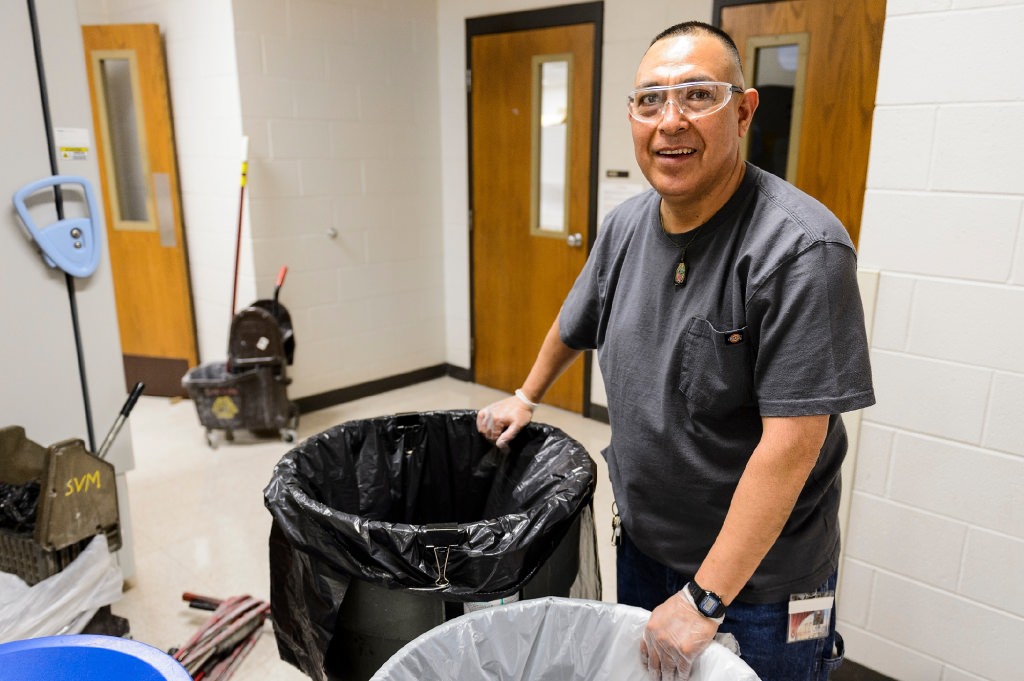 Jorge Ramos Garcia, a custodian on Crew 221 who works in the Veterinary Medicine Building, has been selected as one of eight University Staff Recognition Award winners for 2017. Like other custodians, Ramos Garcia starts work at 5 p.m., when most people are finishing up their work and heading home. He is not only dedicated to getting his work done well, he also goes above and beyond to maintain the cleanliness and tidiness of the work and break areas. His colleagues say Ramos Garcia has made their workspace a pleasant environment and makes an effort to create great interpersonal interactions with people. Awards will be presented to the winners at an event on April 21, 2017.
Congratulations, Jorge!
For more information, visit news.wisc.edu/university-staff-recognition-awards/.