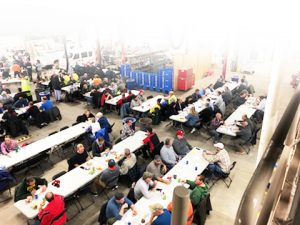 There are many things that make FP&M a special place to work. We set foot in many different and interesting places on campus, and have a remarkable array of skills, experience, talents, and expertise. 
Something we all share is FP&M's great people with great ideas. These are people who are dedicated to their work, customers, and coworkers, who contribute to their communities. 
One of many such people is Bruce Skaggs and the Toys For Tots fundraiser that he coordinates. Bruce leads fundraising activities with FP&M
co-workers each year to benefit the local U.S. Marine Corps Reserve Toys For Tots Foundation, a not-for-profit public charity that collects new toys October through December and then distribute those toys to less fortunate children in the community.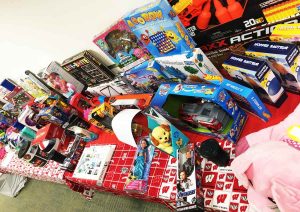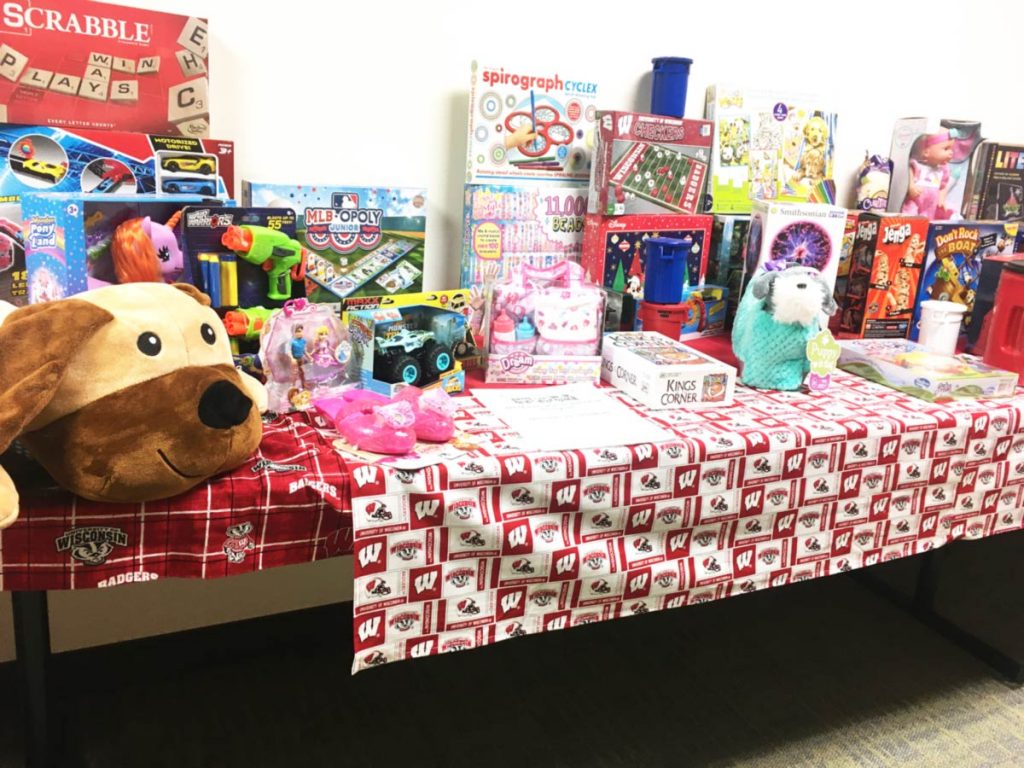 ---
Toys For Tots 2019 Results
For those awaiting the final results from the 2019 Toys For Tots fundraising efforts, here are the final numbers:
Brats for Tots Total: 

$1,608.00

Monetary Donations Total: 

$220.00

Silent Auction Total: 

$700.00

Chips and Water Sold:

$24.00

Minus Start Up Costs:

-$84.00

2019 Total

 

$2,468.00
Bruce would especially like to extend a thank-you to second shift personnel who donated $116.00 and around forty toys. These employees wanted to contribute even though there was no second shift Brats for Tots this year. Here is credit where credit is due!
A big thank you to everyone who participated in the fundraiser!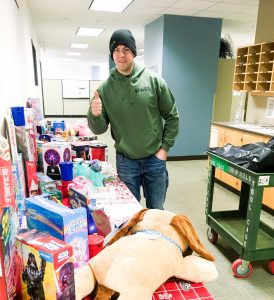 ---
A "Toy Story"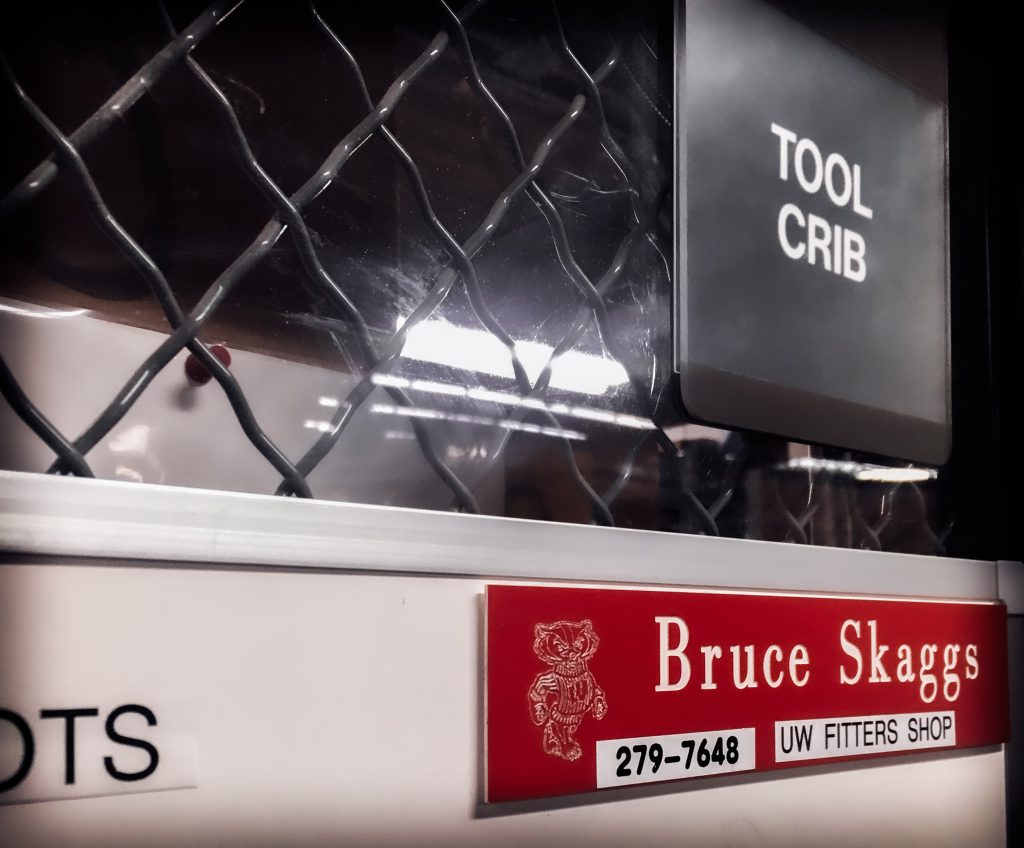 Newer employees may wonder how this fundraiser works. They may ask, who is the person behind Toys For Tots? 
It starts with Bruce Skaggs. He works in the Steamfitter Shop in the Tool Crib as a Facilities Maintenance Specialist. According to him,
"Picking the toys out is probably the best part. This is a 'Bruce has fun' kind of thing."
And Toys For Tots has become a yearly tradition of personal significance to Bruce. He enjoys shopping for the toys, four-to-five times during each fundraiser. 
Volunteers set up the toys in common-areas at several buildings where Physical Plant employees meet and work. The amount of toys grows and grows. It is a great reminder to donate.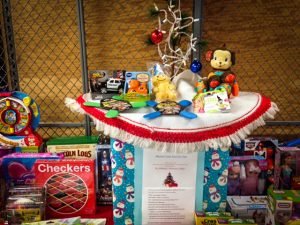 But if you congratulate Bruce for raising thousands of dollars, or ask him why he has done this for the past seven years, he'll always tell you the same thing:
"It's not about me, it's about the kids."
And it really is about the kids, for Bruce, and for people at FP&M who donate. What started as a small fundraiser in the Physical Plant in 2013 has almost become an unofficial division-wide tradition.
---
A brief history — bratwurst, beer signs, and a red shopping cart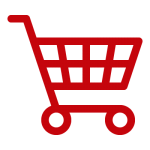 Some people have worked here long enough to know that Toys for Tots has been at FP&M since 2013. But did you know that Bruce actually started Toy Drives two years earlier?
This is the original vision that started it all:
"I bought a red shopping card to look like a sled, and we tried to fill it with toys."
-Bruce Skaggs
Bruce adds that the red shopping cart did not fill up that first year, but in the second year, he raised around $500 for Toys For Tots and filled the cart. He continued to try different methods to raise money, found what worked, and stuck to those methods. One of his successful fundraising efforts was something that became the event called "Brats for Tots."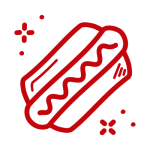 Brats for Tots is a grill-out in the Fleet Garage that happens every year on the last payday Thursday of September.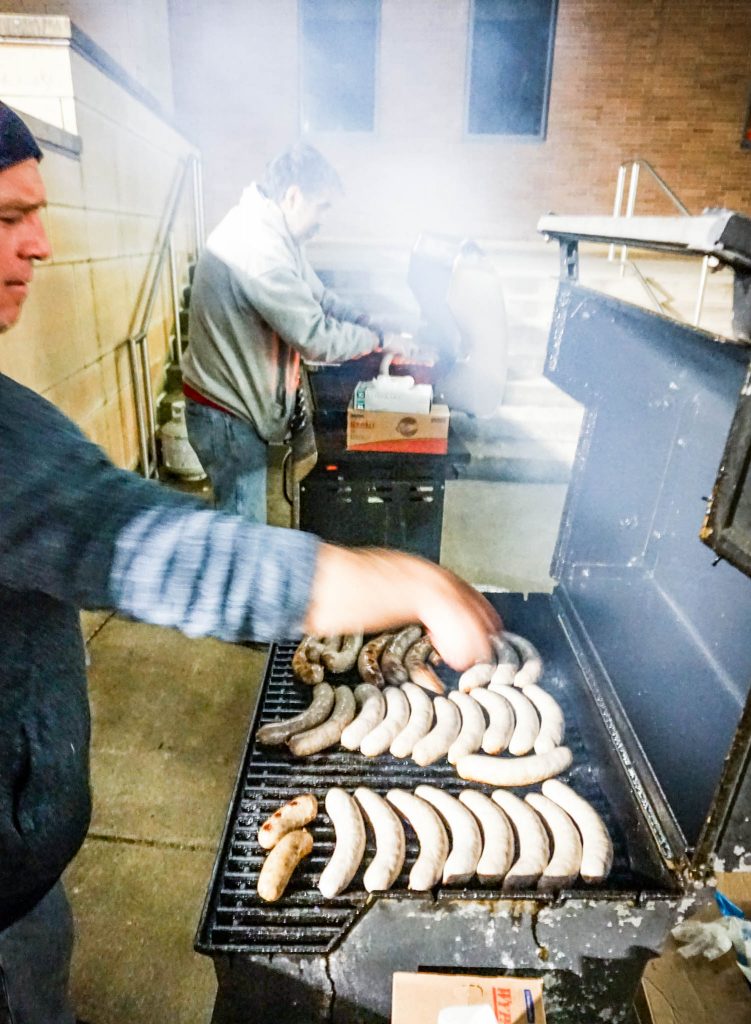 Ever since Brats for Tots Started in 2015, people look forward to it each year as somewhat of a social occasion, in addition to its charity purpose. Brats for Tots is successful because Bruce gets soda, buns, chips, gift cards, and other items donated from local businesses.
Another successful part of Toys For Tots is the popular Silent Auction in which employees can bring in items to auction and bid on these donated items. Bruce got the idea for the silent auction when he saw items around the house that he was no longer using. 
"I used to deliver beer in the 80's. That's how I had a couple of old beer signs and mirrors for the auction."
The beer signs were a hit at the auction. Along with other items that  helped him raise money that first year. The silent auction is now a staple of Toys For Tots.
Bruce says that the fundraiser's success comes in part from soliciting for donated goods and gift cards. He has shifted away from asking for monetary donations, and doesn't ask for money without giving coworkers something in return. The success can also be attributed to Bruce's dedication to low start-up costs.
As a finale to the fundraiser, Marines come to FP&M to pick up the toys. It seems they have needed a bigger truck every year to accommodate all of the toys!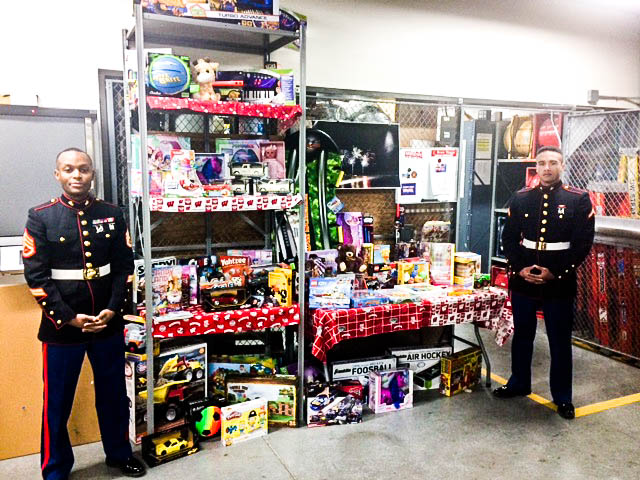 On this year's pickup day in early December, Sgt. Hultman told Bruce that he would have his PFC's count the toy donations; there were around 400 toys donated this year. 
---
Toys for Tots by the numbers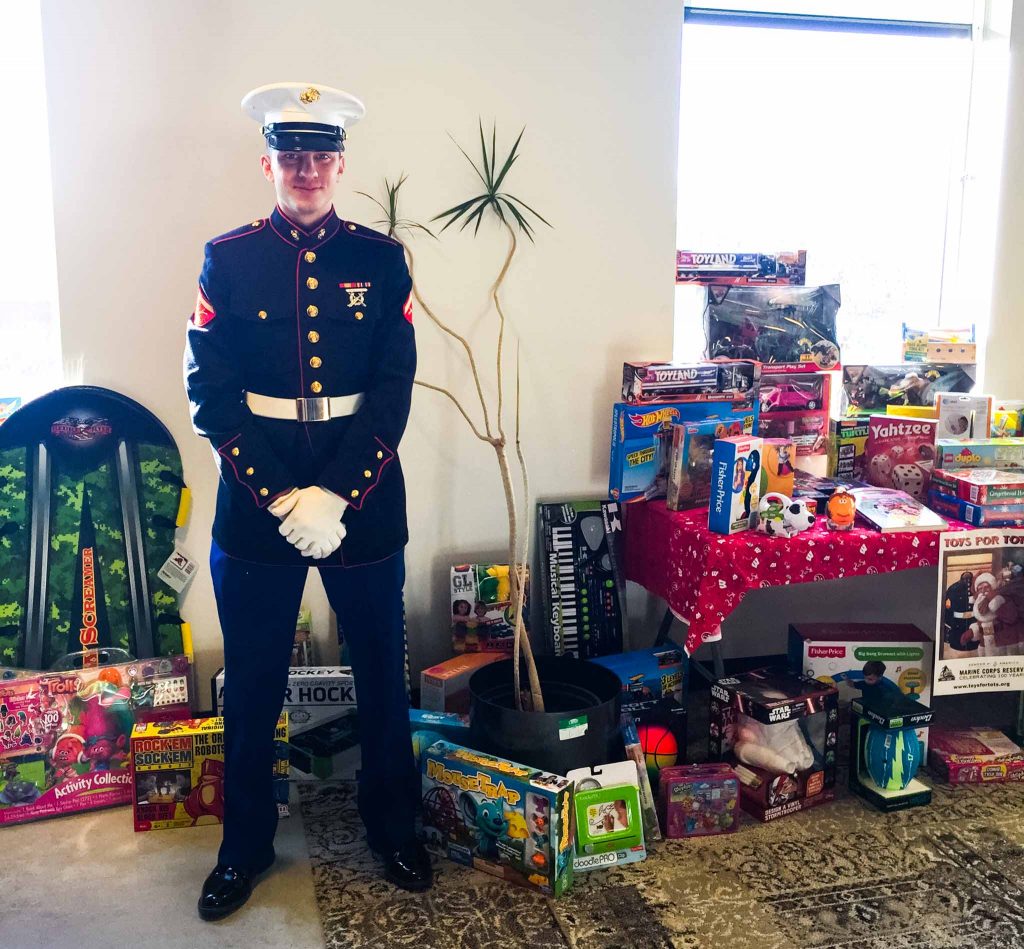 The progression of the fundraiser's success is evident when looking back at past years Toys for Tots. Here are the final amounts of funds raised in the past:
2013: ≈$100.00
2014: $610.00
2015: $1600.00
2016: $2,242.00
2017: $2,878.18
2018: $4,234.79
Did you know?
Toys For Tots gifts go to children who are

0

(infants)

through 12 years-old

The cost of the average toy donated is

$13
400 brats

were sold at the Brats for Tots event in 2019, making this the first year to sell out completely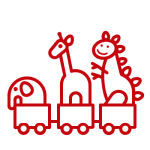 ---
Shout-outs and thank-yous 
Bruce would like to extend a sincere thank-you to the following people and businesses for their assistance over the years in making Brats for Tots possible:
VIPs:
A big thanks goes out to

Nick & Brooke Gullick

. Five years ago, Brooke had the idea of having a brat cookout and Nick followed through with her idea.

Dan Stanford

– thanks for coming on board with us almost from the beginning and staying with ever since.

Jeff Templin

from Fleet Service Garage, without the use of his shop I don't think the event could go on.

Brad Schenkel

from Campus Services for providing tables and chairs from the start 

Bucky's Butchery

for making and precooking some of the best brats in the area.

Our

Refrigeration Shop

for purchasing and picking up the brats for us for the past three years.

Over the last five years we have been fortunate to have

many, many volunteers

provide their services to help this event become a great success.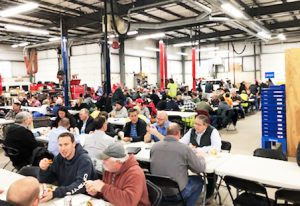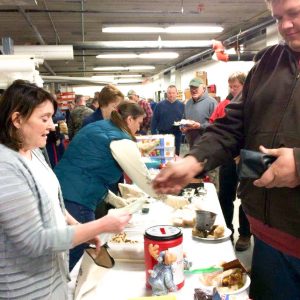 Donor Businesses:
Pepsi 

Bimbo Bakery 

Festival Foods 

Costco 

Bucky's Butchery

Miller & Sons

Kwik Trip
"Again, thank you all for your help!"
-Bruce Skaggs

Brats for Tots 2018
---
And the rest, is history.  As an "accidental tradition" at FP&M, Toys For Tots provides great value to our community and brings many people together at our workplace in the shared spirit of giving.
Congratulations to Bruce, and everyone who has donated over the past seven years. Most of all, congratulations to the kids.
Gallery: Toys for Tots Throughout the Years