We missed it last year but March Madness is almost upon us!
All can have fun with this challenge, not just those that like basketball. 
Sign up now to participate in our March Madness Madness FP&M Challenge. This is a fun way to connect with peers for some laughs and conversation.
How to join
Here is what you need in order to join:
Go to the ESPN Fantasy Sign-Up page
Once you have logged in and created your account, create your bracket. Selections may be changed as often as you'd like prior to the scheduled tip-off time of the first game, Friday, March 19, 2021. All selections must be finalized prior to the start of this game.
You may choose to use "auto select" or select the teams you think will win each tournament game from the first round all the way through the championship game. You'll get points for each game you pick correctly, with the points increasing during each round of the tournament.
This event/activity does not involve any sponsored forms of betting.
A fun way to connect in our virtual world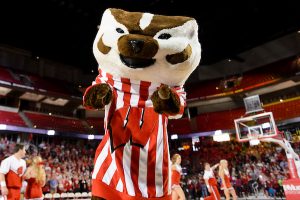 Access the Microsoft Teams group (optional) to share in some fun, professional banter, and pre-game photos showing us how you celebrate your team. Have a favorite pre-game food? March Madness traditions? Throw it in the chat and share with others. What a fun way to connect in our virtual world!
Building a bracket can feel like an intimidating or over-complicated endeavor, but it's pretty simple and comes down much more to luck than skill—no wrong way to do it. And, all math is done for you!  Not a basketball fan but would like to participate? Fantastic—here are some ideas on how to pick your tournament winning team:
Ideas on who to pick
Best uniforms
Best team 
Favorite color
Underdogs
Which Mascot would win in a fight
Please join us!