Bill Elvey, Associate Vice Chancellor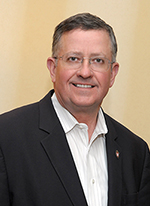 Spring is upon us, this year's  graduates have undergone commencement, and we are headed into a busy summer at Facilities Planning & Management.
The 2016 VCFA Engagement, Inclusion, & Diversity (EID) Survey results have recently come back from the UW Survey Center, and I am pleased to report that the results are encouraging. FP&M has been improving steadily since the first employee survey in 2012. However, there are still plenty of opportunities for improvement, both by  continuing successful initiatives and by addressing the weaknesses brought to light in this year's  survey. The EID team is currently working to compile and share the survey results with the Leadership Team and each department. Our EID plan will also be updated by July 1 and will specifically address these new opportunities for improvement.
We are in the final stages of the recruitment process for the Director of the Space Management
Office (SMO). The finalists each visited campus in early May for further evaluation, including meetings with the SMO staff and open forums for anyone on campus. We expect to identify the finalist for this
important position  soon. Finally, I would like to call your attention to the new names for two Physical Plant units. The Central Answering and Response Service (CARS) is now Physical Plant Customer Service and the Project Administration Center will now be known as Campus Renovation Services. In the coming months, we will be working to roll out these new unit names both within FP&M and across campus.
Thank you again for continuing to provide excellence in facilities and services for our university community.