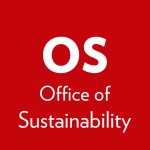 UW–Madison and the Office of Sustainability have been featured in the 2020 AASHE Sustainable Campus Index database for the Charter Street Heating and Cooling Plant water handling achievements in 2019.
Congratulations to everyone involved for making this happen!
The following excerpt is included in the 2020 Sustainable Campus Index database, Reduction in chemical use and waste water for heating and cooling: Between 2016 and 2017, University of Wisconsin-Madison discontinued chemical treatments for lake water used in heating and cooling, and water now flows from one lake to another in a process that mimics the natural flow in the local watershed. Both energy usage and emissions have been reduced, with an annual savings of over $190,000. In addition, hundreds of small, foam balls that clean evaporator and condenser tubes were introduced in a trial chiller. This cleaning method increased cooling capacity and saved $40,000 in natural gas. Once the foam balls are added to the additional three chillers, it is expected that the plant will save $220,000 annually in natural gas reductions.
---
Original story
In the original article, a Lake Runs Through It: How the Charter Street Heating & Cooling Plant Helps UW-Madison Stay Comfortable Year-Round, Office of Sustainability's Assistant Director Dr. Nathan Jandl states,
"At UW-Madison, heating and cooling is all about water. Libraries, offices, dorms, dining halls, hospitals, and other campus locations must be kept warm in the winter and cool in the summer. Meanwhile, sensitive spaces like operating rooms and research labs require precise, steady temperatures. None of this would be possible without a constant flow of chilled water and high-pressure steam. A dedicated team of Facilities Planning & Management (FP&M) employees ensure that the delivery of heating and cooling to campus is reliable and resilient."
"We are the heart of the campus for its utilities," says Travis Thoeny, Plant Manager for the Charter and Walnut Street plants. Just as one's heart must keep beating to keep the body alive, so too must the three plants operate consistently, with an absolute minimum of downtime, in order to keep UW-Madison running.