FP&M Winter Holiday Recipes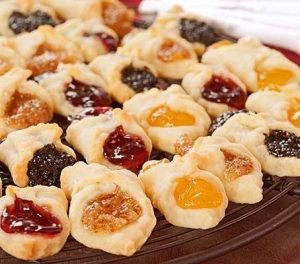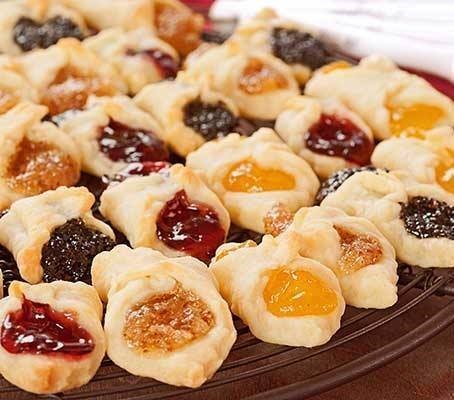 What foods do you normally cook for family and friends during the winter holiday season? What dishes do you enjoy eating?
Instead of a potluck this year, the FP&M Wellness committee is gathering FP&M employees' favorite holiday recipes to share with one another! Send your recipes to wellness@fpm.wisc.edu.
You can participate even if you do not cook! Ask family/friends for a copy of their recipe or find a version of your favorite holiday foods to share.
IDEA STARTERS
Here are a few of the wellness committee's own family recipes to get you started thinking about it!
---
From the kitchen of Cindy Mrozenski:
Kolacky Cookie Recipe
Various Central European countries have their own variations on these popular filled cookies, sometimes spelled kolache or kolace. Below is a Polish version made with cream cheese.
2 ½ cups All-Purpose Flour
½ teaspoon Salt
1 cup Butter
1 (8oz.) Cream Cheese
¼ teaspoon Vanilla Extract
Thick Jam, Marmalade or Fruit Filling
Optional: Coarse or Sanding Sugar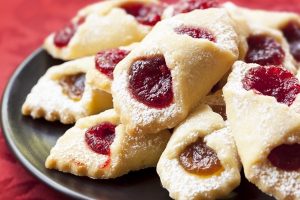 1. Leave cream cheese and butter on counter for at least an hour or so, until soft and forgiving. Do not microwave.
2. Beat butter and cheese until fluffy. Add vanilla and beat some more.
3. Mix flour with salt. Add slowly into cheesy butter. Keep beating.
4. Place dough in covered container in the refrigerator. Chill dough at least one hour.
5. Place oven rack in middle and preheat oven to 350 F.
6. Roll dough onto floured surface, to about 3/8″ thickness.
7. Cut dough into 2 ½ in squares and place ½ – 1 teaspoon jam or preserves in the center. Do not over fill.
8. Fold opposite corners of each square into the middle to encase dough, pinching dough together in center. Filling should peek out a little at each end. Sprinkle cookie with a little bit of sanding sugar if desired.
9. Place on ungreased cookie sheet and bake for 10-12 minutes.
10. Bake cookies for 10-15 minute. Watch close for edge to just turn little bit brown. Remove cookies to racks to cool. Dusting kolacky with powdered sugar is optional.
The BEST Dinner Rolls
See Cindy's recipe for The BEST Dinner Rolls as well!
---
From the kitchen of Kayla Ruplinger's family:
Rum Pound Cake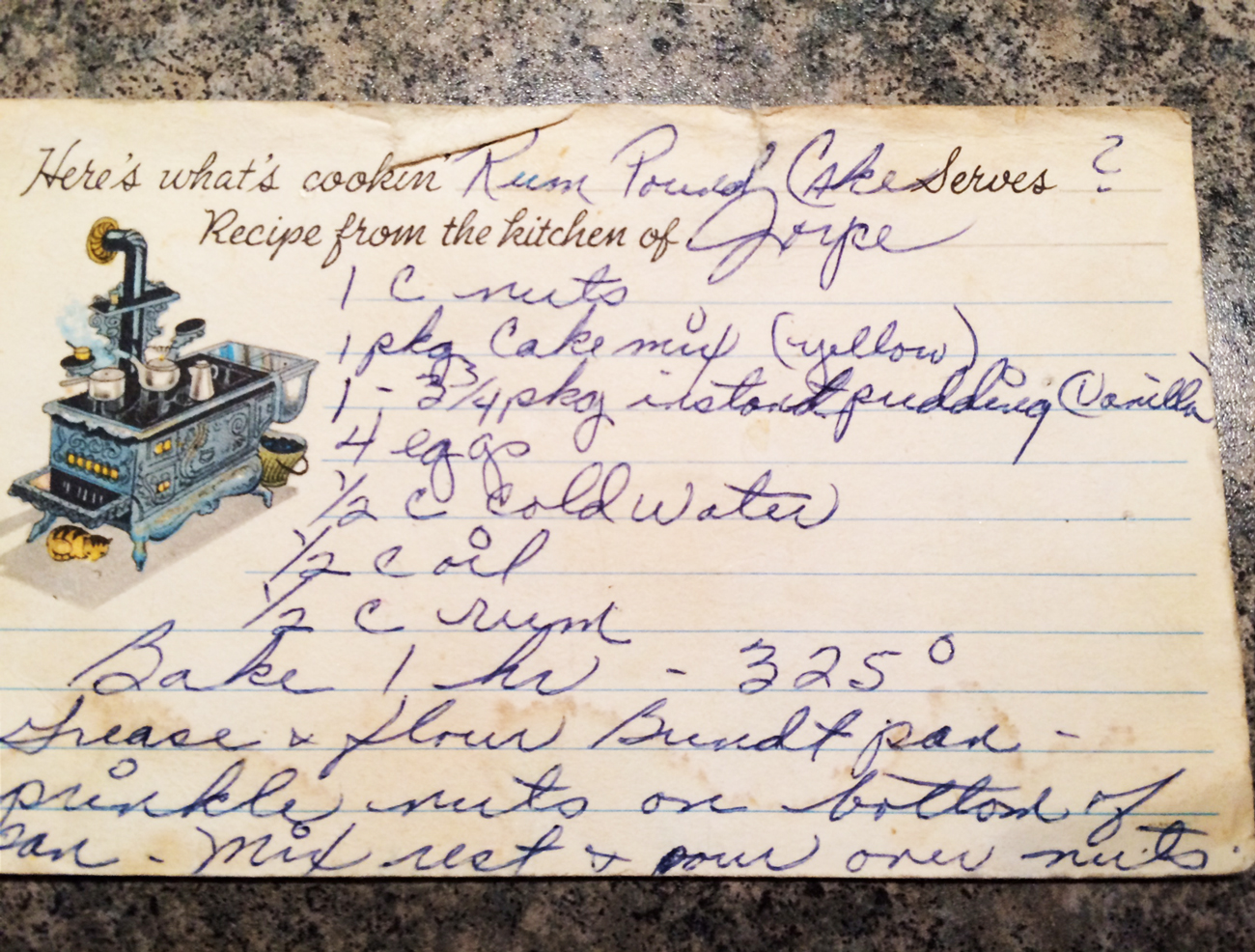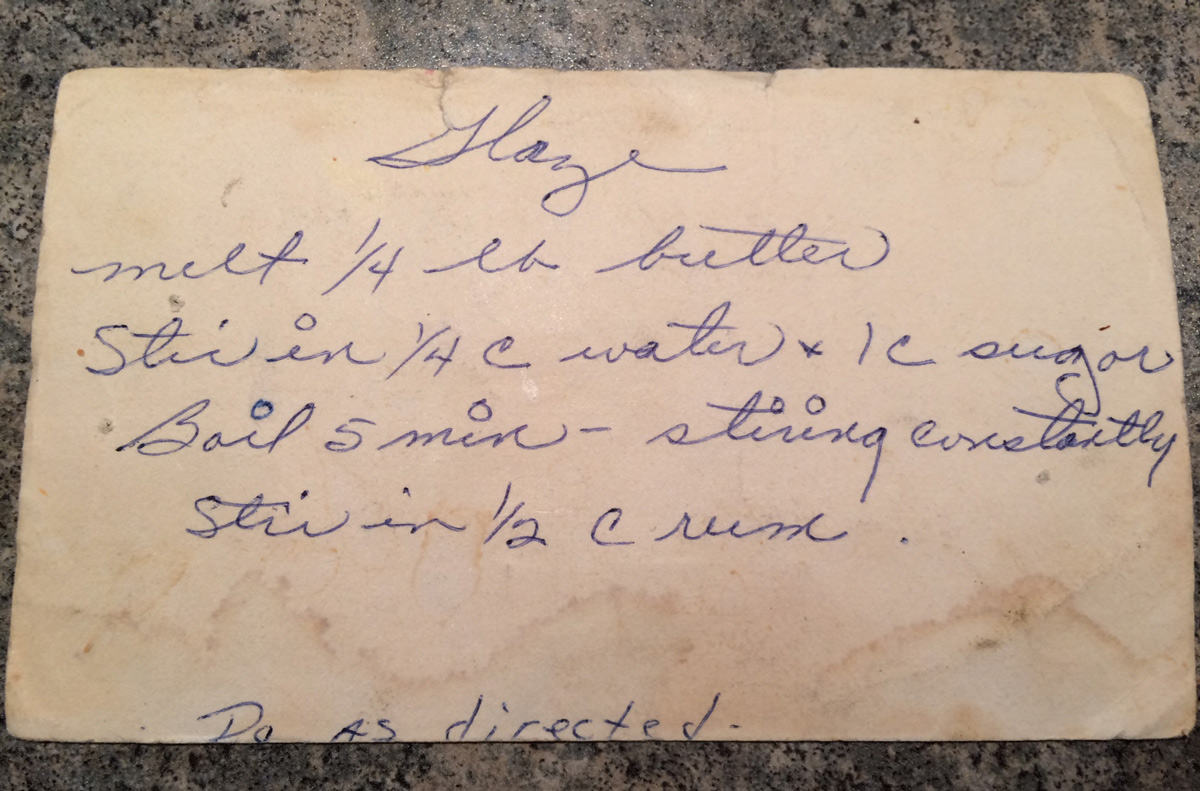 ---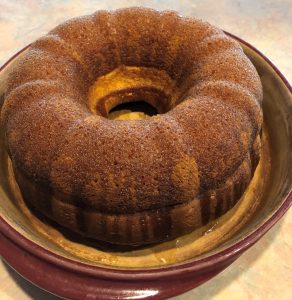 Have your own winter holiday recipes? Please share them with us by emailing the FP&M Wellness Committee at wellness@fpm.wisc.edu! Recipes will be featured in the FP&M employee newsletter.
---
Additional Food & Cooking Resources
Food Access & Assistance
Food Safety Resources from EOH