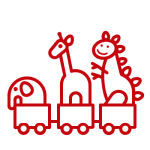 The tradition continued for another year with the Toys for Tots 2020 fundraiser despite things being a little different this year.
Thank you!
A lot of events had to be cancelled this year due to COVID-19. It was decided, that Toys for Tots would not be one of them.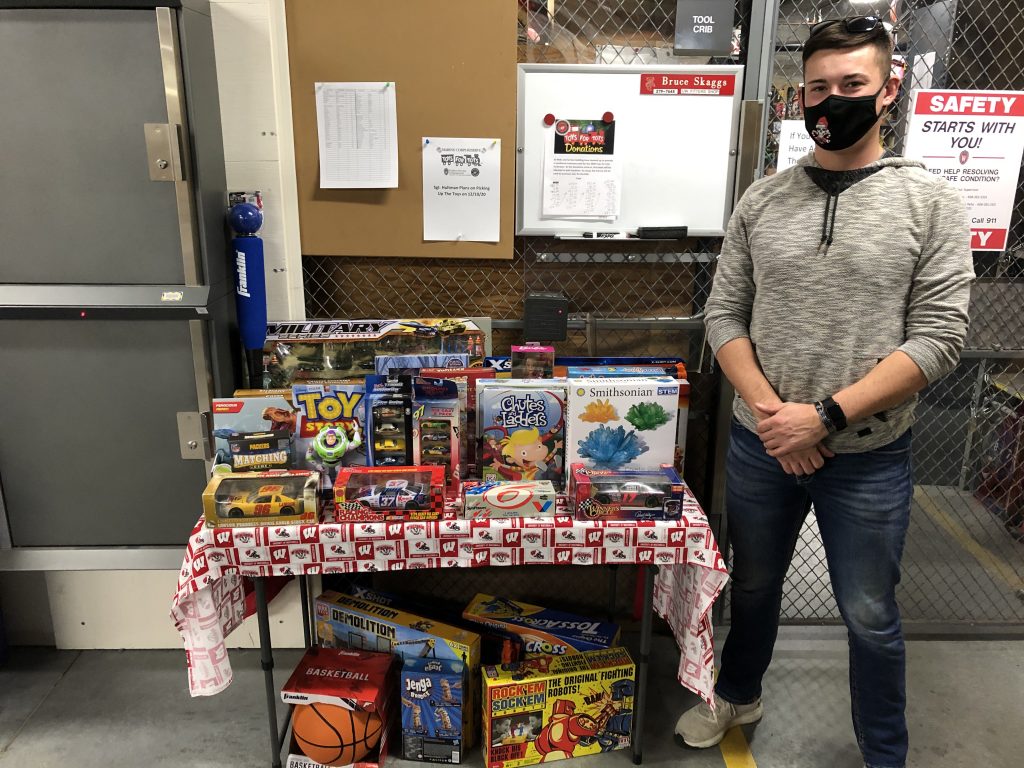 Even though we were unable to have our brat cookout and silent auction, along with a lot of people working from home, we still had a lot of generous monetary donations along with the toys and games brought in to help us reach, 123 toys and games that we were able to donate.
You have helped to raise $841.92 this year for Toys for Tots!  (See calculation sheet.) We raised $841.92, and total money spent was $875.09 giving us a new grand total for 2020.
I would like to thank everyone that donated or took the time to bring a toy in for the kids. We we able to donate 123 toys and games to Toys for Tots this year.
It was especially nice to have my brother Brent pitch in this year to help things along at the Service Building. He did a great job keeping track of the donations, purchasing and displaying the toys and games on the first floor out side the Welding Shop. I would also like to thank Jim Cuccia for making space available for the toys and games to be displayed for everyone to see.
A BIG THANKS to everyone that helped make this a better year than I even hoped for.
Sincerely,
-Bruce Skaggs