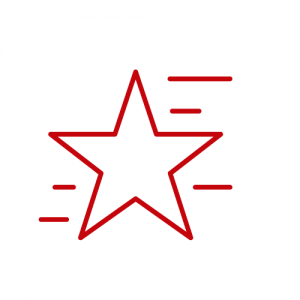 The following FP&M employees celebrated an important service anniversary with University of Wisconsin–Madison.
Employees are recognized for Years of Service at each five-year milestone. Our 2019 recognition program was temporarily put on hold due to the COVID-19 pandemic. Today we celebrate these milestones of our dedicated employees who attained a milestone in either 2019 or 2020.
Join us in congratulating and thanking these employees for their service and accomplishing a milestone in their careers with Facilities Planning and Management!
40 Years of Service

First Name
Last Name
Department or Unit
Thomas
Virnig
Physical Plant – Services
2019

35 Years of Service

First Name
Last Name
Department or Unit
Michael
Moran
Physical Plant – Services
2019
Thomas
Wise
Space Management
2019
Gary
Brown
Campus Planning & Development
2020
Daniel
Dudley
Physical Plant – Utilities & Energy Management
2020
Jeffrey
Harstad
Physical Plant – Operations & Maintenance
2020

30 Years of Service

First Name
Last Name
Department or Unit
Terrance
Braun
Physical Plant – Utilities & Energy Management
2019
Ann
Larson
Environment, Health & Safety
2019
William
Braith
Physical Plant – Services
2020
Steven
Dumas
Physical Plant – Operations & Maintenance
2020
Jeffrey
Ewing
Physical Plant – Utilities & Energy Management
2020
Margaret
Tennessen
Office of the AVC
2020

25 Years of Service

First Name
Last Name
Department or Unit
Gary
Czerniakowski
Physical Plant – Operations & Maintenance
2019
Karen
Demick
Environment, Health & Safety
2019
Chad
Froh
Physical Plant – Services
2019
Brian
Jones
Physical Plant – Operations & Maintenance
2019
Clay
Eckstein
Physical Plant – Operations & Maintenance
2020
Elizabeth
Fredricks
Space Management
2020
Michael
Helfert
Physical Plant – Operations & Maintenance
2020
Allen
Yingling
Physical Plant – Utilities & Energy Management
2020

20 Years of Service

First Name
Last Name
Department or Unit
John
Anderson
Transportation Services
2019
Lloyd
Chapman
Physical Plant – Utilities & Energy Management
2019
Brent
Emery
Physical Plant – Operations & Maintenance
2019
Keith
Kerl
Physical Plant – Operations & Maintenance
2019
Kathy
Krasny
Environment, Health & Safety
2019
James
Krause
Physical Plant – A & E
2019
Tricia
Meinholz
Office of the AVC
2019
William
Minser
Physical Plant
2019
Daniel
Schroeder
Physical Plant – Services
2019
Kevin
Spaanem
Physical Plant – Services
2019
Donald
Ties
Physical Plant – Operations & Maintenance
2019
Palden
Tsering
Physical Plant – Services
2019
Toua
Xiong
Physical Plant – Services
2019
True
Yang
Physical Plant – Services
2019
Kris
Ackerbauer
Physical Plant
2020
David
Avila
Physical Plant – Services
2020
Ayodhya
Batajoo
Office of the AVC
2020
Ronald
Bierman
Physical Plant – Operations & Maintenance
2020
Pazong
Chang
Physical Plant – Services
2020
Edward
Corcoran
Physical Plant – Operations & Maintenance
2020
Rene
Cuautle
Physical Plant – Services
2020
Pempa
Dhondup
Physical Plant – Services
2020
John
Hanson
Physical Plant – Operations & Maintenance
2020
Mari Lynn
Haugh
Space Management
2020
Brandon
Hill
Physical Plant – Services
2020
Robert
Hodel
Physical Plant – Utilities & Energy Management
2020
Marcia
Jimenez
Physical Plant – Services
2020
Kim
Kleppe
Physical Plant – Services
2020
Stephanie
Kutz
Environment, Health & Safety
2020
Passang
Lhamu
Physical Plant – Services
2020
Jesse
Luckey Winters
Space Management
2020
Duane
Marlette
Physical Plant
2020
Sonia
Mendez
Physical Plant – Services
2020
Sonam
Ngodup
Physical Plant – Services
2020
Michael
Pazen
Physical Plant – A & E
2020
Phurbu
Sangmo
Physical Plant – Services
2020
Jeffery
Templin
Physical Plant – Services
2020
Lhatso
Tsewang
Physical Plant – Services
2020

15 Years of Service

First Name
Last Name
Department or Unit
Robert
Amundson
Physical Plant – Operations & Maintenance
2019
Gabriel
Bernhardt
Physical Plant – Utilities & Energy Management
2019
Tashi
Bhuti
Physical Plant – Services
2019
James
Binger
Physical Plant – Operations & Maintenance
2019
Frank
Carruthers
Physical Plant – Utilities & Energy Management
2019
David
Dyer
Environment, Health & Safety
2019
Paul
Elliott
Physical Plant – Operations & Maintenance
2019
Jeffrey
Folk
Physical Plant – Operations & Maintenance
2019
Bradley
Freitag
Physical Plant – Operations & Maintenance
2019
John
Gausmann
Physical Plant – Services
2019
Andrew
Gossfeld
Physical Plant – Utilities & Energy Management
2019
Robert
Kennedy
Transportation Services
2019
Peter
Lorbiecki
Physical Plant – Utilities & Energy Management
2019
Javier
Osuna-Moreno
Physical Plant – Services
2019
Wade
Otis
Physical Plant – Services
2019
Kevin
Peirce
Physical Plant – Services
2019
Brian
Peterson
Physical Plant – Operations & Maintenance
2019
Clyde
Rhoer
Physical Plant – Services
2019
Rebecca
Rohde
Office of the AVC
2019
Lynn
Sadler
Physical Plant – Services
2019
Stuart
Statz
Physical Plant – Operations & Maintenance
2019
David
Steckbauer
Physical Plant – Operations & Maintenance
2019
David
Stevens
Physical Plant – Operations & Maintenance
2019
Yu
Tang
Physical Plant – Services
2019
Sue
Thalacker
Transportation Services
2019
Mailo
Thor
Physical Plant – Services
2019
Andresa
Torres
Physical Plant – Services
2019
Nima
Tsering
Physical Plant – Services
2019
Robert
White
Physical Plant – Services
2019
Jeffrey
Zebrowski
Environment, Health & Safety
2019
Carolyn
Brom
Physical Plant
2020
Isidra
Dominguez
Physical Plant – Services
2020
Nils
Gibson
Environment, Health & Safety
2020
Gregory
Gorman
Transportation Services
2020
Regina
Hernandez
Physical Plant – Services
2020
Thomas
Kramer
Physical Plant – Operations & Maintenance
2020
Jamie
Kruger
Physical Plant – Operations & Maintenance
2020
James
Kruse
Physical Plant – Operations & Maintenance
2020
Melissa
Marecek
Physical Plant – Operations & Maintenance
2020
Fidel
Murcia
Physical Plant – Services
2020
Pracha
Napapak
Physical Plant – Services
2020
Libay
Nigatu
Physical Plant – Services
2020
Craig
Randles
Physical Plant – Operations & Maintenance
2020
Francisco
Rios
Physical Plant – Services
2020
Kunga
Sangpo
Physical Plant – Services
2020
Daniel
Schmidt
Transportation Services
2020
Donald
Siebert
Environment, Health & Safety
2020
Anjali
Sridharan
Sustainability
2020
Toua
Thao
Physical Plant – Services
2020
Cindy
Torstveit
Campus Planning & Development
2020
Troy
Vannieuwenhoven
Environment, Health & Safety
2020
Rebecca
Vick
Physical Plant – Operations & Maintenance
2020
William
Winner
Physical Plant – Operations & Maintenance
2020

10 Years of Service

First Name
Last Name
Department or Unit
Aaron
Abraha
Transportation Services
2019
Rafael
Aparicio
Transportation Services
2019
Pamela
Barrett
Physical Plant
2019
Daniel
Becker
Physical Plant – Operations & Maintenance
2019
James
Beduhn
Environment, Health & Safety
2019
Thomas
Chapman
Physical Plant – Operations & Maintenance
2019
Mario
Contreras De La Cruz
Physical Plant
2019
Brian
Culles
Physical Plant – Operations & Maintenance
2019
Tara
Dobberfuhl
Environment, Health & Safety
2019
Carrie
Ensrud
Environment, Health & Safety
2019
Scott
Fischer
Physical Plant – Services
2019
Alejandro
Gonzalez Vazquez
Physical Plant – Services
2019
Steven
Heitz
Physical Plant – Services
2019
Lucas
Hendricks
Environment, Health & Safety
2019
Patrick
Kass
Transportation Services
2019
Lilia
Lopez
Physical Plant – Services
2019
Adam
Melka
Physical Plant – Operations & Maintenance
2019
Louise
Meske
Environment, Health & Safety
2019
Michael
Meyers
Physical Plant – Operations & Maintenance
2019
Bertha
Olascuaga Guadarrama
Physical Plant – Services
2019
Jeffrey
Pollei
Physical Plant
2019
Chhangla
Ruit
Physical Plant – Services
2019
Bryn
Scriver
Preserve
2019
Charles
Strawser
Transportation Services
2019
Vorakiat Top
Tantivivat
Campus Planning and Landscape Architecture
2019
Lue
Thao
Physical Plant – Services
2019
Jhonson
Useche
Physical Plant – Services
2019
Derick
Babler
Physical Plant – Operations & Maintenance
2020
Roger
Bliefernicht
Physical Plant – Operations & Maintenance
2020
Scott
Brown
Physical Plant – Services
2020
Bradley
Carden
Physical Plant – Operations & Maintenance
2020
Jaime
Cervantes
Physical Plant – Services
2020
Randy
Childs
Physical Plant – Services
2020
Jason
Clark
Physical Plant – Services
2020
Kenneth
Dvorak
Office of the AVC
2020
Donny
Esquivel Vindas
Physical Plant – Services
2020
David
Gerber
Space Management
2020
David
Goldade
Physical Plant – Operations & Maintenance
2020
Brenda
Guerrero Campos
Physical Plant – Services
2020
Christopher
Heidel
Environment, Health & Safety
2020
Hector
Herrera
Physical Plant – Services
2020
Ronnie
Hill
Physical Plant – Services
2020
Rory
Holland
Environment, Health & Safety
2020
Todd
Kiley
Physical Plant – Operations & Maintenance
2020
Jay
Maier
Physical Plant – Operations & Maintenance
2020
Jeffrey
Mautz
Physical Plant – Operations & Maintenance
2020
Russell
McDaniel
Physical Plant – Services
2020
Carlos
Mejia
Physical Plant – Services
2020
Katie
Monson
Environment, Health & Safety
2020
Brett
Moyer
Physical Plant – Operations & Maintenance
2020
Barton
Munger
Physical Plant – Operations & Maintenance
2020
Emily
Muzzillo
Environment, Health & Safety
2020
Richard
Ness
Physical Plant – Services
2020
Tashi
Norbu
Physical Plant – Services
2020
Eric
Perttunen
Physical Plant – Services
2020
Jorge
Ramos Garcia
Physical Plant – Services
2020
Walter
Reinhardt
Physical Plant – Services
2020
Timothea
Roman
Transportation Services
2020
Juan
Santoyo Zamora
Physical Plant – Services
2020
Jeffrey
Smecko
Physical Plant – Services
2020
Karl
Stelzer
Environment, Health & Safety
2020
Maribel
Teapila
Physical Plant – Services
2020
Wayne
Vander Ark
Physical Plant – Operations & Maintenance
2020
Randy
Wagner
Physical Plant – Operations & Maintenance
2020
Kenneth
Wolff
Physical Plant – Operations & Maintenance
2020
Todd
Yanke
Environment, Health & Safety
2020

5 Years of Service

First Name
Last Name
Department or Unit
Mariam
Adem
Physical Plant – Services
2019
Zeytuna
Adem
Physical Plant – Services
2019
Zachary
Agard
Physical Plant – Operations & Maintenance
2019
Aaron
Agnew
Physical Plant – Operations & Maintenance
2019
Joe
Anderson
Physical Plant – Services
2019
Ross
Berge
Physical Plant – Services
2019
Tibebu
Birhane
Physical Plant – Services
2019
Donald
Butteris
Physical Plant – Services
2019
Naranjo
Carson
Physical Plant – Services
2019
Kenneth
Chappell
Physical Plant – Services
2019
Candy
Cong
Physical Plant – Services
2019
Ernesto
Cruz
Physical Plant – Services
2019
Ebrima
Darboe
Physical Plant – Services
2019
Phuntsok
Dolma
Physical Plant – Services
2019
Roger
Dote
Physical Plant – Services
2019
William
Dvorak
Physical Plant – Services
2019
Aomar
Elkaini
Physical Plant – Services
2019
Sarjo
Fatty Manneh
Physical Plant – Services
2019
Francisco
Favela Martinez
Physical Plant – Services
2019
Matthew
Finch
Transportation Services
2019
Jack
Fischer
Transportation Services
2019
Steven
Frank
Physical Plant – Operations & Maintenance
2019
Russell
Fried
Physical Plant – Services
2019
Micaela
Gomez Tlatoa
Physical Plant – Services
2019
Mary
Grabowski
Physical Plant – Services
2019
Eric
Graves
Physical Plant – Services
2019
Shaun
Hatfield
Physical Plant – Services
2019
Scott
Henderson
Physical Plant – Services
2019
Lydell
Holzwarth
Physical Plant – Services
2019
Wayne
Hopwood
Physical Plant – Operations & Maintenance
2019
William
Huang
Space Management
2019
Maribel
Ibarra
Physical Plant – Services
2019
David
Johnson
Transportation Services
2019
Silvana
Julian De Rodriguez
Physical Plant – Services
2019
Rooku
K C Thapa
Physical Plant – Services
2019
Jason
Kauffold
Physical Plant – Services
2019
Michael
Klade
Physical Plant – Operations & Maintenance
2019
Derek
Klitzke
Physical Plant – Operations & Maintenance
2019
Jennifer
Kobesko
Environment, Health & Safety
2019
Jennifer
Kolste
Physical Plant – Services
2019
Suzanne
Kostic
Office of the AVC
2019
Pao
Lee
Physical Plant – Services
2019
Hlao
Lo
Physical Plant – Services
2019
Nicholas
Look
Physical Plant – Services
2019
Jeffrey
Loshek
Physical Plant – Services
2019
Mark
McQueen
Physical Plant – Operations & Maintenance
2019
Mariam
Menjivar De Ruiz
Physical Plant – Services
2019
Mason
Miles
Physical Plant – Operations & Maintenance
2019
Ryan
Mitchell
Physical Plant – Services
2019
Randy
Moen
Physical Plant – Services
2019
Elizabeth
Moon
Environment, Health & Safety
2019
Lester
Moore
Physical Plant – Services
2019
Nicholas
Motl
Physical Plant – Operations & Maintenance
2019
Aminda
Munguia
Physical Plant – Services
2019
Christopher
Paige
Physical Plant – Services
2019
Neville
Paul
Physical Plant – Services
2019
Joshua
Peich
Fleet
2019
Christopher
Ploessl
Physical Plant – Operations & Maintenance
2019
Richard
Pomo
Physical Plant – Services
2019
Dennis
Rodenberg
Campus Planning & Development
2019
Laurence
Roldan Gonzalez
Physical Plant – Services
2019
Jesse
Roth
Physical Plant – Services
2019
Joseph
Sanabria
Physical Plant – Operations & Maintenance
2019
April
Schaaf-Jozefowski
Office of the AVC
2019
Bam
Sharma
Physical Plant – Services
2019
Jason
Shaver
Physical Plant – Services
2019
Danielle
Smith
Physical Plant – Services
2019
Doug
Smith
Physical Plant – Services
2019
Brian
Thompson
Physical Plant – Operations & Maintenance
2019
Shane
Trotter
Physical Plant – Operations & Maintenance
2019
Benjamin
Weiler
Environment, Health & Safety
2019
Shontell
Williams
Transportation Services
2019
Laura
Wyatt
Preserve
2019
Zong
Yang
Physical Plant – Services
2019
Laraine
Zimdars
Environment, Health & Safety
2019
Sebastian
Aguirre
Physical Plant – Services
2020
Marisela
Alvarado
Physical Plant – Services
2020
Maria
Basthemer
Physical Plant – Services
2020
Dennis
Becker
Physical Plant – Operations & Maintenance
2020
Jason
Behlke
Physical Plant – Services
2020
Caroline
Benforado
Office of the AVC
2020
McKinley
Beyer
Vehicle Service
2020
Jay
Bozart
Vehicle Service
2020
Scott
Braaten
Physical Plant – Operations & Maintenance
2020
Quincy
Brown
Physical Plant – Services
2020
Jessica
Cebula
Environment, Health & Safety
2020
Jonathan
Cecelia
Campus Planning & Development
2020
Michael
Clough
Physical Plant – Operations & Maintenance
2020
Birendra
Darai
Physical Plant – Services
2020
Jacob
Dolence
Physical Plant – Services
2020
Scott
Dolphin
Physical Plant – Services
2020
Cory
Dregne
Physical Plant – Operations & Maintenance
2020
Julie
Eichenberger
Transportation Services
2020
Bradley
Endres
Physical Plant – Operations & Maintenance
2020
Mama
Fatty
Physical Plant – Services
2020
Daniel
Fish
Physical Plant – Operations & Maintenance
2020
Araseli
Flores Reyes
Physical Plant – Services
2020
Susan
Fritts
Office of the AVC
2020
Karen
Hauri
Fleet
2020
Guillermo
Jimenez-Nava
Physical Plant – Services
2020
Perry
Jones
Physical Plant – Services
2020
Aaron
Kaderavek
Fleet
2020
Michael
Krause
Physical Plant – Utilities & Energy Management
2020
Kelly
Kreklow
Physical Plant – A & E
2020
Donovan
Kron
Space Management
2020
Sean
Kypreos
Vehicle Service
2020
Christopher
Lindner
Physical Plant – Operations & Maintenance
2020
Thomas
Mack
Physical Plant – Operations & Maintenance
2020
Timothy
Marsden
Physical Plant – Operations & Maintenance
2020
David
Mathews
Physical Plant – Services
2020
Megan
McBride
Campus Planning & Development
2020
Aaron
McCoy
Environment, Health & Safety
2020
David
McLean
Physical Plant – A & E
2020
Michael
Meier
Physical Plant – Operations & Maintenance
2020
Jesus
Mejia
Physical Plant – Services
2020
Tyler
Meltesen
Physical Plant – Operations & Maintenance
2020
Brian
Meyer
Physical Plant – Operations & Maintenance
2020
Peter
Miller
Physical Plant – Operations & Maintenance
2020
Fidel
Miranda
Physical Plant – Services
2020
Craig
Mlsna
Physical Plant – Services
2020
Kathleen
Moran
Transportation Services
2020
Cynthia
Mrozenski
Physical Plant – A & E
2020
Ndeye
Ndiaye
Physical Plant – Services
2020
Theodore
Nehring
Transportation Services
2020
Patricia
New
Physical Plant – Services
2020
Zhaleh
Noubari
Physical Plant
2020
Ryan
Paske
Physical Plant – Operations & Maintenance
2020
Deepak
Paudel
Physical Plant – Services
2020
Michael
Pena
Physical Plant
2020
Aaron
Petrowski
Physical Plant – Operations & Maintenance
2020
David
Pitzer
Physical Plant – A & E
2020
Justin
Pope
Physical Plant – Services
2020
Ricardo
Portillo
Physical Plant – Services
2020
Paul
Quinn
Physical Plant – Operations & Maintenance
2020
Benjamin
Rissman
Transportation Services
2020
Roger
Rothrock
Physical Plant – Operations & Maintenance
2020
Jason
Rusch
Environment, Health & Safety
2020
Nicholas
Schmidt
Physical Plant – Services
2020
Abraham
Schrump
Space Management
2020
Roger
Schulz
Physical Plant – Services
2020
Layton
Searight
Physical Plant – Operations & Maintenance
2020
Jeffrey
Selinske
Physical Plant – Operations & Maintenance
2020
Michael
Semler
Physical Plant – Services
2020
Jagat
Thapa
Physical Plant – Services
2020
Lacreacia
Thompson
Transportation Services
2020
Joseph
Toney
Physical Plant – Utilities & Energy Management
2020
Chee
Vang
Physical Plant – Services
2020
Vitaliy
Vasylyuk
Physical Plant – Operations & Maintenance
2020
Imelda
Verga
Physical Plant – Services
2020
Jeffrey
Walter
Physical Plant – Operations & Maintenance
2020
Chodon
Wangimo
Physical Plant – Services
2020
Michael
Webber
Physical Plant – Operations & Maintenance
2020
Ryan
Wells
Physical Plant – Services
2020
Aaron
Williams
Campus Planning & Development
2020
Roger
Wind
Physical Plant – Services
2020
Armando
Zaracho Barrios
Physical Plant – Services
2020