Something to Do in and Around UW–Madison Campus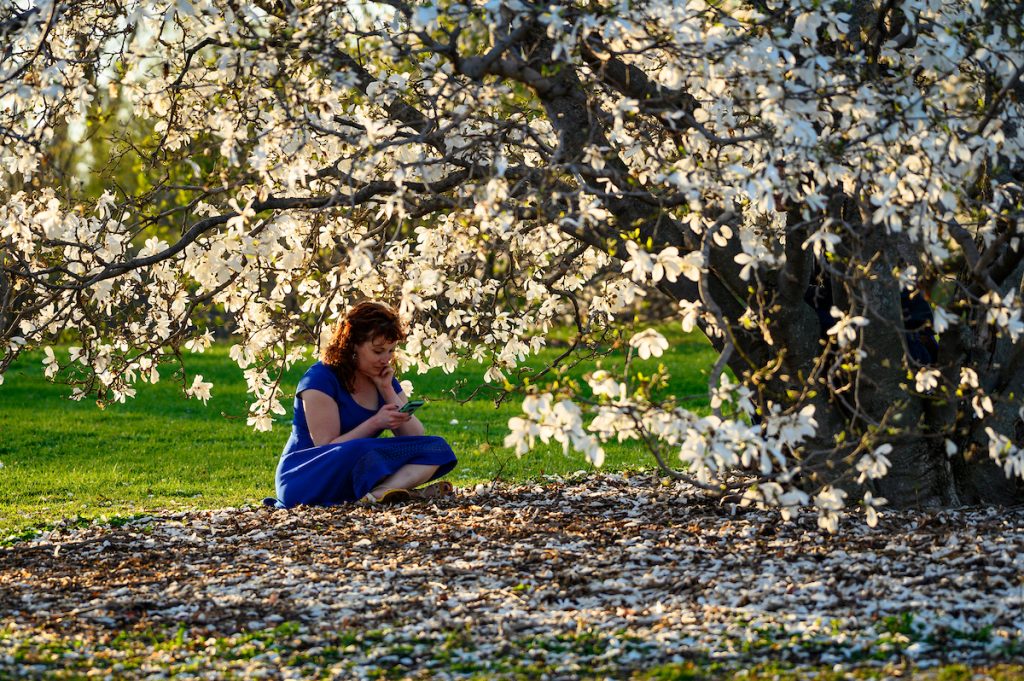 As more folks are getting vaccinated, feeling safer, and venturing out, some of us might be looking for something to do while taking advantage of the beautiful weather. Our FP&M Campus Planning & Landscape Architecture (CPLA) team has compiled this list of their favorite outdoor activities in and around the UW–Madison campus for students, faculty, and staff in support of our overall wellness and well-being on campus.
Here are 73 fun, fresh-air activities that you might've missed:
---
1. Take a walk along the Temin Lakeshore Path from Memorial Union to Eagle Heights. For a shorter route, just walk out to the entry of Picnic Point and back.
2. Go for a hike in the Lakeshore Nature Preserve. Follow the trail leading out to the east end of Picnic Point (see map.) Take in the view of campus and downtown Madison from the trail.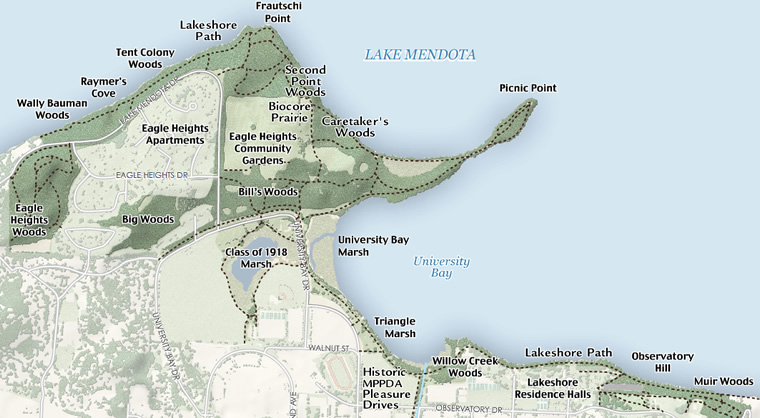 3. Try the Frautschi Point hiking trails if you've already been to Picnic Point.
4. Visit the Biocore Prairie and walk through a restored, upland prairie.
5. Visit the Eagle Heights Community Gardens, one of the oldest community gardens in the country. Walk the garden paths to see an amazing variety of fruits and vegetables being grown by campus and community members.
6. Walk, bike or bus to the Allen Centennial Garden and stroll through these educational teaching gardens managed by the Horticulture Department.
7. Walk to the Botany Garden on University Avenue and learn about the families of plants in this teaching garden. Take in the public artwork and the pond wildlife in the shaded garden pavilion.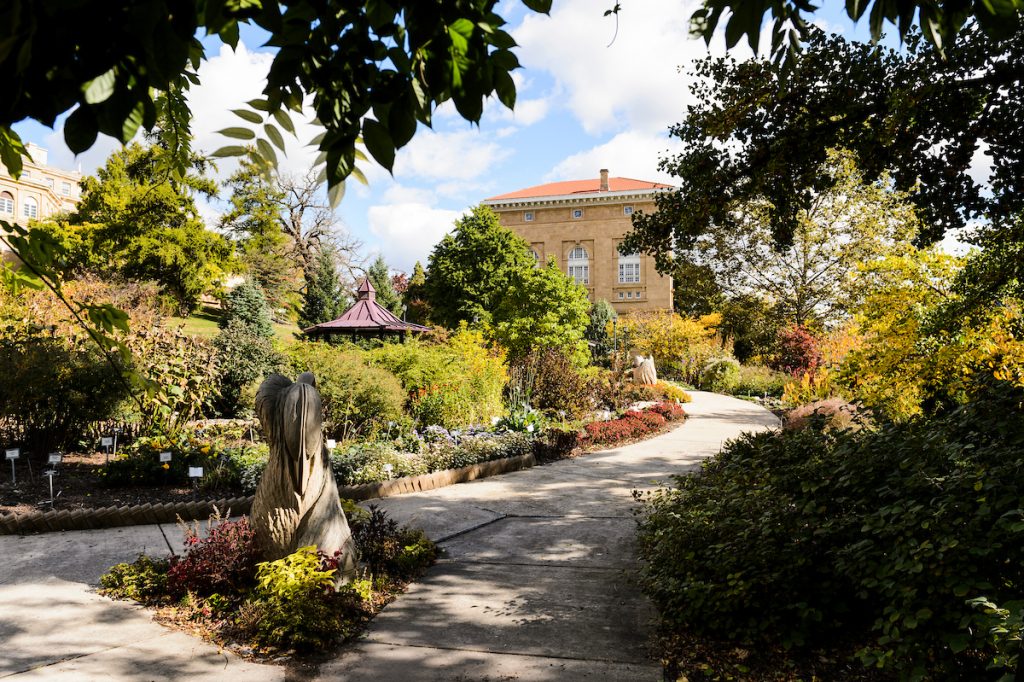 8. Check out the Pharmacy Garden on the south side of Rennebohm Hall, used by pharmacy students to learn about plants used in pharmaceuticals.
9. Go for a bike ride using the B-Cycle stations on campus.
10. Take a bike ride down South Mills Street to the UW Arboretum, which was recently designated a National Historic Landmark for its "pioneering work in restoration ecology," There are hiking trails in the woods, prairies, and wetlands of the Arboretum.
11. Walk up State Street to the Capitol Square and have lunch on the grassy lawn.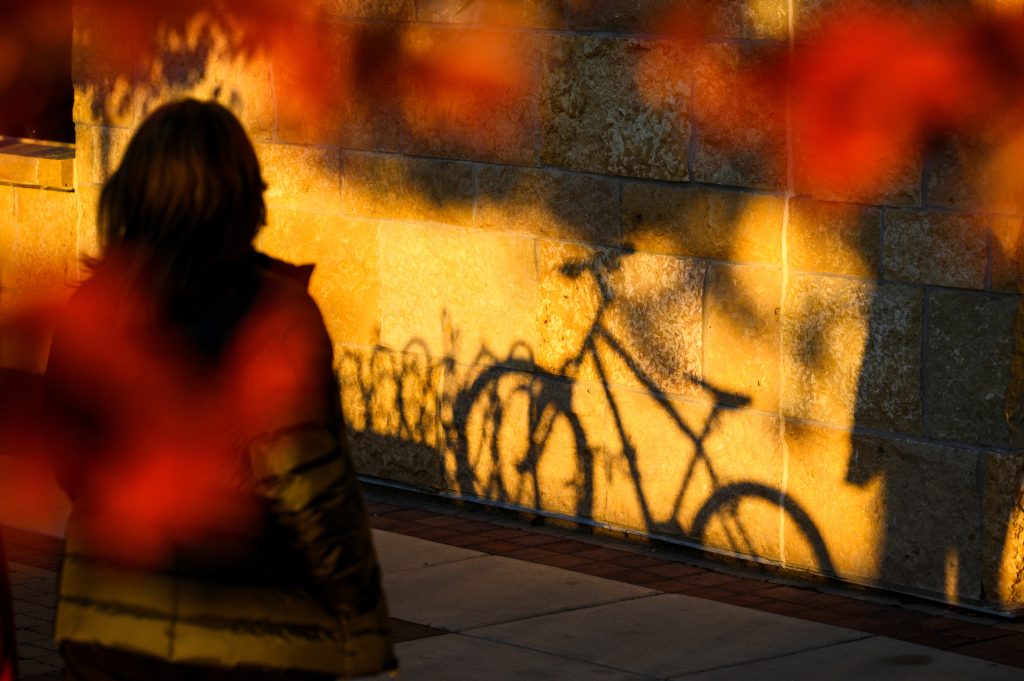 12. For a great workout, walk or bike the hills of University Heights west of Breese Terrace and observe the many historic houses of this nearby neighborhood that are listed on the National Register of Historic Places as a City of Madison Landmark district.
13. Make a picnic lunch and go sit out on Observatory Hill overlooking Lake Mendota. View the adjacent Native American burial mounds—powerful symbols of living traditions, built over 10,000 years ago.
14. Sit on Observatory Hill and watch the sunset. Don't forget your bug spray and a blanket!
15. Walk through the Camp Randall Memorial Park and view some of the university's Civil War history and the history behind Camp Randall as a civil war training ground.
16. Grab a friend and go play tennis at the Cole Beach tennis courts along Observatory Drive. If it's raining, head over to the Nielsen Tennis Stadium and use their indoor courts.
17. Walk around the Lakeshore Nature Preserve and the Class of 1918 Marsh and take in the audio trail using your personal cell phone to learn more details at every stop along the path. See trail signs for markers and phone numbers.
18. Walk along Willow Creek and see if you can spot any turtles sunning themselves on fallen trees or logs.
19. Walk, bike or bus up to Eagle Heights, then walk the trail from Frautschi Point to Raymer's Cove, along the site of the once popular Tent Colony where students lived during the summer and had their own post office, governance, and even their own mayor.
20. Walk around Eagle Heights Woods and search for the Native American burial mounds on the north end of the high point. Look to Lake Mendota through the trees and watch for bald eagles flying overhead.
21. Check out Picnic Point Marsh on the north side of Picnic Point and try to find the old, abandoned bath house designed by William "Bill" Kaeser (1906-1995), a contemporary of Frank Lloyd Wright. He also designed the Hasler Laboratory of Limnology along the Lake Mendota shoreline.
22. Play doubles sand volleyball with your besties at Cole Beach, located at the intersection of Elm Drive and Observatory Drive.
23. Rent a canoe or kayak at Outdoor UW and paddle over to Picnic Point.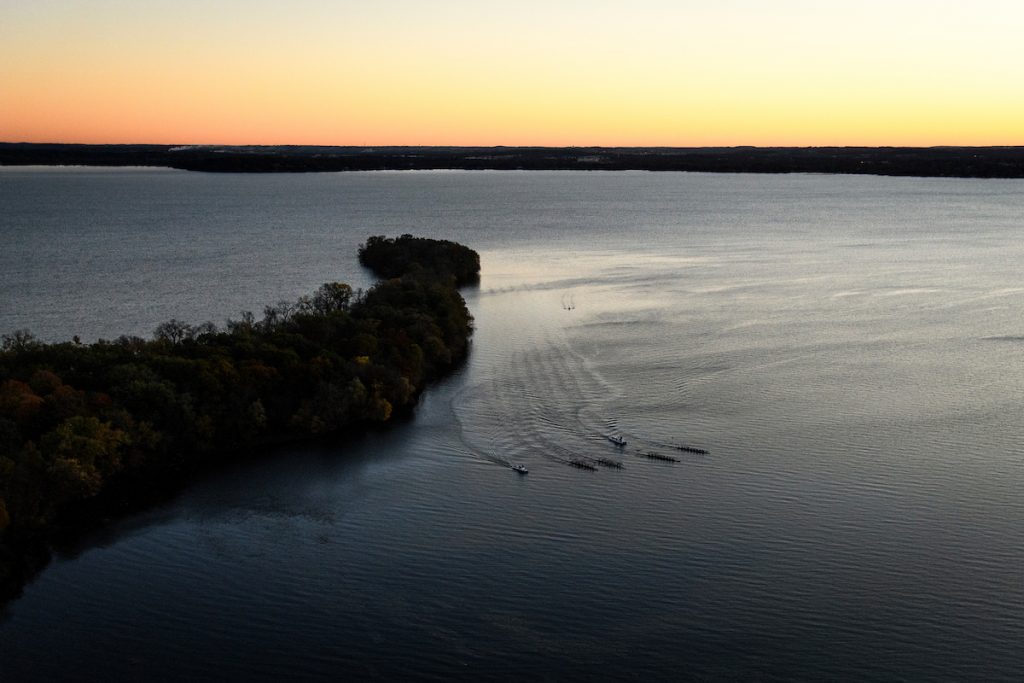 24. Bike the Campus Drive bike/pedestrian path to Shorewood Hills and back. Go a bit further for some shopping at Hilldale Mall.
25. Bike the Southwest Path to the east to Lake Monona. If you're really energetic, bike the Lake Monona Loop which is a little over 12 miles in length. Stop at Olin Park or Law Park on the way back and watch the boaters and the local waterski team on the lake.
26. Walk, bike or bus down to Henry Vilas Zoo. It's free and open to the public most days.
27. Walk, bike or bus over the Olbrich Gardens on the eastern side of Lake Monona and visit the Thai Pavilion, a gift to the UW and the City of Madison from our UW-Madison Thai Alumni Association.
28. Check out a new outdoor dining spot on State Street, around the Capitol Square or along Monroe Street. Try something new you've never had before. If they don't have outdoor seating, grab your meal to go and find a park bench along State Street or the Square to enjoy your tasty treat.
29. Check out James Madison Park off East Gorham Street on the near east side of Madison, just blocks from Langdon Street. Take a swim in Lake Mendota.
30. Grab a friend or two and geocache. (Geocaching is a real-world, outdoor treasure hunting game using GPS-enabled devices. Participants navigate to specific GPS coordinates to find hidden objects.)
31. Fish along Willow Creek or University Bay, two designated areas on campus that allow fishing.
32. Do a Sketch Crawl through campus to see if you can sketch all four National Historic Landmark buildings (North Hall, Red Gym, Science Hall, and the Dairy Barn).
33. Take a stroll and test your plant identification knowledge at the UW Arboretum Longenecker Gardens – look for the hang tag attached on the north side of each plant. The 35-acre horticultural garden includes over 6,000 plant species.
34. Bring your crayons and take leaf, bark, or plaque rubbings around campus.
35. Have a photo day. Take pictures in front of iconic structures, or just take pictures of the campus environment. Make a book and preserve the memory.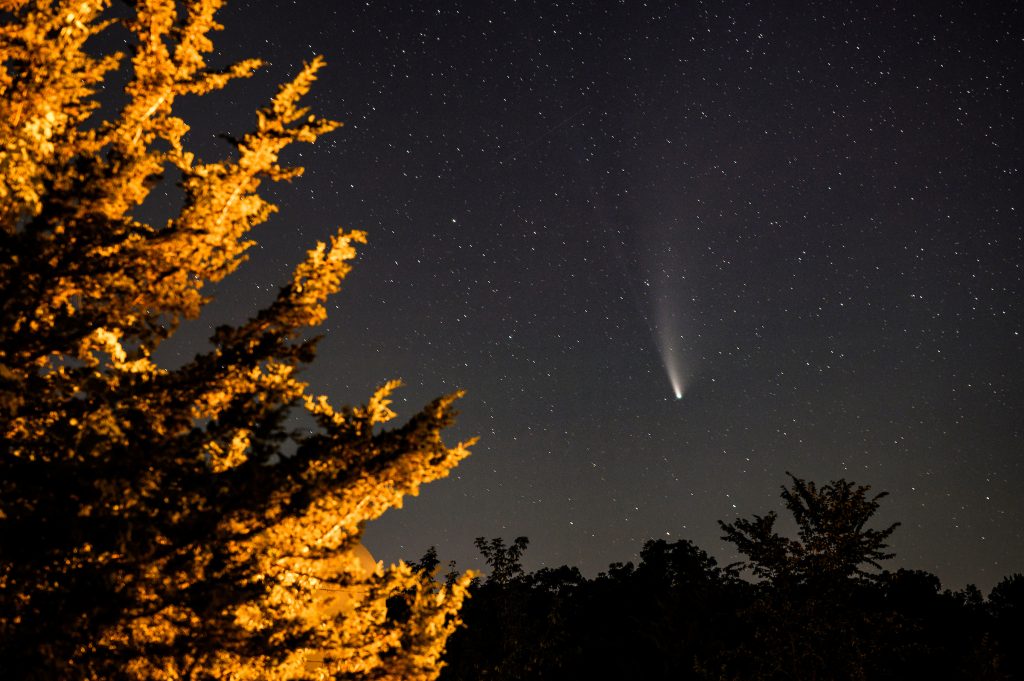 36. Come to Observatory Hill, download a stargazing app, and get familiar with your universe after dark.
37. Bring a blanket and a board game to one of the campus iconic open spaces.
38. Not into walking? Hop in a vehicle with your family and do a "windshield tour" of campus.
39. Watch the choreography of construction that continues around campus.
40. Run Bascom Hill – once the construction fences are down. This is what a 10% slope feels like!
41. Check out the boardwalk in Gardner Marsh at UW Arboretum, not far from the North Wingra Drive entrance.
42. Enjoy a bike ride up Monroe Street to the Wingra Oaks Savanna area and check out the council ring as well as naturally occurring springs.
43. Check out the UW Arboretum map to see the endless outdoor possibilities on these 1,200 acres of campus!
44. Discover the "pinetum hill" at the UW Arboretum which had a new Jack Pine planted in tribute to Aldo Leopold on the 50th celebration of Earth Day.
45. Enjoy a stroll through the Wisconsin Native Plant Garden at the UW Arboretum Visitor Center.
46. Step out of the gym and onto the fitness trail along the Temin Lakeshore Path for a fresh and fun outdoor workout.
47. Be still at one of the many benches along the university's four miles of shoreline.
48. Listen to the wind blow through the trees.
49. Visit some of our outdoor public art on campus.
50. Explore the Bascom Mall cultural landscape that includes iconic campus features such as the Sifting and Winnowing plaque and the three oldest university buildings: North Hall, South Hall and Bascom Hall.
51. Skip a rock on Lake Mendota.
52. Take a selfie at the tip of Picnic Point.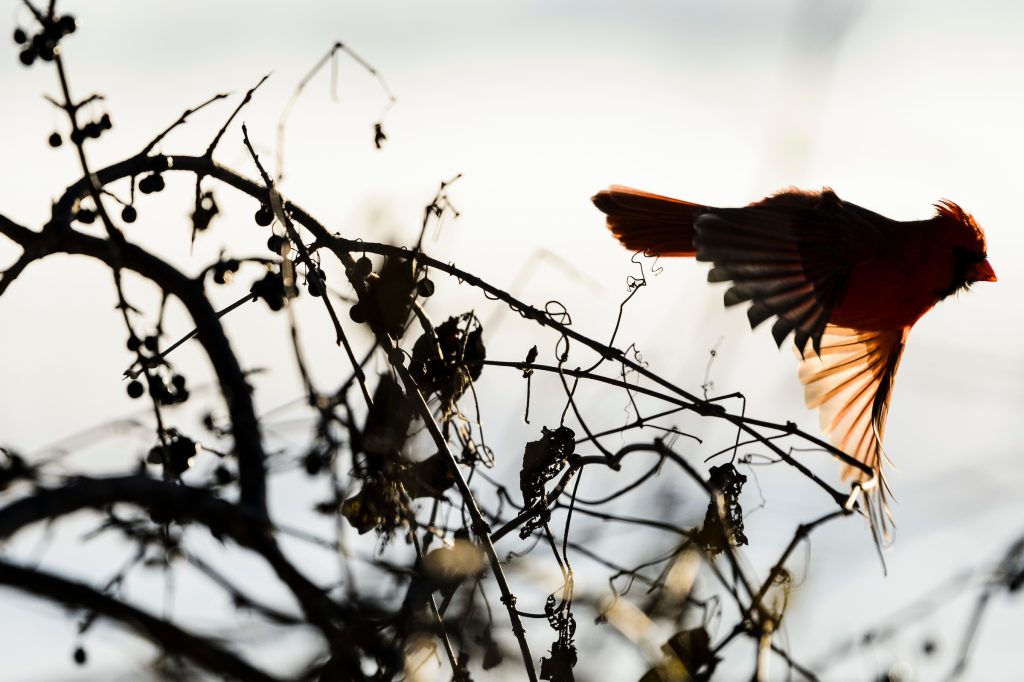 53. Make an "Outdoor Bucket List" and schedule visits on your calendar.
54. Make a leaf collage, snap a photo, then share your creation on social media.
55. Have a picnic by the lake.
56. Play frisbee.
57. Roll down a grassy hill when no other visitors are around.
58. Find an observation spot and start a nature journal.
59. Lie on the grass and look for shapes in the clouds.
60. Go bird watching with an app like BirdNET or Merlin Bird Id.
61. Read a favorite book outside.
62. Play ladder ball, Kubb, Spike Ball, cornhole, or Hacky Sack on a campus green space.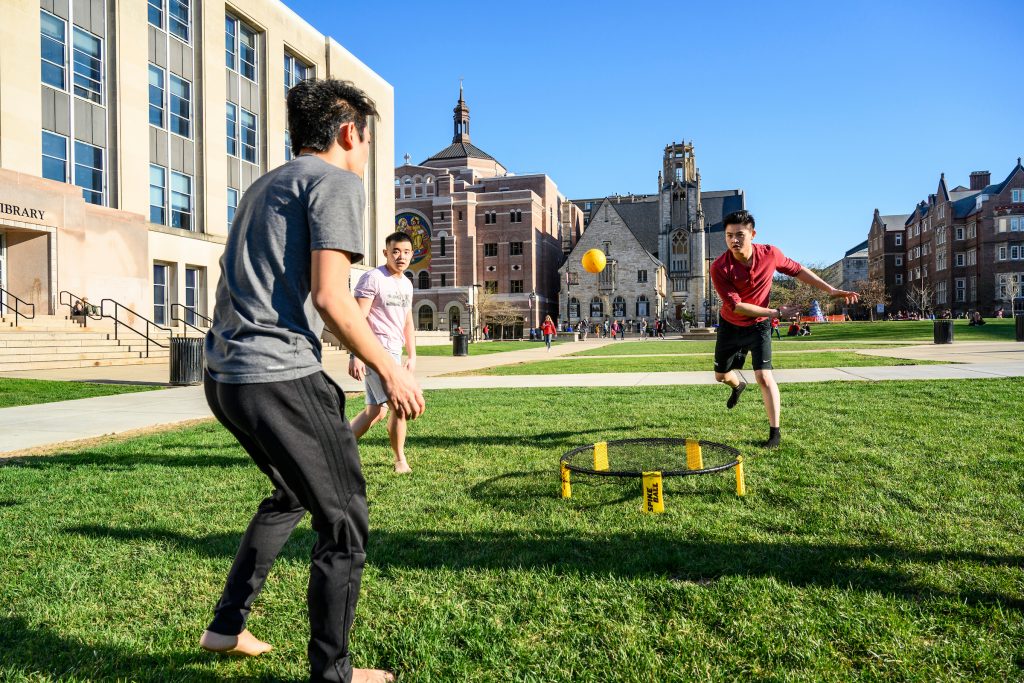 63. Jump in a puddle after a rainstorm.
64. Discover what you are looking at in the outdoors using iNaturalist.
65. Explore ten historic Madison historic neighborhoods with these downloadable walking tours.
66. Visit the UW Arboretum Longenecker Gardens and identify five different cone bearing evergreens. All woody plants should have an inventory on the plant listing its common and scientific names. Use iNaturalist app as needed.
www.inaturalist.org
67. Take a self-guided tour of Forest Hill Cemetery, founded in 1857. Here's their downloadable tour guide.
68. Make plans to visit all of Madison's parks. Learn where they are and what is currently happening through their blog.
69. Memorial Union Terrace. Enough said.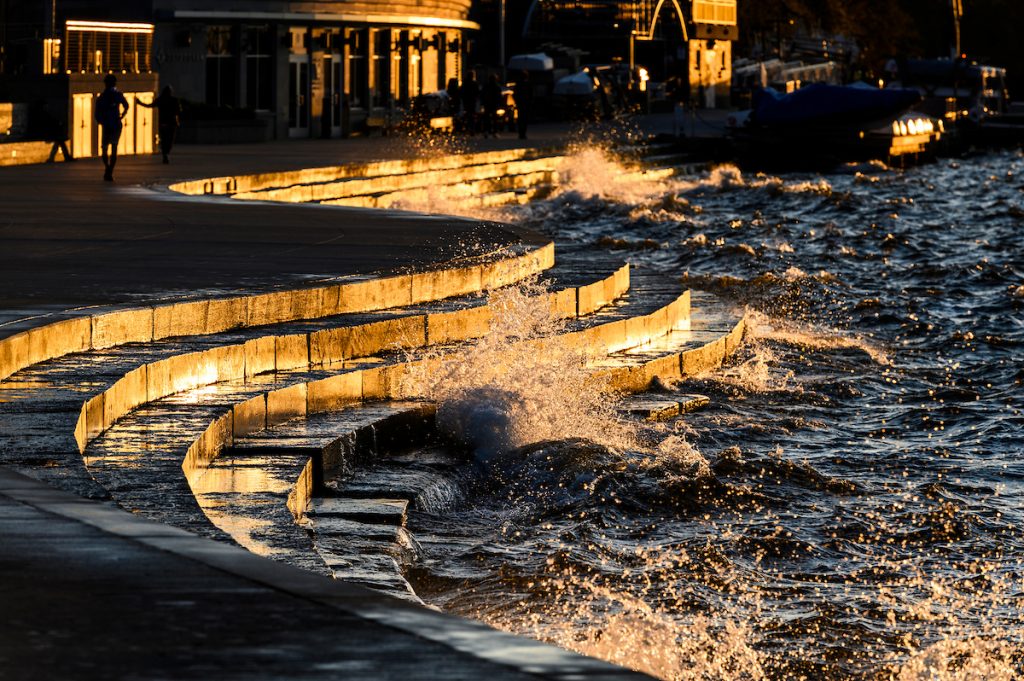 70. Visit Alumni Park.
71. Stop by Robert E. Gard Storyteller's Circle and Muir Knoll.
72. Want to get off the "beaten path"? Head out to UW-Madison's University Ridge Golf course on the west side of Madison where you can step onto a section of the 1,100 mile Ice Age Trail National Scenic Trail.
73. Be entertained by the adorable fleet of Starship robots delivering food to campus. They depart from Gordon Dining and Event Center and Dejope Residence Hall.
---
Thank you to the CPLA and Wellness teams for partnering on the list!
Do you have another suggestion for on-campus well-being activities? Send your suggestion to wellness@fpm.wisc.edu.