Ready or not, it's time to STEP into Fall
STEPtember is here!
The FP&M Wellness team is going on a 5,000-mile "hike" to celebrate a healthy lifestyle — final destination: unknown. Let's see where our daily step count takes us as a team during all month during September, 2021 by tracking our daily steps to reach the FP&M team goals, as well as individual step counts.
Learn about our goal and how to track your steps to contribute to the FP&M team total, below.
---
GOAL 1
TOTAL FP&M GOAL: 1,072 miles
For the first goal we will be taking the equivalent steps of a fall hiking adventure!

We'll begin with a scenic fall river hike along the Mississippi River, up to St Croix Falls.
Next stop: Copper Falls State park then over to JW Wells State Park, MI,  south to Door County, and finally, back to campus.
---
HOW TO JOIN
Go to the Count.It website at go.wisc.edu/fpm-steps
Create an account (name, email, password) or log in if you already have an account.
You will be asked whether your company already has a group on Count.It. Choose "UW Facilities Planning & Management" and click "Join".
Connect your preferred fitness tracking devices or download and sync the Count.It app.*
Voila! You should now see yourself as a member of the UW Facilities Planning & Management Count.It group.
Start stepping to contribute to the FP&M goals! See this flyer to print and spread the word with co-workers.
*While the free Count.It platform does not allow you to enter steps manually (i.e. equivalents for biking, dancing, cleaning the house, etc.), you can manually enter steps in your IOS/Android device, which will sync into Count.It. Use the conversion table below for reference when turning activities into steps.
CONVERSION CHART
Steps-Per-Minute
No fitness tracker? No problem. Use the chart below to manually convert your activities into steps.
Simply find the activity's Steps-Per-Minute (SPM). Multiply by the number of minutes you spent doing the activity.
# Minutes Spent x SPM = # STEPS.
Then, manually add your steps to the Count.It app!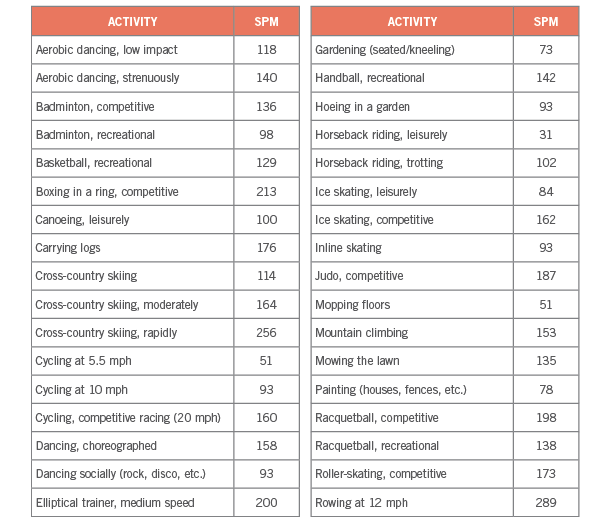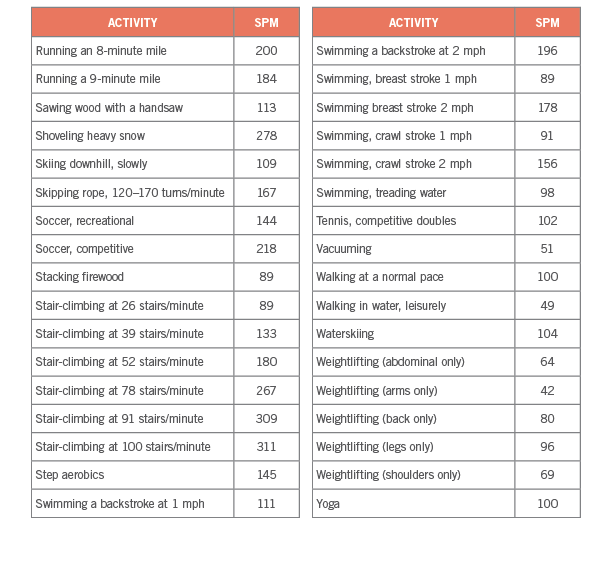 If an activity is not on the list, you can get close enough by finding an activity on the table that is most similar and estimate its value.
---
Join us!