March Madness came and went, with Kansas winning it all in the annual men's college basketball tournament. FP&M Wellness thanks everybody who joined in the fun to make their bracket picks and enjoy some friendly competition with co-workers.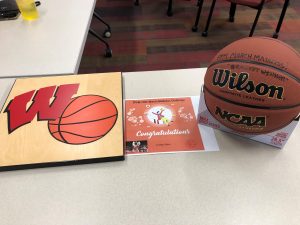 "Traveling trophies" are given for First Place and Least Successful Bracket. Without further ado, here are the winners.  
First Place: It's still a mystery . . .
The First Place winner is still unknown! Do you know which FP&M employee had the username "go badgers, ESPNFAN8167820452"? Please respond to kayla.ruplinger@fpm.wisc.edu by 4/22/22 to claim your prize. 
The first place prize consists of a Traveling Trophy basketball, as well as a plaque donated by FP&M Sign Shop.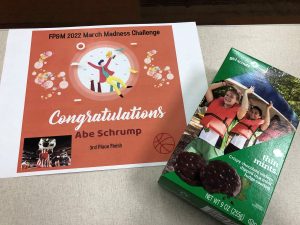 Second Place: Abe Schrump
The second place prize goes to Abe Schrump!
You won Girl Scout Thin Mints® cookies and bragging rights as runner-up.
Third Place: Todd Yanke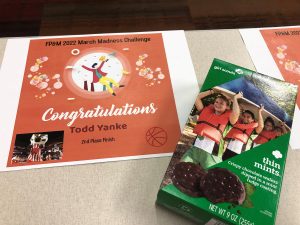 The third place prize goes to Todd Yanke!
You won Girl Scout Thin Mints® cookies and the honor of the title. Way to pick them.
Least Successful Bracket: Ben Rissman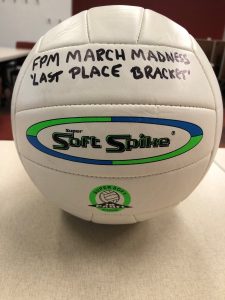 Finally, the prize for the least successful bracket goes to Ben Rissman. An admirable effort was made!
You won this Traveling Trophy, the honor of the title, and the right to deliver the trophy to next year's Least Successful Bracket champion.
---
Thank you to everyone who took part in this activity. Questions? Please reach out to Kayla Ruplinger at wellness@fpm.wisc.edu