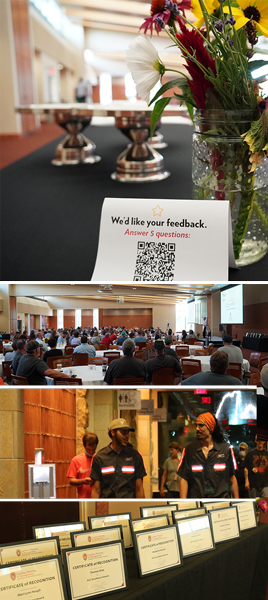 We want your feedback!
Thank you to all who attended the 2022 FP&M Employee Recognition Awards. Award videos captioned in six languages will be available soon. In the meantime, the Employee Recognition Committee has a few questions for you!
Answer 5 quick questions
Please complete a 5-question survey to share your feedback about the fifth annual recognition awards event. Your input will help the committee plan for next year.
Congratulations to all award winners and nominees!
Visit go.wisc.edu/reco22fpm to take the survey.
Visit inside.fpm.wisc.edu/employee-recognition to learn more about the employee recognition at FP&M and nominate someone for an award, year-round.