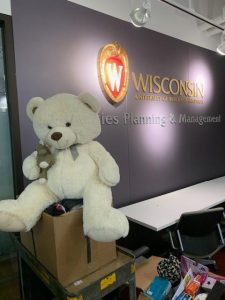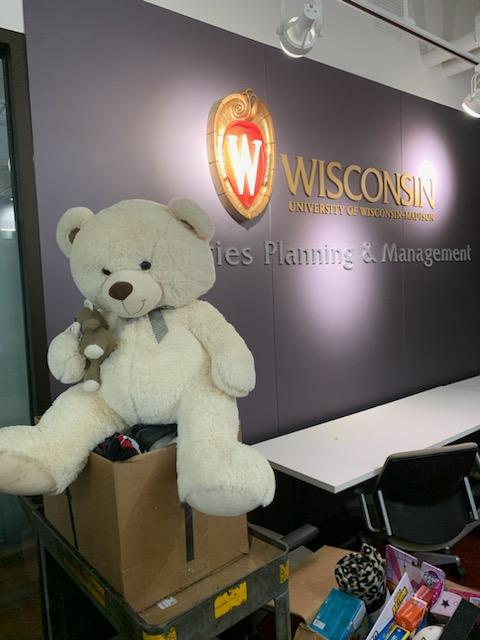 Thank you
The final count is in! FP&M employees have generously donated 287 new toys and games and raised $1,500 in cash for the 2022 Toys for Tots fundraiser. The toy drive has ended for the year and toys and funds have been delivered to Toys for Tots of Dane County.
A huge THANK YOU to everyone that helped make this year's Toys for Tots fundraiser a success!
See more photos of the toys from different collection areas, below.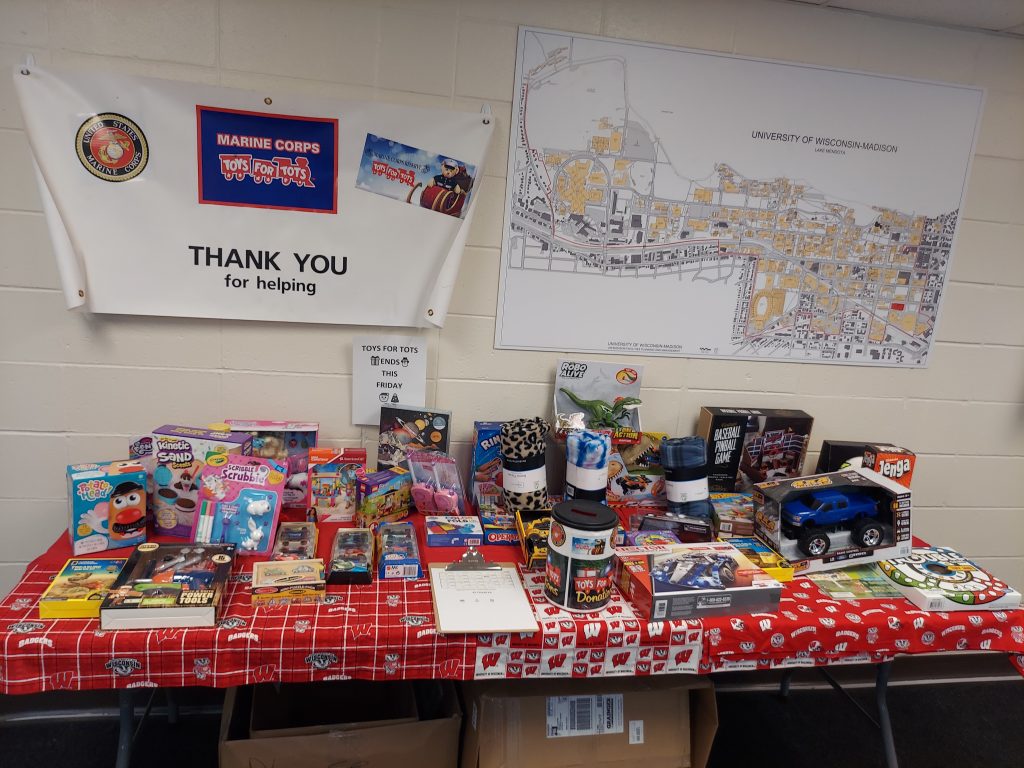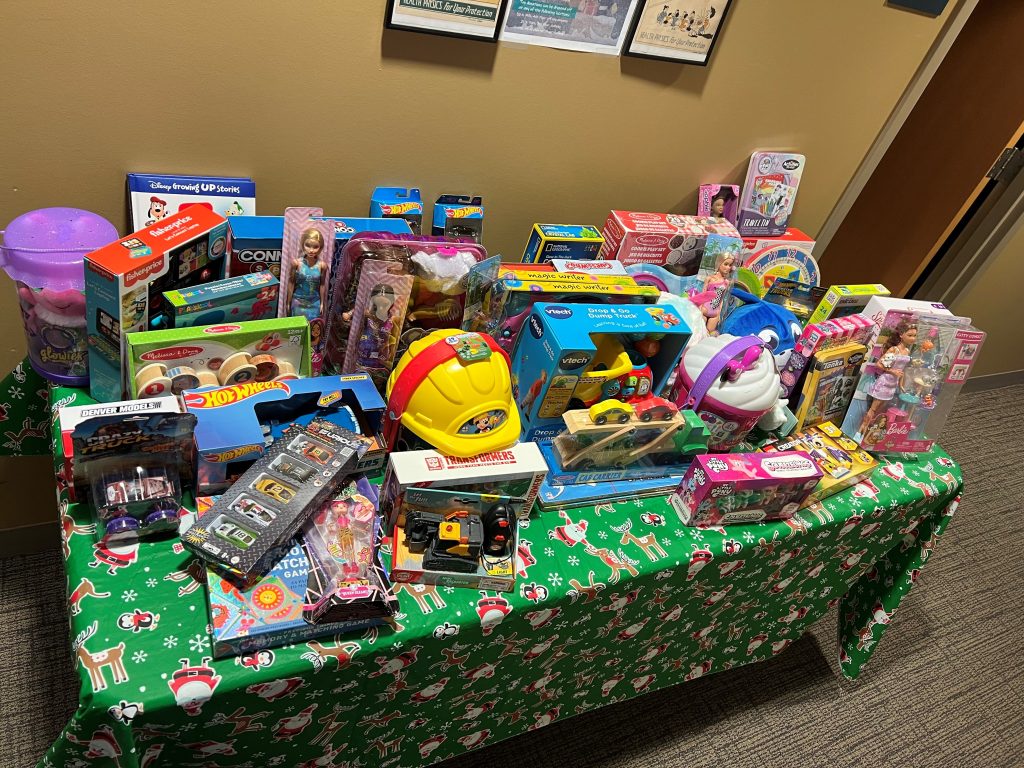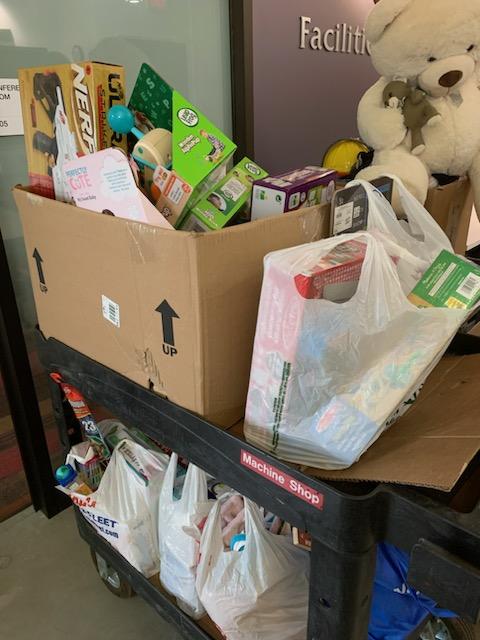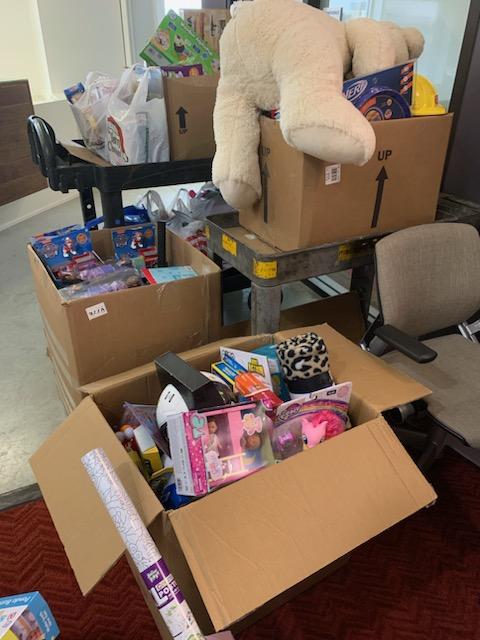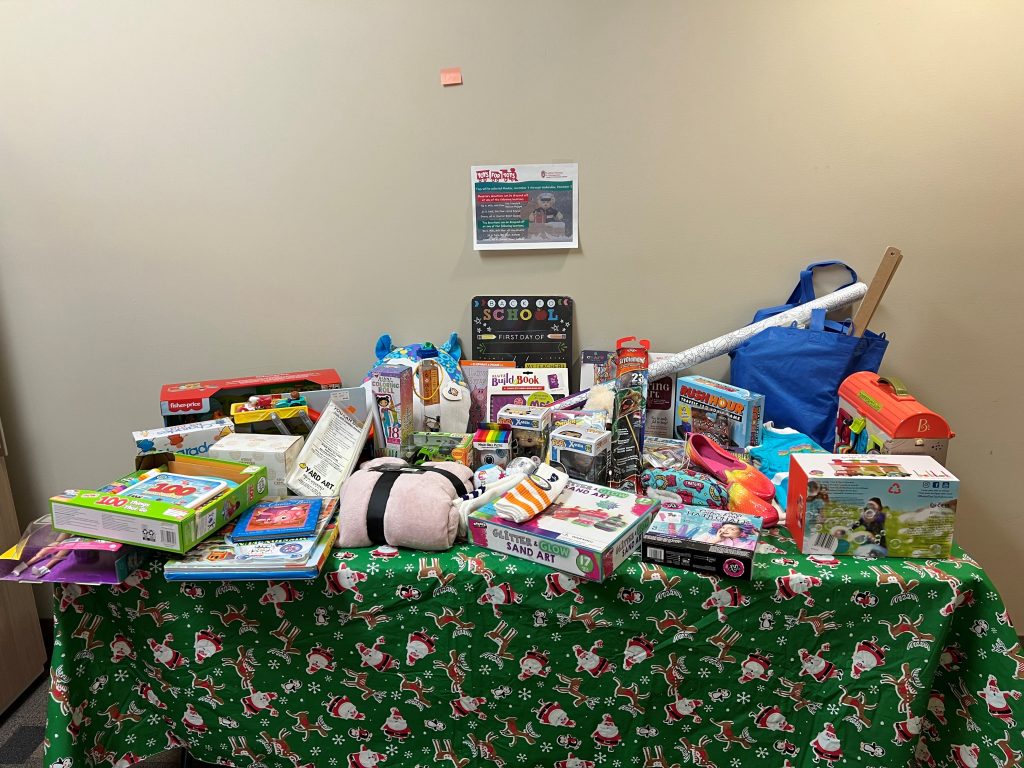 Physical Plant staff coordinated the first toy drive in 2013. What started as a small fundraiser has become a tradition in which staff from all departments across the Division can participate.
The fundraiser remains an employee-led activity and has since provided many toys to children for the holidays each year.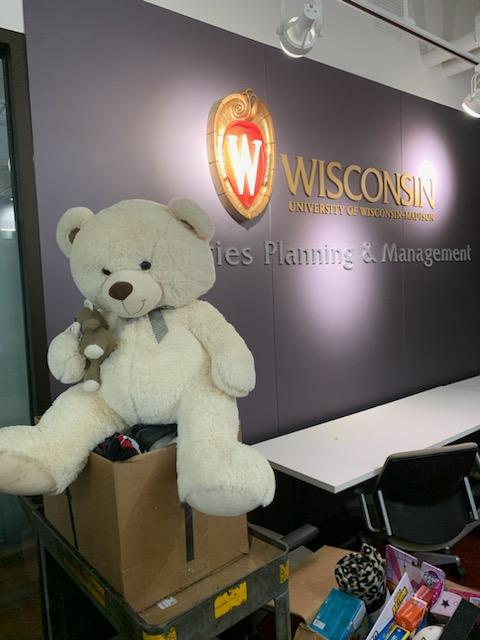 Thank you, Melissa McGaw (Physical Plant) and Carrie Ensrud (Environment, Health & Safety) for planning and coordinating the Toys for Tots fundraising efforts!