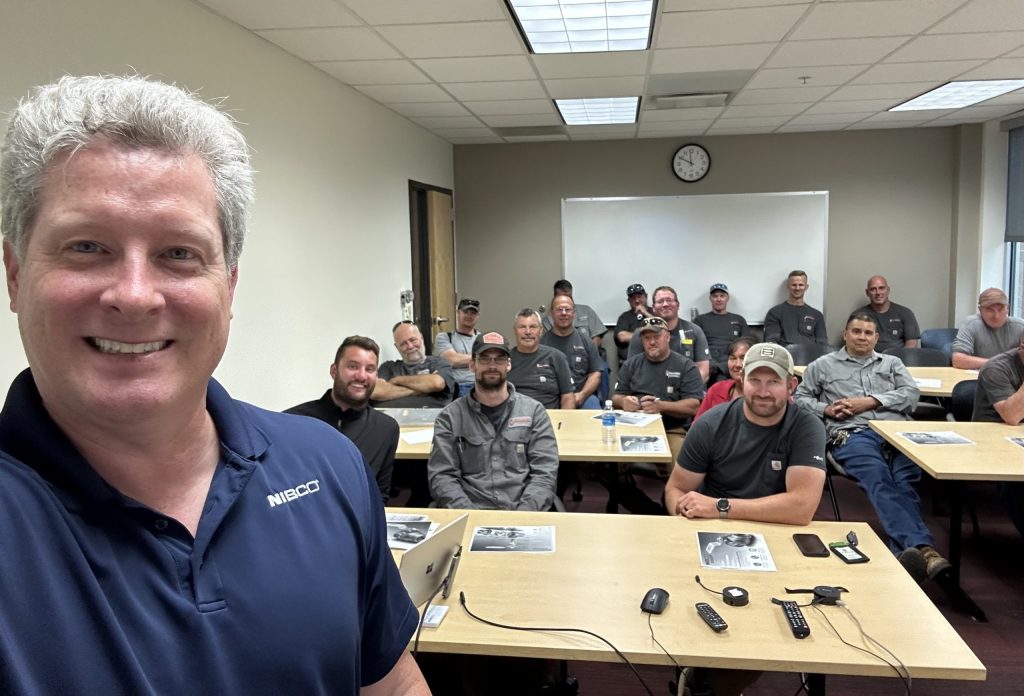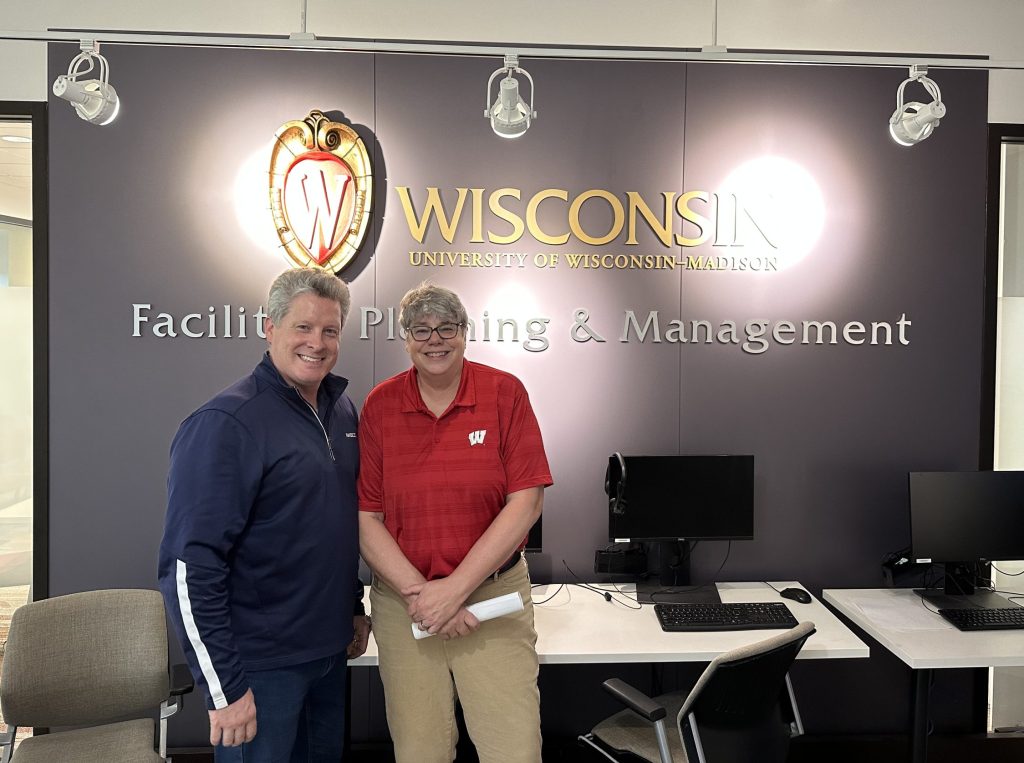 On July 12, technical training program manager Lorraine Schwager from FP&M Physical Plant, Operations and Maintenance invited NIBCO, a provider of flow control products for residential, commercial construction, industrial and irrigation, to host a lunch & learn session at 30 North Mills.
Spencer Bylsma, area sales manager at NIBCO, and Aaron Kilburg, a commercial sales manager from NIBCO (as pictured) gave a presentation and provided training for FP&M steamfitters and plumbers on valve installations.
They consisted of two 2-hour sessions to ensure all interested staff could obtain their training. Plumbers were also able to gain continuing educational units  for this training. Four Power Plant staff also benefitted from this opportunity.