Teresa Adams, Capital Planning and Development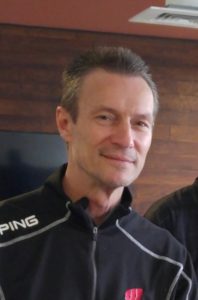 After nearly 38 years in the Space Management Office, Doug Rose retires on April 1st, 2016.
Doug started work at UW-Madison on August 1, 1978 as a data analyst, coordinator, and production specialist in the Instructional Space Unit within the Space Management  Office. The unit maintained the curricular database, assigned general assignment classrooms, and produced the Timetable each semester.
Doug became Associate Director of the Space Management Office in 1985 and in 1993 he was appointed Director of the Space Management Office. Since that time he has led a staff that provides space analysis/allocation for campus facilities, oversees leasing and real estate functions, and supports the instructional technology in general assignment classrooms.  During his time at UW-Madison he has worked with six Chancellors, countless Deans, and staff at every level of the institution. In 2015 he received the Wisconsin Alumni Association Award for Excellence in Leadership. In recognition of his service, Associate Vice Chancellor Bill Elvey has requested that Doug be granted emeritus status.
Doug grew up in a small rural community about 60 miles northwest of Madison and has been a lifelong resident of Wisconsin. He is looking forward to spending more time with his family which includes his wife Pat, three daughters, two sons-in- law, and four grandchildren. He also looks forward to enjoying summer for the first time in 38 years and spending time on the golf course and cycling the backroads of Wisconsin.
All the staff on the fourth floor of 30 N. Mills Street will miss Doug's extensive knowledge of campus space and campus history, as well as his ability to see the big picture and solve problems. We wish him happiness as he starts his post-UW life.