FP&M has won an award from the Partners in Giving Campaign, coming in third for overall percentage increase in contributions in a department with more than 400 employees. In 2015, FP&M employees donated $19,546, a 10.15 percent increase over the 2014 amount.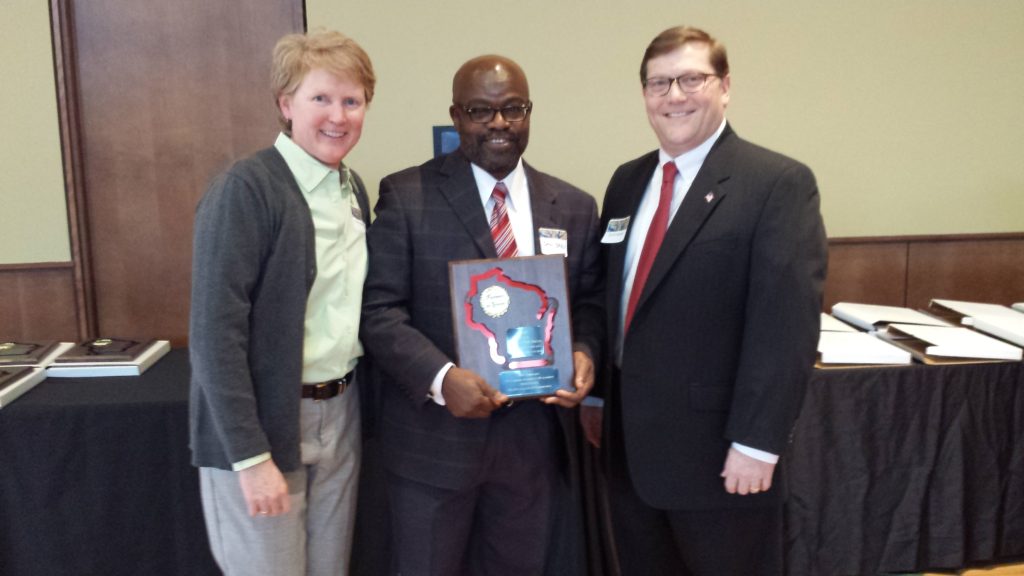 Capital Planning & Development Director Dan Okoli (center), who chaired FP&M's 2015 campaign, accepted the award on behalf of the division at a ceremony on March 8, 2016.
For more about Partners in Giving, visit giving.wi.gov.