As part of the All Campus Day of Service on April 27, 2016, staff from the Lakeshore Nature Preserve(managed by by FP&M Campus Planning and Landscape Architecture) and Physical Plant–Grounds teamed up with student volunteers for an Arbor Day Observance and Tree Planting.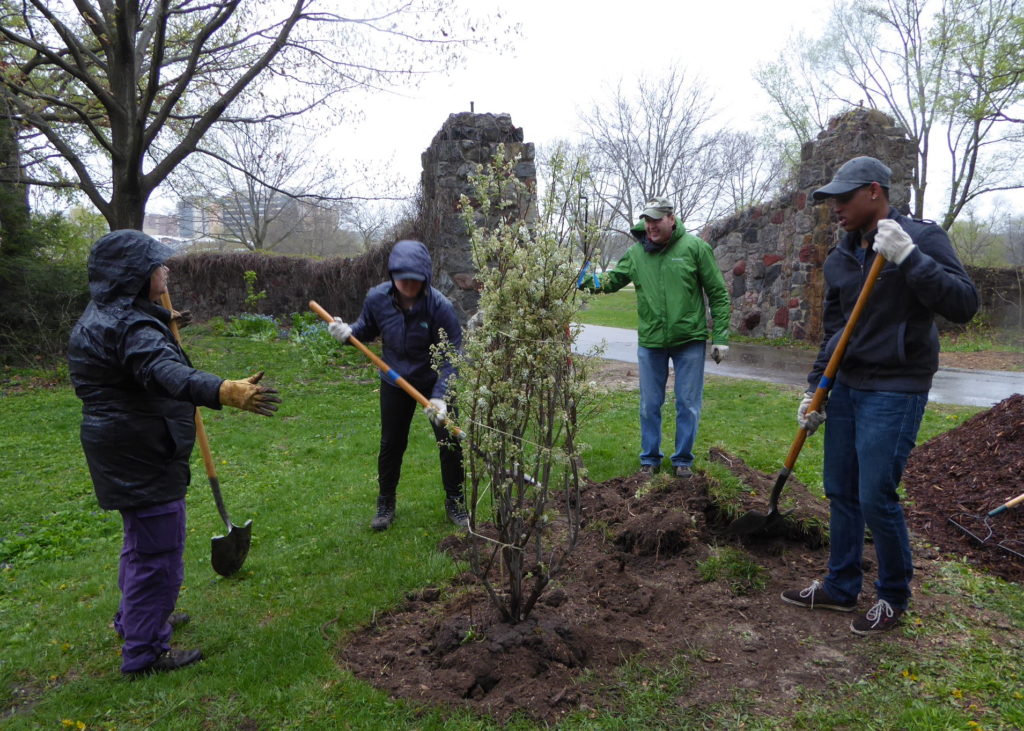 Staff and volunteers planted trees and wildflowers near the stone wall entrance to Picnic Point. This area was disturbed in late 2015 when damaged iron gates were removed from the wall. The group planted six Serviceberry (Amelanchier species) trees as well as a wide variety of wildflowers: sky-blue aster, poke milkweed, purple Joe Pye weed, wild geranium, Jacob's ladder, zig-zag goldenrod, long-beaked sedge, and bottlebrush grass.
For more information about volunteering in the Lakeshore Nature Preserve, visit lakeshorepreserve.wisc.edu.