FP&M telecommuters tell tales of this interesting new circumstance, with a glimpse into their work-from-home/telecommuting situations.
---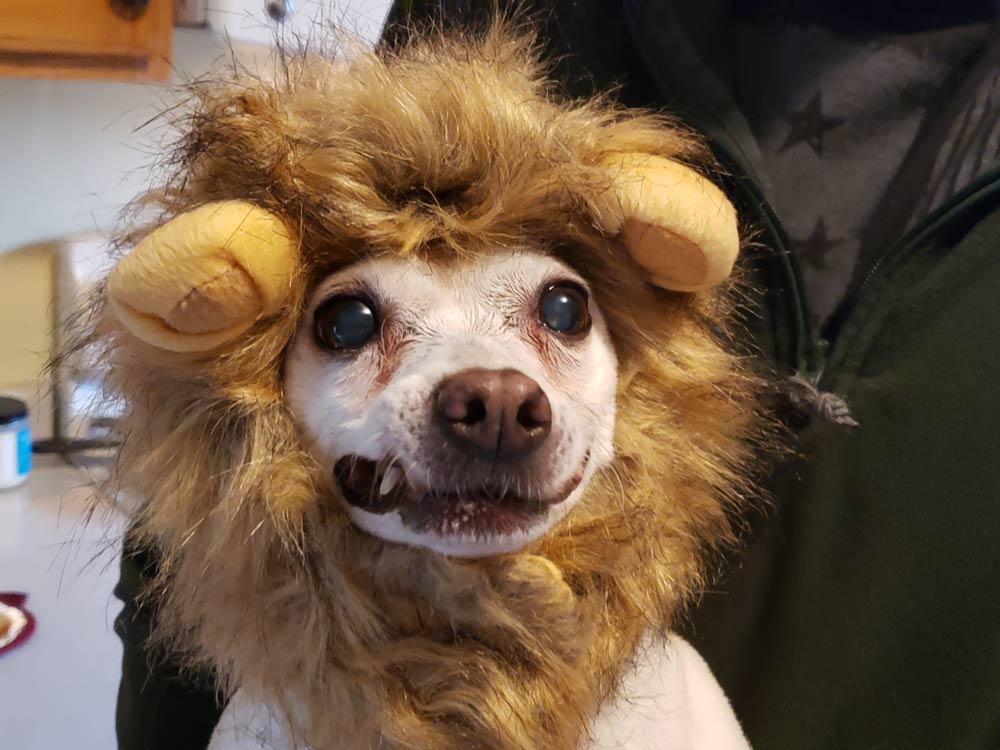 Your Daily Cuteness
 Sugar Bear
– submitted by Supervisor Melissa Lueptow, Physical Plant
---
Gaming Rig turned Telecommuting Machine
"Here's my current set up – this is my main gaming rig, turned into a telecommuting workhorse (and yes, that's 6 monitors connected to one computer 😊)"
– Steven Tan, PARCS IT Analyst, Transportation Services
---
New Purchasing Assistant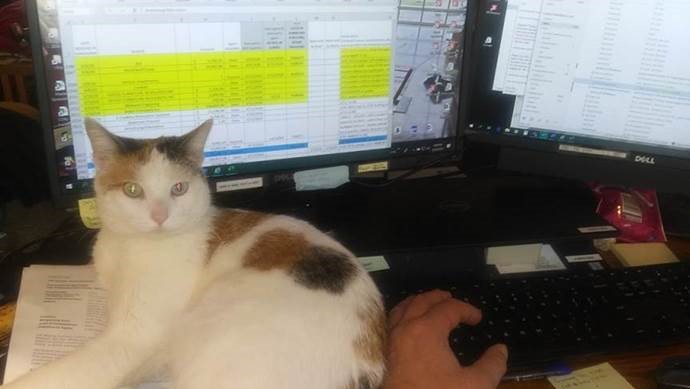 Karma's blue eye reflects red. She wants to know if she can be paid in tuna, and can we please have it direct deposited. 
-Dave Teske, Business Operations & Purchasing
---
Double monitors – the Working From Home version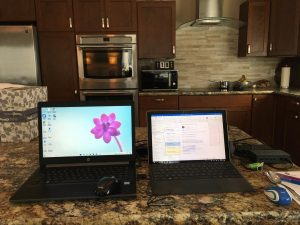 A beautiful Spring Day
– Pam Zander, OAVC
---
Gary's View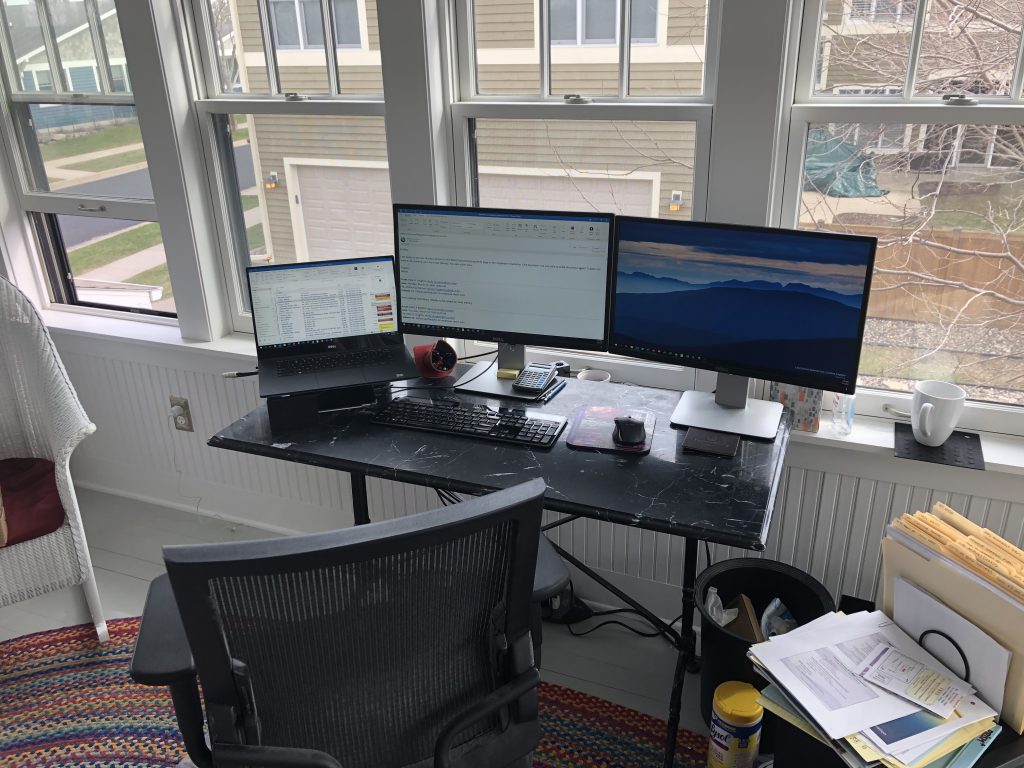 – Gary Brown, FP&D
---
Helpful Coworker
– Cinthya Canicoba, OAVC
---
Comfy?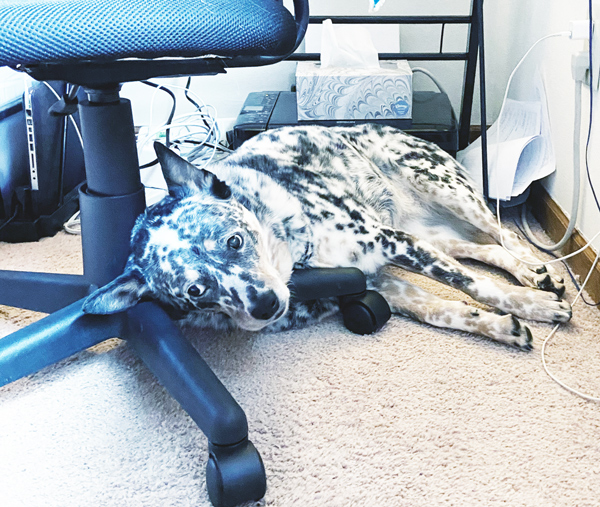 I am not sure how this can be comfortable but she sure is a fantastic work buddy.
– Allison Bua-Demus, OAVC
---
Do you have a funny, interesting, or impressive work-from-home photo?
Share it in an upcoming Employee Newsletter by sending it to marketing@fpm.wisc.edu.