This year we held the Facilities Planning & Management (FP&M) Employee Recognition Awards in a celebration unlike any other year.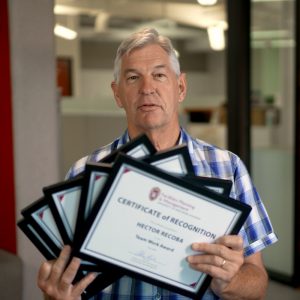 Members of the FP&M Recognition Committee presented the awards by way of a pre-recorded awards video with Interim Associate Vice Chancellor Alan Fish as our host. We were thankful to recognize our exceptional award recipients while staying safe during the pandemic by way of a virtual gathering in the FP&M Employee Town Hall. We reflected on these recipients during the Awards video—a snapshot in time when our work and everyday life was transformed into something very different. 
Throughout the pandemic, FP&M staff continue to deliver work at the same high caliber through changing circumstances. We are very grateful for everyone's excellent work and perseverance. 
---
Getting to Know the 2020 Award Recipients
Now, let's take a moment to learn even more about our FP&M co-workers, why they were nominated for an Award, and the important work they do for the division and university.
---
Scott Pollen  |  Above and Beyond Award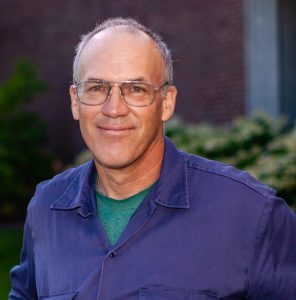 Nominated by:  Karen Parrillo, Cultural Linguistic Services (CLS)
Position/work unit:  Scott works as a Custodial Services Supervisor with Custodial Services, within the Physical Plant
Years at UW:  15 years
Where on campus:  Helen C. White Library, Memorial Library, Water Science and Limnology Buildings
About Role at FP&M:  As a Custodial Services Supervisor, Scott oversees custodial operations to ensure that buildings are kept to established standards or above by conducting Crew/safety meetings, maintaining accurate time tracking records, actively engaging with Building Managers to discuss work orders, and many more administrative duties.
Scott actively participates in the Workplace English Program classes that employees from his crew/shift attend, which focus on the English listening, speaking, reading, and writing skills employees need to communicate at work. Scott helps things flow smoothly by handing out materials, making sure all students have what they need, and partnering with students during paired activities. Teachers have come to rely on Scott's expertise to explain FP&M terms and procedures that are important for employees to know. 
Notable tasks and milestones:  Scott attended 37 out of 54 Workplace English classes (69%) in 2019.  He began working at FP&M as a Custodian, advanced to a custodial Lead Worker role, and is now a Custodial Services Supervisor.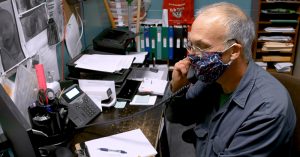 Quotes from Nomination:  
"His positive, friendly presence helps employees feel more comfortable interacting in English with people other than teachers and classmates."

"We appreciate the time and effort that any supervisor or lead worker takes to attend class. Their participation makes employees feel engaged and supported. Instructors benefit from their subject matter knowledge. Scott Pollen has gone 'above and beyond' by joining the class on a regular basis and actively helping with classroom activities. We're grateful to Scott for his time, energy, and expertise!"
– Karen Parrillo, CLS
Enjoys: Scott embraces the diversity of the people with whom he works and enjoys what each work day has to offer, as each day is different.
Free time activities: Scott is enthusiastic when it comes to upkeep of the family garden, is an avid hunter—particularly during deer season, and on occasion, he relaxes on the couch to check out old war programs or movies on TV. 
Thank you, Scott, for your amazing efforts beyond the call of duty!
---
Stephen Skinner  |  AVC Excellence Award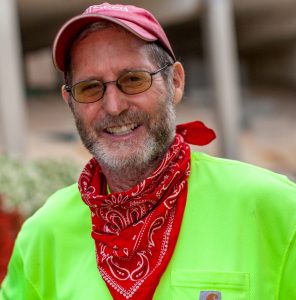 Nominated by: William Mann, Director, UW–Madison Conference Centers and Mail Services
Position/Work Unit:  Steve works as a Gardener with Grounds, within the Physical Plant
Years at UW:  7 yearsWhere on campus:  Steve can be found working mainly from Observatory Drive to Dayton Street, and also from Frances Street to Park Street, filling in where needed.About Role at FP&M:  Steve maintains annuals on the UW-Madison campus during all four seasons. He transplants flowers, pulls weeds, picks up trash, helps other groups with projects, and comes in early for snow removal.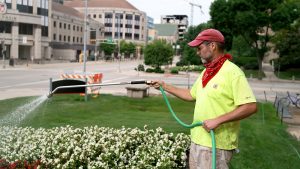 Quote from Nomination:
"In every occasion I have come across Steve, he demonstrates diligence, professionalism, and a kind word. We receive daily compliments on the appearance of our grounds and flowers that greet our customers from around the globe. Mr. Skinner embodies the professionalism and effort that exemplifies our great institution."
– William Mann
Enjoys:  Steve takes pride in helping keep campus beautiful and safe.  He is happy to fill in where needed, and likes to help other groups with projects.
Free time activities:  Steve has skied in the Berkebeiner for 14 years in a row, and is on track to be a "Birch Legger" for 20 years of racing. 
Thank you, Steve, for your diligent efforts!
---
Kirstin Fosdal Selchow  |  Creative Solutions Award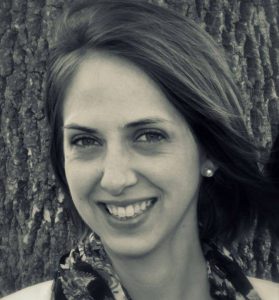 Nominator:  Missy Nergard, FP&M
Position/work unit:  Kirstin is a Sr. Facilities Planning Specialist/Facility Designer for the Architects and Engineers group within the Physical Plant
Years at UW:  13 years at UW, 9 years at FP&M
Where on campus: Southeast
About Role at FP&M:  Kirstin carries out design work for remodeling projects on the UW-Madison campus. She incorporates strategies to enhance spaces in order to support the overall well-being of occupants. Kirstin also has provided expertise to faculty and instructors as part of a Fellowship program on designing learning spaces.

Notable tasks and milestones:  Kirstin collaborated with faculty and students as part of a national design competition in which the UW-Madison student team took second place. 
In addition, she has earned a credential as a WELL Building Standard® Accredited Professional (AP). The WELL Building Standard is a third-party rating system that focuses on the health and wellness of building occupants. 
Quotes from Nomination: 
"Kirstin's relentless pursuit of a better way to design spaces and to improve the environment for the people that work and learn in them truly embodies the Wisconsin Idea.

…the WELL AP credential enables her to bring a level of expertise to designing spaces for positive health and learning outcomes. This shift from aesthetics and materiality to a human-centric design process is transforming campus culture around how space facilitates learning, addresses mental health, and encompasses diversity, creativity and equity."
-Missy Nergard
Enjoys: As a Madison native and UW–Madison graduate, Kirstin mentioned her personal pride in working for the university.
Kirstin says:  
"I hope that my work enhances the health, quality of life, and environment for the people, the occupants, of our campus directly."
Thank you to Kirstin for your innovative and creative solutions!
---
Sue Thalacker  |  Customer Service Award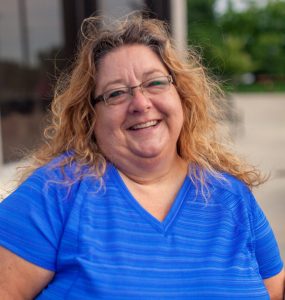 Nominated by:  Gretchen Olsen, Administrative Specialist and Health Sciences Parking Coordinator, SMPH Facilities
Position/work unit:  Sue works as a Customer Service Supervisor within Transportation Services
Years at UW: 21 years
Where on campus: WARF, 21 N. Park Street, American Family Children's Hospital
About role at FP&M: Sue is part of a customer service group that assists staff, students, and visitors on the UW-Madison campus. Sue's goal is to know all aspects of campus parking and transportation in order to answer any question her group may receive from permits to bus passes, special event parking, flex parking, bike-to-work, and more. 
Her experience, expertise, and institutional memory serve as the foundation for the exceptional customer service she strives to provide to those seeking assistance. When customers contact her, she walks them through the process so they understand not only the "how" but also the "why".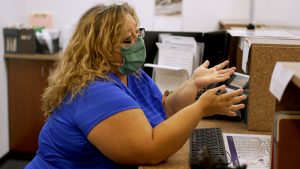 Quotes from nomination:
"Sue has a challenging role being the manager of Customer Service. However, when you encounter her, you are met with a positive can-do attitude and quick, efficient service."
-Gretchen Olsen

"She is a creative problem solver and will do everything in her power to solve a problem, even if it creates extra effort on her part."
Sue says: 
"I am nothing without the team that I have," and adds that I appreciate my team and how they work together to support each other."
Enjoys: Sue enjoys interacting with customers and assisting someone who may be frustrated or struggling to find information. She wants customers to know someone is listening and is willing to help them. 
Free time activities: Sue enjoys many outdoor activities in her free time, especially hunting and fishing.
Many thanks, Sue, for all the important work you do!
---
Crew 344  |  Teamwork Award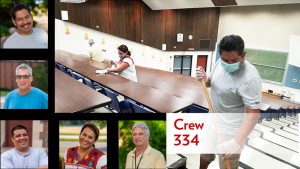 Nominated by: Sandie Bohne, FP&M
Team unit: Crew 344 is a Specialty Project Custodial Crew (Third Shift) work on the UW-Madison campus with Physical Plant
Crew 344 team members Todd Yaroch, Hector Recoba, Juan Triana, Juana Portugal, and Benito Monfil Carballo have grown together as a unit. With a combined 25 years of third-shift work experience the team embodies teamwork principles which include: maintaining effective working relationships, encouraging teamwork by recognizing and promoting employee strengths, collaborating and cooperating to solve problems, and supporting FP&M values to achieve positive results together.
Where on campus:  The crew can be found working at campus buildings including Animal Science, Plant Science, Meat Lab, "The Nat" Natatorium, Goodnight Hall, Stock Pavilion, and Smith Greenhouse.
Team's Role at FP&M:  When help is needed, Project Crew 344's motto is to "fill the gaps" to perform custodial duties on on the UW-Madison campus. Crew members extract carpeted areas, scrub/strip/wax/buff hard flooring spaces, refinish gym floors, Ky-Vac restrooms and showers, put away supply orders, change light bulbs, address work orders, and shovel snow. They also may cover assigned runs due to a co-worker's absence.
Notable tasks and milestones:  
Came in for Saturday work June- September, 2019 (Juan, Hector, and Juana) 

Signed up for overtime floor work on Saturdays from February-October, 2020  (Juan, Todd, Hector, and Juana)

Reported for weekend work as needed for snow removal this past winter (Juan)

Received numerous EOTM awards and/or Custodian of the Month award (all)
Quotes from Nomination:
"Any request for assistance I need, all five help me without hesitation. While they are covering a vacant run, I often see them going over and beyond the call of duty, doing additional tasks without being asked."

 – Sandie Bohne
Sandie went on to say,
"I am grateful for their dedication, hard work, and perseverance in how they demonstrate commitment to core values and are able to overcome extreme difficulties… Most of all, they display a high degree of honesty, loyalty, high morals, and integrity."  
---
Let's learn more about these crew members:
Todd Yaroch, Crew 344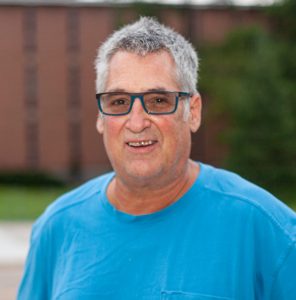 Years at UW: 3 years
Position or work unit:  Todd works as a Custodian, Specialty Project Crew, Custodial Services, Physical Plant
Enjoys: Todd enjoys working at FP&M because of the diversity of those he works alongside. He takes satisfaction in a job well done, particularly the results of a floor being refinished properly.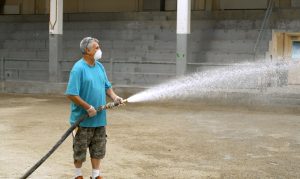 Free time activities:  While away from work, Todd enjoys hunting and fishing.
He does not mind chilling out in front of the tube watching either the National Geographic channel or Discovery channel.
Hector Recoba, Crew 344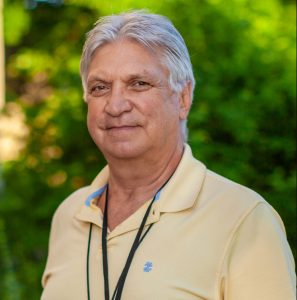 Years at UW: 4.5 years
Position or work unit: Hector works as a Custodian, Specialty Project Crew, Custodial Services, Physical Plant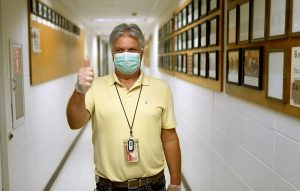 Enjoys: Hector enjoys working 3rd shift and thoroughly enjoys the process of stripping and waxing hard floors.
Hector agrees with Todd regarding the satisfaction from seeing the transformation of a freshly refinished floor.
Free time activities:  Hector likes to swim while not at work. He enjoys watching FBI and related types of programming when relaxing in front of the TV.
Juan Triana, Crew 344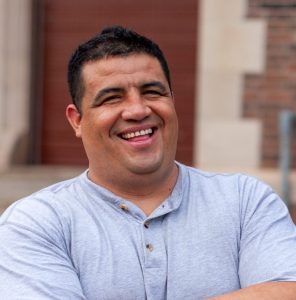 Has worked at UW:  3 years
Position or work unit: Juan works as a Custodian, Specialty Project Crew, Custodial Services, Physical Plant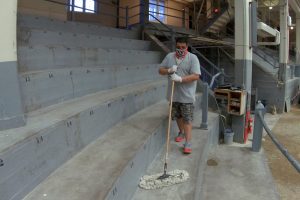 Enjoys: Juan simply enjoys his job with all that it entails, along with the opportunities, such as this, to receive a bonus.
Free time activities:  Juan likes spending time with his family, especially attending Madison Mallards and Flamingos games with his son. Otherwise, he enjoys any TV channel that televises soccer matches.  
Juana Portugal, Crew 344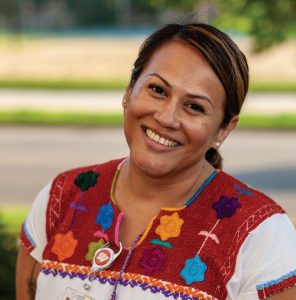 Years at UW:  2 years
Position/work unit: Juana works as a Custodian, Specialty Project Crew, Custodial Services, Physical Plant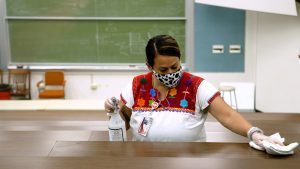 Enjoys: Juana finds the benefits offered by the University to be invaluable. She also enjoys working under the supervision of Sandie Bohne, Custodial Services Supervisor.
Free time activities: Juana likes to get out and ride her bicycle. She also enjoys watching her favorite movie The Notebook on occasion. 
Benito Monfil Carballo, Crew 344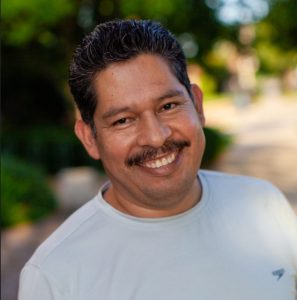 Years at UW:  8 years
Position/work unit: Benito works as a Custodian, Specialty Project Crew, Custodial Services, Physical Plant
Enjoys:  Benito enjoys the benefits available to him as an employee, and also appreciates working with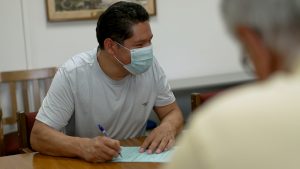 supervisor Sandie Bohne in Crew 344.
Free time activities: Benito likes to go fishing or just chill and listen to music. If there is a TV channel with European soccer, particularly Spanish Clubs, being televised, he will be watching the match for sure.
"Their commitment to one another, the University, and the custodial profession is commendable."

-Sandie Bohne, Custodial Services Supervisor
Congratulations and thank you Crew 344 for your incredible teamwork!
---
Mingur Dorjee  |  Unsung Individual Award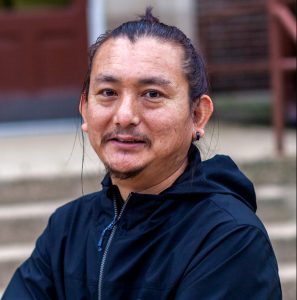 Nominated by: Chad Froh, FP&M
Position/work unit: Mingur works as a Custodial Project Crew member, Custodial Services, Physical Plant 
Years at UW: Nearly four years at FP&M
Role at FP&M: Some of Mingur's custodial duties include cleaning carpets, scrubbing floors, stripping and waxing floors, changing light bulbs, and shoveling snow.
Where on campus: Mingur's crew works in Camp Randall Sports Center "Shell" Building, Engineering Hall, and 1410 Engineering Drive.
Notable tasks and milestones: 
Received the Custodial Crew Member of the Month award in August and December 2019, and was a qualifying candidate every month

Mingur was quick to volunteer for weekend emergency snow removal earlier in 2020 

At the start of the COVID-19 pandemic he quickly responded to an urgent request for custodians to assist in cleaning residence halls.
Quote(s) from nomination: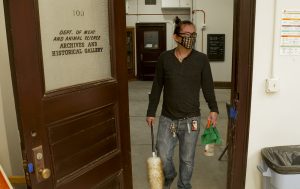 "His willingness to accept additional tasks or those not so desirable, at a moment's notice, has been admirable and appreciated. He is one of the most reliable staff members we have ever worked with, not missing a scheduled shift since his hiring, back in June of 2017."

-Chad Froh
Chad went on to include,
"Mingur was one of the custodians who volunteered right away to help with a special cleaning at the Lakeshore residence halls March 29th–April 2nd to clean and disinfect walls, ceilings, carpets, tables, and bathrooms." 
Mingur says: 
"It made me feel good to help… I like that my supervisor gives me a variety of things to do. Sometimes I work alone and sometimes I work with a team."

"My crew members are very helpful, supportive, friendly, and cooperative. From my supervisor to human resources everyone has been friendly and supportive in helping me learn my job."
Thank you, Mingur for your impressive dedication!
---
All FP&M employees are eligible for the division-wide awards and there is no minimum length of service required. See the FP&M Employee Recognition web page for more information. 
Nominate for 2021
Do you know someone who deserves a Recognition Award? The FP&M Employee Recognition committee is now accepting nominations for awards. Nominate someone today!