Nominate by April 18, 2022
Do you know someone at Facilities Planning & Management who deserves an award? Nominating someone for the 2022 Employee Recognition Awards is a great way to highlight FP&M employees' contributions, accomplishments, and service over time.
Please complete the nomination form below. Provide descriptive details about the employee(s) and include reasons why their actions merit consideration. Gather details ahead of time. Provide multiple examples. Complete the form when you are ready!
Tips for a Winning Nomination:
Your nomination makes the awards happen!
Peers, customers, and colleagues: thank you for taking the first step to recognize someone at FP&M!
The person or team you nominate is more likely to be chosen to receive an award if there are details such as numbers, quantities, names, buildings, projects, and impact, in the nomination submitted.
Add a few examples of their work or efforts. Are there multiple reasons why they should receive an award? 
Include details that show what changed as a result. How much, or how many? 
What is the impact of their work? What larger goals or programs does the work support, or who does the work help?
It's okay if you don't know everything about their work  — but include all the detail that you do know!  The selection committee will not reach out for more info.
Nomination Form
Nominate by April 18, 2022.
Now accepting nominations for the 2022 Facilities Planning & Management Employee Recognition Awards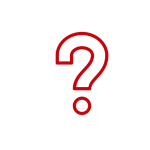 Need help?

It's always a good time for recognition
What's the difference between a giving a Shout-Out and nominating someone for a Recognition Award?

RECOGNITION AWARDS
Nominating someone for a Recognition Award is an excellent way to highlight FP&M employees' contributions, accomplishments, and service to a unit or department. This can be over time. The FP&M Employee Recognition Committee accepts nominations on a year-round basis for the annual Recognition Awards celebration.
The 2022 Employee Recognition Awards celebration will occur in the summer of 2022. Stay tuned for more details.
Do you know someone who deserves to be recognized? Fill out the nomination form above to nominate someone for an award!
SHOUT-OUTS
A Shout-Out is an awesome way to give a brief "thank you" and recognize an FP&M employee in the moment. FP&M accepts shout-outs to be featured on Inside FP&M (inside.fpm.wisc.edu) and in the FP&M Employee Newsletter on a regular basis.
Share your appreciation and make someone's day brighter by sending a shout-out!
See the FP&M Shout-Outs form. 
Thank you!
Thank you to everyone who nominated FP&M employees in the past! See photos and videos from past FP&M Employee Recognition Awards.
Watch the 2021 Awards video.
Watch the 2020 Awards video.
See photos from the 2019 Awards