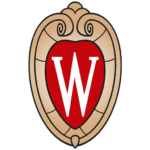 All staff received the email message, On-campus testing switching to drop-in only from Office of the Chancellor on Jan. 22, 2021.
Read the message in your email, or view here.
Translations: Español  |  Hmoob  |  བོད་སྐད Tibetan  |  中文 Chinese  |  नेपाली Nepali
The message covers:
Important updates about campus testing. Effective Sunday, Jan. 24, campus testing will transition to drop-in only.
A reminder: While Badger Wellness Ambassadors will begin working across campus on Jan. 25, enforcement of the building access restrictions based on your Badger Badge will not begin until Feb. 1.