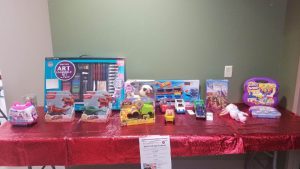 Thank you!
FP&M staff generously brought in 131 new toys and games and raised $400 for the toy drive Nov. 22 through Dec. 3, 2021 for the Toys for Tots fundraiser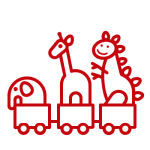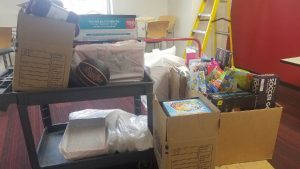 The tradition continued despite things being a little different this year. A big thanks to everyone that helped make Toys for Tots possible!
Employees who coordinated the fundraiser this year are hoping 2022 will look more "normal" with the usual bratwurst cook-out, toys, and auction items.
Last year Bruce Skaggs "passed the torch" to new volunteers Melissa McGaw and Carrie Ensrud to lead the Toys for Tots planning efforts.
Please thank Carrie and Melissa for keeping the tradition going!