Dec. 14, 2022, 3:30pm
Please RSVP for an FP&M-only event to discuss Sifting & Reckoning: UW–Madison's History of Exclusion and Resistance. Join your coworkers in a conversation with staff from the Public History Project on December 14, 2022 at 21 N Park St. room 1106. This discussion is in-person only and will not be recorded.
We'll be looking at UW–Madison's history from a facilities perspective. To ensure we have enough space, please express your interest by responding to the form below.
RSVP
Employees may attend during paid work time with supervisor approval. Please work with your supervisor to see how you can attend and remain in pay status.
Before the event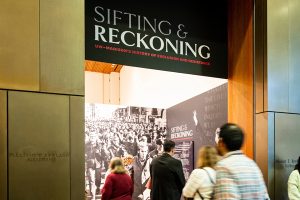 Before attending the FP&M event, please view the Sifting and Reckoning Public History Project exhibit (free and open to the public) anytime to prepare you for the talk:
The exhibit is available for a limited time, from Sept. 12 to Dec. 23, 2022. Catch it while it is here.
About Sifting & Reckoning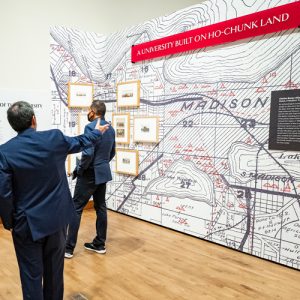 Spanning over 150 years, Sifting & Reckoning: UW–Madison's History of Exclusion and Resistance brings to light stories of struggle and perseverance. Through archival objects, photographs, and oral histories, the exhibit will illuminate under-recognized histories in the university's past. Visitors will meet the university's first students of color, explore early struggles for equality in social organizations, housing, and athletics, and learn about protest movements on campus.