See shout-outs and kudos for those who have been going above and beyond.
---
ERB custodial
Kudos to ERB custodial crew for going above and beyond with the floor in our control room before tours!! Polish looks great – keep up the good work!
– Ben KF
---
Matt Wornson
I want to give a quick plug for Matt. We seem to have a lot of insurance related issues and it is a function of the size of our facilities and the work that we do. Every time we have an issue, Matt is always there to help.  He was out of the office yesterday afternoon and he was still taking my calls and coordinating with me to get ServPro on site. He was a great asset to the CoE when he worked for us, and I am thankful that he remained on campus and continues to be a great asset making positive impact with the entire campus community.
– Pete Nemmetz
---

Josh Hagenow and Tim Croy
Thank you to Josh Hagenow and Tim Croy for helping us get a new suite of rooms at Law keyed and cylinders installed for the new occupants. They listened to how we wanted the masters and sub-masters set up and ensured that that was done as quickly as possible. Thanks to all in the lockshop who helped to keep our areas secure and get the occupants in their new offices as quickly as possible.
– Vicky Coulter
---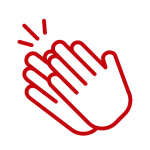 Is there someone that deserves a kind word or quick thank-you? Recognize an FP&M employee by sending them a shout-out to be featured on Inside FP&M and in the FP&M Employee Newsletter. You can also contact news@fpm.wisc.edu for assistance.
---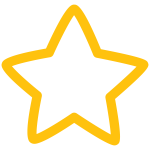 Want to keep the momentum going? You can nominate an individual or team year-round for an Employee Recognition Award!
An award nomination is a great way to highlight FP&M employees' contributions, accomplishments, and service to a unit or department over time.
Any employee can nominate a person or team. This can be from supervisors, staff, or the campus community; to others — either within your department or outside of it!
---
Employee recognition is part of our culture. Learn more on the FP&M Employee Recognition team page and how to get involved directly with the committee.