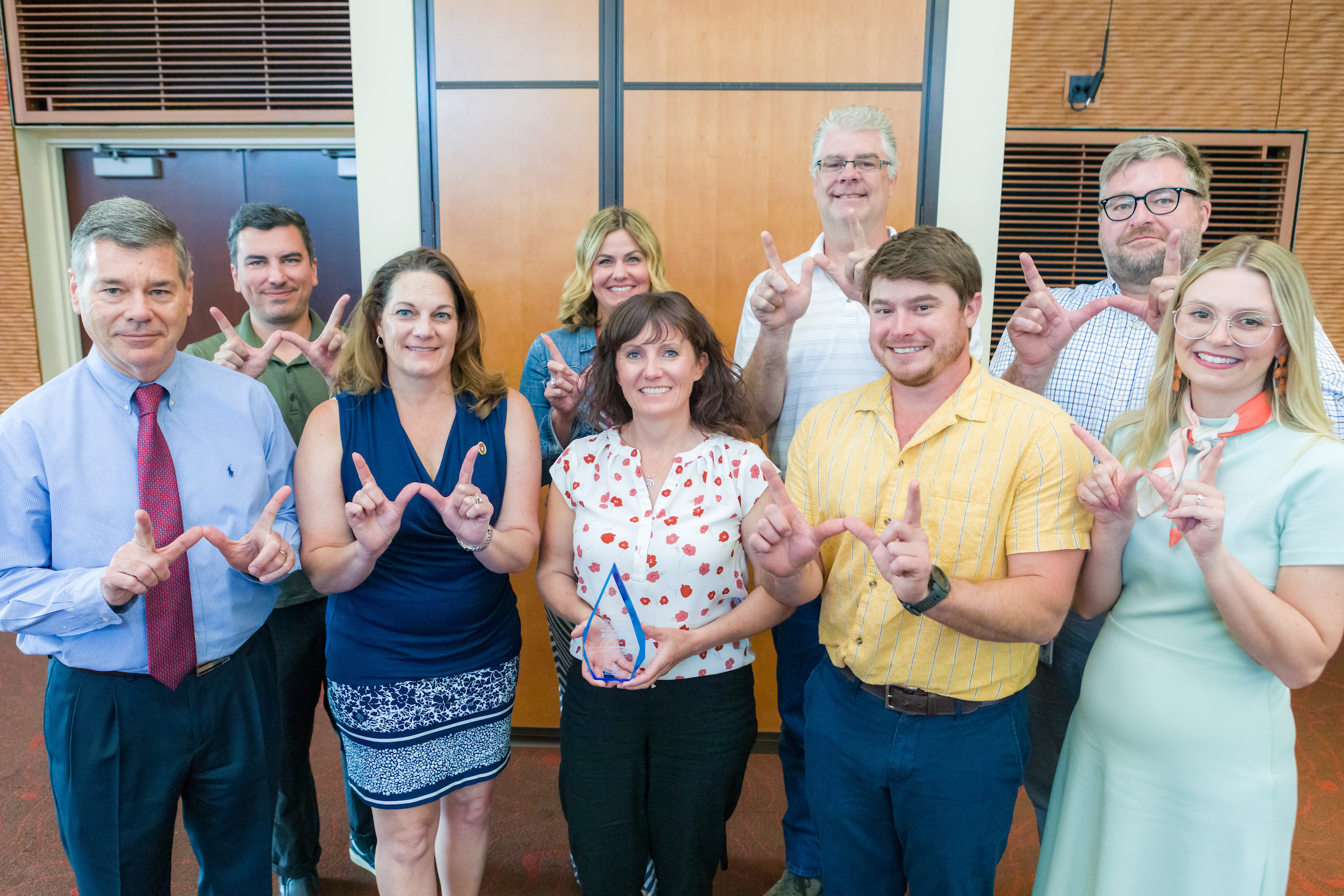 On May 31, University Housing presented an Outstanding Partnership Award to Environment, Health & Safety (EH&S) for their partnership and contributions.
The team received this recognition due to their long, collaborative and dependable relationship with Housing, especially during the pandemic.
Thanks to all EH&S staff for what you do every day to help keep our campus safe!