See shout-outs and kudos to those who received a quick "thank-you" recently.
---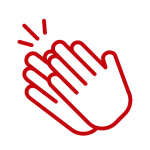 Roger Parr
Roger can always be depended on to teach me, give me advice and assist me in so many ways. I appreciate all the ways he makes the campus cogs work with more efficiency; for the mechanical system and for the human one
– Christine Johnston
---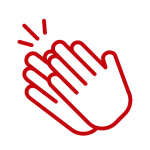 Matt Alexander, Derek Dombrowski, Patrick Wodzinski, William Huang, Donovan Kron, and Ben Peters
Shout out to the team of AV Engineers and the Instructional Space Manager in the Space Management Office. You continue to do exceptional work and provide essential support for instructional activity on campus. We are very fortunate to have individuals like yourselves as staff.
– Abraham Schrump
---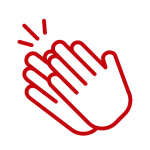 Andy Behrend
Andy has not been on campus long, but he has jumped into his role with both feet (and both arms also) and is always willing to help me by investigating a project and looking for ways to make the system better and keep the campus moving ahead!
– Christine Johnston
---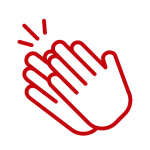 Ken Stonefish
I want to send a huge thank you to Ken Stonefish for helping me tackle the final push to get 30 East Campus Mall ready for the new DPLA students. There were just a few remaining items and he showed up and took care of them all. It was a small gesture with a huge impact.
– Kirsten Coe
---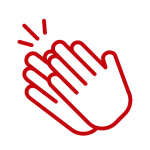 Heating and Cooling Plant Staff
I want to voice my appreciation to the Heating and Cooling Plant staff. We have had a challenging time recently with heat and humidity. The plant staff have battled adversity, working conditions, and stressed equipment with grace and determination. Congratulations to them on prevailing.
I want these words to make them a little less invisible to those who can appreciate that being invisible to the public means you're doing it right. Plant staff, we salute you and appreciate you.
– Jim Bogan 
---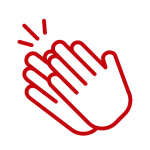 Dan Volk
I am so grateful for all of the support and technical knowledge Dan shares with me! He always slows down to teach me, not just explain to me, what is being done, why, and what to consider going forward. He is one of my primary sources for so many things and I really appreciate him!
– Christine Johnston
---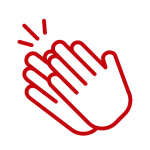 Grounds
"I want to express my great appreciation your grounds staff for the maintenance of the landscaping outside the Extension Building on Lake Street. I appreciate the flowers and other landscaping every day, and I know as someone who grew up on a farm (and continues to be involved in agriculture) that this takes both effort and commitment. Thanks!"
– Bill Oemichen
---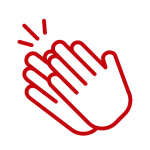 Don Falkos and the Lock shop Team
"I credit Don, your lock shop team, and our admin assistant (who did most of the key issuing) with the success of this whole project and transition."
– Barry Crook, College of Engineering
---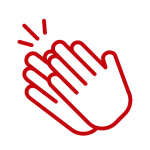 Crew 344
Shoutout to Crew 344 for a fantastic job on work performed at H C White Hall!
"Thank you so much for your help with this project and your team's time and effort."
– Stuart Henn
---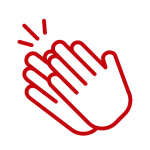 Luis Del Angel
Thanks for going above and beyond to Luis Del Angel from Alma's crew for going out of their way get a room ready for class. Great job Luis!
"Luis has helped us keep our building in order several times and I am delighted with the customer service."
---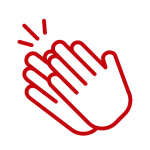 Brad Schenkel and his team
Thank you to Brad Schenkel and his team for the wonderful job on set-up and take-down for the June 6th event at the HSLC Atrium. It's people like you that make a difference, and you are appreciated.
---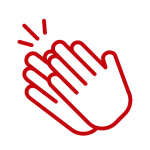 Eric Luedeman and Steve Dumas
WOW! Huge thanks to Eric Luedeman and Steve Dumas for the plumbing work they did at the Nicholas Recreation Center.
"On behalf of the Rec Well Team and our thousands of users, THANK YOU!"
– Aaron Hobson
---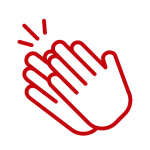 Todd Yaroch
Many thanks to Todd for scrubbing and waxing the room at Goodnight Hall to get it ready for the new furniture!
"Thank you so much for your team's help on this room. It looks great!"
– Michael Block
---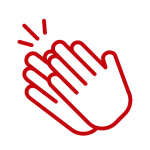 Craig Mlsna, Jim Edgington, Marty Scharrer and Jared Martin
"Your moving crew is amazing. They are courteous, flexible and fun to work with". Congrats to Campus Services Movers Craig Mlsna, Jim Edgington, Marty Scharrer and Jared Martin on a job well done.
– Stephanie Bartley, Director of Biological Sciences Research
---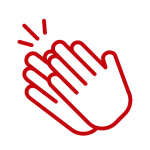 Team who worked on the Pyle Center's new
International Services space
These individuals all worked to make a vision come to life on the Pyle Center's new
International Services space: Kirstin Selchow, Jacqueline Chesson, Aaron Agnew, Paul Phommasack, Kyle Kittleson, Ryan Schmelzer, Andrew Niedermeier, Jamie Kruger, Timothy Kiley, Justin Olson, Michael Klade, Lawrence Strock, Dale Benoy, Dominic Desano, Michael Heelein, Thomas Brown Jr., Nathan Mishacoff, Nicholas Draeger, Michael Tracy, Malik Mitchell, Jeffrey Gray, Brian Meyer, Daniel Hansen, Chad Allen, Jason Zenz, Clint Abramczak, James Krause, Christopher Ploessl, Donald Ties, Michael McCaffery, Jon Lourigan, Cindy Mrozenski, Terry Hoffman and David Pitzner.
"One recent visitor to the Pyle Center commented that the new International Services space is a wonderful example of 'how intentional space design can positively contribute to community building and inclusivity.' …A shining example of collaborative planning, design, and execution that recreated suite 130 as a new home for UW–Madison's International Services."
– Frances Vavrus, Ph.D. Vice Provost and Dean, International Division  
---
In case you missed it:
---
Send a shout-out of your own: recognize FP&M coworkers in the moment by filling out a quick form.
Extra credit: add a photo.