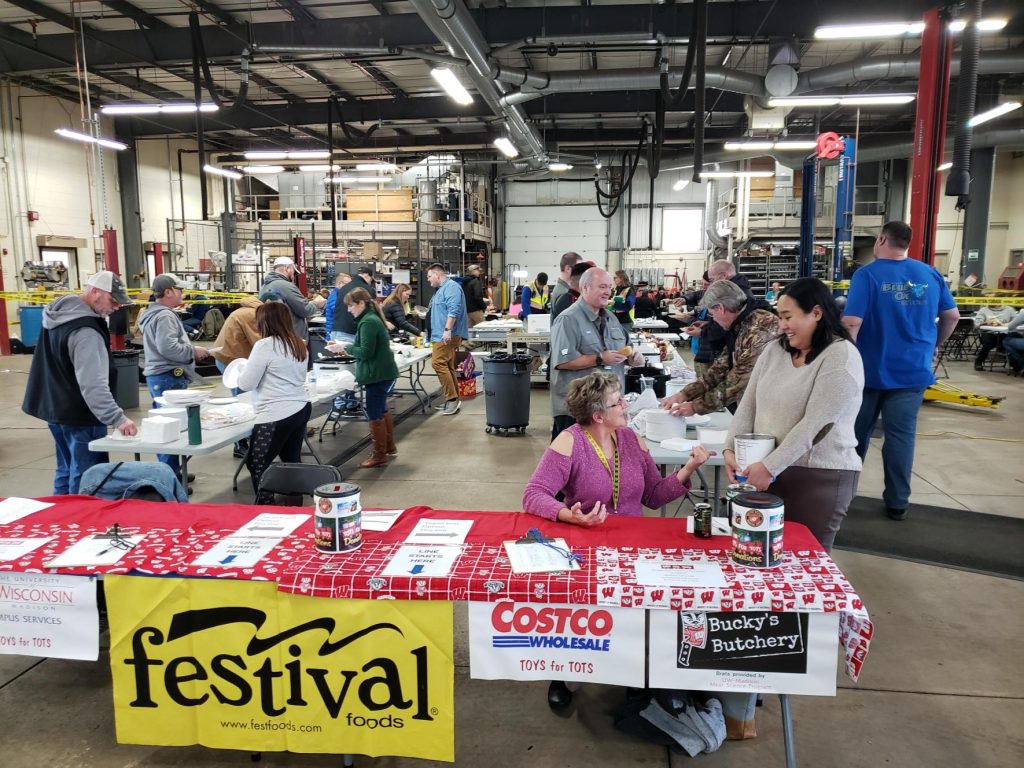 Thank you to all those that attended the Brats for Tots event!
In total there were 232 attendees, with donations adding up to $2,400. These generous donations will be provided to the Marine Corps Reserve Toys for Tots. Also, a big thank you to all the community partners that helped make this event possible.
Be on the lookout for auction items at 45 N. Charter from Nov. 13 through Nov. 30. Proceeds from the auction will be donated to Toys for Tots.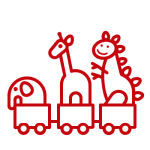 The Toys for Tots fundraiser is an FP&M tradition whose charitable efforts benefit the local Toys For Tots Foundation, a not-for-profit public charity that collects toys for children in the community.
Toy and monetary donations for Toys for Tots are accepted through Dec. 6! Toy collection bins are available where most FP&M employees work: 45 N Charter, 30 N Mills, 21 N Park, 30 and 333 E Campus Mall, and WARF.
See specific locations for toy and monetary donations in the Toys for Tots article.
---
Please join us in thanking Carrie Ensrud, Pat Fargen, Terry Hoffman, Perry Jones, Brent Skaggs, Tim Netzloff and Emma DeGan for volunteering their time and efforts to plan and coordinate the Toy Drive and the Brats for Tots event so the FP&M tradition can continue!