See shout-outs and kudos to those who received a quick "thank-you" recently.
---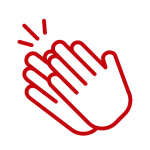 FP&M Benefits Staff
Shout-out to Mike Loggie and Kong Thao for all of their hard work during open enrollment. They worked double shifts numerous days to accommodate all of our staff. Thank you! And thank you to Emma DeGan for pitching in to help!
– Rebecca Rohde
---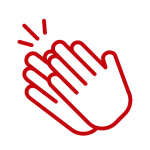 Bob Ebert
Thanks Bob, you did fantastic work repairing and painting our office in WIMR I!
– Karl Vigen
---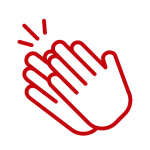 EH&S
A shout out to everyone who was involved in preparing the toxins manuals, which must have taken a significant amount of effort. These detailed informative manuals are an excellent resource for PIs, students, staff, and IBC or grant reviewers alike.
I downloaded the documents relevant to my lab and saved them alongside other important lab information that employees need to review before working in the lab. Thanks for putting these together.
– Sabine Pellett
---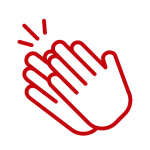 Kathy Retz, Brad Bauman, Lisa Achenbach, Kylie Otto, Dione Tyler
Thanks to members of the Finance Team for volunteering to help with the FP&M Apparel booth at the All Staff Event. It was incredibly popular, and they were so helpful to a huge crowd!
– Lori Wilson
---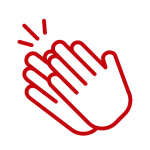 Andrew Brunner, Allison Bua-Demus and Jake Stottler
Thanks to Andrew Brunner, Allison Bua-Demus and Jake Stottler for all of their help before, during and after the All Staff Event. Without you, we wouldn't have video, a headshot booth, signage or many other important details. Thanks for the early morning and all of your great work!
– Lori Wilson
---
In case you missed it:
---
Send a shout-out of your own: recognize FP&M coworkers in the moment by filling out a quick form.
Extra credit: add a photo.