EMS, our space reservation system, now available for OAVC and FP&D at 21 N Park Street
The Event Management System (EMS) is now available for Office of the AVC and Facility Planning & Delivery staff to view and reserve work and meeting spaces at 21 N Park Street.
What spaces are included?
You can view and book FP&M and flexible (open to all occupants of the building)  work and meeting spaces that are in the FP&M suite on the north side of the sixth floor. More spaces will become available as we work out physical access to other parts of the building.
Who else can reserve these spaces?
For now, sixth floor north spaces can only be reserved by FP&M OAVC and FP&D employees, as well as International Faculty and Staff Services (IFSS) staff. More people will be able to reserve these spaces as we work out physical access for other FP&M staff and other units at 21 N. Park.
Does someone need to approve my reservations?
No. All the rooms available in this initial launch are self-serve. If a room is available, you can book it. You will receive an automatic confirmation email acknowledging your reservation.
Are all spaces fully set up?
No, but if you can see a room in EMS, it means it is functional and ready for use. Current room information is in EMS. See Reserving a Workspace or Room in the EMS for how to view room details. Additional features and technology will be added to some rooms over time. 
Tips:
Each space that is available for you to reserve will have an FP&M or UW logo on the sign. To check the space's availability, go to go.wisc.edu/reserve-space or scan the QR code on the sign.

Remember to

cancel

your reservation if you no longer need it

Keep these shared spaces

clean

and clutter free. Please wipe work surfaces when you check in and out, and make sure you remove all of your belongings.

If you need assistance, please contact Molly Lenz. 
Thank you for remaining flexible as our work models, spaces and technology evolves! 
The Relocation Team
---
Signage, construction and furniture updates
Physical Plant staff continues to install updated signage throughout the building. Directory and elevator signage is complete. Room name/number signage is in progress and being completed one area at a time. Division signage is currently being designed and coordinated. Division signage will be a window film, so it's easily visible from the hallway, whether the office is occupied or not.
Minor construction work continues to take place on the fifth and sixth floors with all work expected to be complete by the end of March.  We apologize in advance for any disruption as there may be some additional noise and traffic. There may also be some periods where the large freight elevator (East Campus Mall side) is reserved for the construction team.  Please avoid any areas that are taped off or enclosed to control dust.
Some conference and huddle room chairs were delivered late last year. (Please keep these chairs where they are.) Additional tables and chairs are expected to be delivered mid- to late January for the following rooms.
Please clear out the following rooms by Friday, January 7, in preparation for new arrivals:
Sixth floor: 6100U, 6102a, 6114, 6165, 6200R, 6206, 6210, 6214, 6238, 6315, 6405, 6421, 6413, 6416, 6426, 6437, 6440, 6459.
Seventh floor: 7306, 7328, 7331.
If you have questions, please reach out to your DMC or submit it online.
---
Locker and cubby assignments distributed
OAVC and FP&D locker and cubby assignments were sent by Jesse Luckey Winters December 9. If you did not receive your assignment, please fill out this form. Banks of lockers and floor plans have labels on the sides, and you can also check out the numbered floor plan.
---
What can I expect when moving to 21 North Park?
A new building means we all have lots to explore. Your DMC will reach out to you about unpacking, but to help you find your way, here are some details about 21 North Park.
Please note that some projects are still ongoing at the new building that may affect your work. From new furniture being moved in to new reservation systems, 21 North Park is still progressing. 
Additionally, many of our shared collaborative spaces and amenities are available to all building occupants, not just FP&M. As 21 North Park coordination groups work on how we work together, please feel free to ask your DMC if you aren't sure.
Please check out the items below, and if you have a question, please feel free to reach out to your DMC.
Thank you for your cooperation!
Who is in the building?
Residents
Here are the organizations located at 21 North Park:
5th floor  

Office of Human Resources

Division of Business Services

6th floor 

FP&M:

Office of the Associate Vice Chancellor 

Administration, Budget and Finance, Communications and Marketing

Office of Sustainability

Facility Planning & Delivery

Capital Planning

Project Design & Delivery

Campus Planning

Space Management Office

International Faculty and Staff Services

Research & Sponsored Programs

7th floor

FP&M:

Environment, Health & Safety

Division of Continuing Studies
You can find out more about where each is located by looking at the floor plans.
How do I get to work?
Parking
The closest parking to the new location is Lot 29, located on floors 1-4 of 21 North Park. If you need to apply for parking in this (or any other ramp or lot), check out the Transportation Services permit types and information page.
Biking
Bike racks are located near 21 North Park, and (paid) bike cages are located in lot 29. If your commute is changing, you can ask for a custom route plan from the Commuter Solutions Team. Showers are located on floors 5 and 7. Floors 5, 6 and 7 all have restrooms and wellness rooms. If you don't have a locker or cubby yet, request one using the Ask A Question form.
Access – Updated
The building is open to all from 7 am to 5 pm, Monday through Friday. However, you will need your Wiscard to access the building after hours and to enter your suite at any time. Your Wiscard will not provide you entry to non-FP&M suites. Please note that the Office of Sustainability is accessed via key, not Wiscard. If you or your staff needs access to the sixth floor suites, please send a list of employees and the suites they need to access to janine.glaeser@wisc.edu.
Where do I put empty carts and boxes? –

New
Put any empty moving carts in the main hallway of sixth floor. C. Coakley (moving service) will pick up whatever carts are in the hallway Friday. Please flatten any boxes and stack them in room 6173. They'll be reused for upcoming moves.
What will the space look like?
Ongoing work
Improvements are continuing in the building, so minor construction projects and furniture installations are still ongoing at 21 North Park. Here are some of the projects that will be completed:
new furniture for collaborative areas, hoteling, and meeting spaces

new AV technology in most meeting spaces

minor remodeling and repairs

improved wellness rooms on 6th and 7th floors

implementation of Event Management System (EMS) for workspace scheduling

more engagement with Destree architects and building occupants to develop a long-term plan for 21 N. Park
Please avoid areas that are partitioned off and do not disturb furniture that is wrapped and/or tagged. 
Storage – Updated
If you requested a locker and/or cubby, you have been assigned a space and key(s). You can find your key in the mailbox (see Mail section below). If you have questions, please ask Molly Lenz. If you did not request a locker and/or cubby and determine you want one, please ask your supervisor to reach out to your DMC. Lockers and cubbies are for staff who do not have an assigned workspace; if you have an assigned workspace, please store your belongings there.
Available space
Your DMC will reach out to you about unpacking.
The workspace reservation system is still in progress, scheduled to be ready early 2022. In the meantime, unassigned workspaces are first-come, first-serve. Currently, the demand for on-campus space has been low enough that there has been plenty of space. 
To find available workspaces, please look for unassigned areas on the sixth floor map. 
To find collaborative spaces, look at the first, fifth, sixth and seventh amenities floor plans.
Please note that each workspace and collaborative space will have a different level of resources and technology. 
How do I get technical support?
AIMS – Updated
If you have an assigned workspace or want to test a hoteling space with your equipment, please plan to visit 21 North Park this week (December 6-10).
AIMS staff will be checking in at 21 North Park everyday, December 6-10. They will be continuing to set up flex workspaces with technology and checking to see if anyone needs assistance. If you need help this week, please contact the following AIMS staff members via Teams:
Ryan Perkins ("RYAN C PERKINS" on Teams) – mornings
Matt Selck ("MATTHEW J SELCK" on Teams)  – afternoons
Staff with assigned space should set up their existing computer hardware (including monitors, docking station, keyboard, mouse) in their assigned space. Directors can authorize additional equipment, but they will be charged a one-time fee for the purchase of the equipment, as well as the annual support charge that is billed later. If staff in an assigned space receives additional equipment as they move in, their department will be charged for that equipment.
Equipment in hoteling, flex or shared spaces are being installed by AIMS and is for all users.
After this week, please batch other requests for AIMS by sending them to your DMC. However, (after this week) if  your issue is preventing you from working, please contact AIMS directly at 608-265-6900 or by submitting a request online.
Printers
The two large printers from the 4th floor of 30 North Mills are installed and operational on the sixth floor of 21 North Park:
FPM-CPY-080 is in Room 6102.

FPM-CPY-081 is in Room 6173.
Additional printers will be added as available. If you already have the two printers listed above installed, you should be able to continue to print to them. If you are having issues adding a printer, please call the AIMS HelpDesk at 608-265-6900 for assistance.There is a known issue with a new Windows update that prevents users from adding printers. (They can remote into your device and fix it quickly.) 
How do I receive visitors? –

New
Currently, the FP&M suites on 6th floor are accessible via Wiscard access only. If you have a visitor coming to 21 North Park, please plan to meet them outside of the suites. Easy to find areas are:
In the first floor lobby near the elevators (accessible via the parking garage during business hours).
Outside Suite 6101 (where Molly's desk is) by the west elevators.
In the middle of the stairwell to the seventh floor on sixth floor.
Please note if you are expecting a visitor outside of business hours when the building is open (7 am-5 pm), they cannot access the sixth floor at all. You will need to meet them outside of the building.
How do I receive mail?
Mail delivery – Updated
Intracampus and USPS mail will be delivered to a central office in 21 North Park and organized by floor and department. Hanging folders in the top drawer of a lateral file cabinet will serve as "mailboxes" for all employees except the Office of Sustainability, which is still in progress. The lateral file cabinet is directly east of the reception desk in 6101, just outside room 6102.
Forwarding mail and updating addresses – Updated
Campus Services is working on forwarding mail to 21 North Park. In the meantime, Molly Lenz and Pam Zander will get any orphaned mail at 30 North Mills for FP&D and OAVC. 
The Office of Space Management is working with FP&M Human Resources to update your campus/HRS directory listing. No other action is needed for this at this time.
To update your Shop@UW mailing address, please follow these instructions. (Thanks to Ann Larson for providing!)
Office of Sustainability employees, please stay tuned for more details.
What amenities are there?
Break rooms and kitchens
Each floor has a kitchen with sink, and some floors have additional break rooms with refrigerators and/or coffeemakers. A lunchroom with a sink, vending machines and lots of windows is on the northeast side of the sixth floor. 
To find these spaces, look for the green spaces labeled "3" on the fifth, sixth and seventh amenities floor plans. 
Wellness rooms
There are wellness rooms on the sixth and seventh floors. These rooms are available for private conversations, breastfeeding, administering medication, meditation or other needs. They are similar to the wellness room on the fourth floor of 30 North Mills, but they are larger and will feature upgraded furniture and lockers when complete. Currently, both rooms are not finished but available on a first-come, first-serve basis. 
The wellness rooms are marked with yellow spaces labeled "5" on the sixth and seventh amenities floor plans.
Showers
Shower rooms are available on the fifth and seventh floors to all 21 North Park occupants; look for the purple spaces labeled "6" on the fifth and seventh amenities floor plans.
How does cleaning, trash and recycling work?
The Custodial Services crew who works in 21 North Park will be on-site approximately 4 am to noon. 
Individual workspace (offices, workstations, cubicles) trash and recycling are picked up 1 time per week. This is true for assigned workspaces, hoteling spots or dropdown zones. Common areas, such as public corridors, workrooms, conference rooms and restrooms have trash and recycling collected daily. Food waste, wrappers and anything that may be smelly should be taken to common areas. 
Staff should wipe in when arriving at and out before exiting hoteling spaces. Cleaning supplies will be available in the suite, and details will be provided soon.
Please note Custodial Services does not provide supplies (soap, paper towels, etc.) to break rooms or kitchens. 
What's next?
Etiquette
The new building includes open and shared spaces, as well as non-FP&M employees (some of whom share suites with us). Please operate accordingly. If you'd like to review the previous FP&M workspace guidelines, they have some great reminders while we figure out details together.
Moving forward
Just as the space at 21 North Park is still evolving, so are the ways we work. Please watch the Relocation Hub and your inbox for updates on how things will work. Additionally, 21 North Park coordination groups that include members from FP&M are already working on intrabuilding rules, best practices and improvements. Thank you for your patience as we all learn a new building and new landscape of work together.
Building manager – New
21 North Park's building is Matthew Hanson. However, during this transition time, please send building questions to Brent Lloyd at brent.lloyd@wisc.edu.
What if I still have questions? –

New
Please reach out to your DMC with questions or feel free to ask a question online.
---
Updates on the move to 21 North Park
With the upcoming moves on December 1-3, everything must be packed and ready to move by 4:00 p.m. on Tuesday, November 30. Next week is Thanksgiving week, so please account for that in your final packing plans between now and December.
More moving carts arriving to 30 North Mills 4th floor today Monday, November 15
Any empty carts on 4th floor are for the following:
Staff office/workstation packing if they have an assigned space at 21 N Park and they are not done packing (scenario 1 below).
Other shared files, supplies, and materials that are not already packed (scenario 2 below).
Please do not put packed boxes on the moving carts. The movers will pick up packed boxes and move them.
Labeling items to move
Many items are already labeled to move thanks to Pam, Molly, Janine, and others. Please label remaining items to be packed as follows:
Use one of the color-coded adhesive moving labels provided to identify which items are moving and where they are going.
The moving labels have three boxes labeled: Floor, Room, and Piece.

The only box you are required to fill in is the Room box.

The Piece box is optional and can be used to identify a specific location for an item within a room.

Completing this section of the label is especially useful for rows of file cabinets, computers, etc.
If you complete the Piece section of the label to identify the placement of items, use Post-It notes to identify the proper location at the destination.

Place the labels on clean, oil-free surfaces, such as the backs or legs of chairs rather than the arms.
Label the side of boxes rather than the top.

The moving crew will stack the boxes when they are moved, covering any labels applied to the tops of the boxes.

You only need one moving label on the side of each moving cart.

You do not need to label everything on the cart.
Move day logistics
We ask that staff stay out of the way of the movers on December 1-3. That means:
Only Space Management move coordinators and DMCs should be on the 4th floor of 30 N Mills and the 6th floor of 21 N Park December 1-2.*

Please work remotely on these days, if possible.

Staff should be able to start unpacking at 21 N Park on Friday, December 3rd.

We will discuss prrmove unpacking that can happen before December 3rd with specific DMCs as needed
*If you are attending the in-person AssetWorks training in the Lake Room on December 2nd and 3rd, please remain in the Lake Room as much as possible to keep the rest of the floor clear for moving.
Computer set ups at 21 N Park
AIMS and DoIT staff will help set up computers for staff in assigned spaces starting December 2-3.
Note they will not be there on the first day of the move, December 1.
We will have a few unassigned workstations/offices set up with dual monitors and docking stations by December 3.

More will be set up in the following weeks
New floor plans available
New overviews of the 6th floor of 21 North Park are now posted. You can see assigned and unassigned spaces. Please note that workspaces will evolve and improve over the next few months.
---

Lakeshore Nature floor plans online
As the third floor's residents evolve, it can be hard to keep track of who is where. New floor plans are available online to help you navigate the changes:
---
I'm on campus. Where can I work?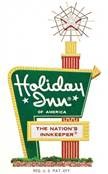 Although Lakeshore Nature Preserve's office space is available during construction, the third floor will look different soon. Moving, consolidation and construction may mean you'll be looking for a different spot to work when you are on campus.
Thanks to the purging, packing and consolidating of our colleagues, there are many additional workspaces available for on campus work. On the fourth floor of 30 East Campus Mall, you'll find a variety of workspaces available. In addition to the regularly reserved conference rooms, there are workspaces available throughout the floor.
While the workspace reservation system is in the works, there is not a formal way to reserve a workspace. Instead, when you arrive on campus, you can sit in any of the unoccupied workstations. During this transition time, the workspaces' setup vary. Some have a dock and two monitors, while others are more suited for a quick check of email. So far, there have been many more workstations available than needed, so you should be able to find a space that suits your needs.
You can check out all of the available spaces on the hoteling map, but because the move is dynamic, make sure you also look for the Holiday Inn signage when you arrive!
---
September 20 Update:
Are you curious about where some of your colleagues will be after they move? A sneak peek of the floorplans for 21 North Park is available. You can check out the sixth floor, where other FP&D units will be, as well as the other two floors FP&M will occupy. Read the post between packing and purging.
---
August 26 Update:
Lakeshore Nature Preserve employees,
With the packing up your workspace underway, we wanted to update you on the FP&M relocations and what you can expect next.
First, thank you for your cooperation in the first steps of this complicated process. The series of moves we are undertaking will require patience and flexibility across the division, and we recognize that in a time of a great deal of change for FP&M, the university, and each of us, adjusting to different work situations can be stressful.
Due to the interconnected nature of these moves, each step's schedule is dynamic. With that in mind, we will keep you informed on overall progress, what's next for your unit, and steps we'll be asking you to take. We'll also be reaching out with opportunities to hear more and provide your feedback. In the meantime, here are a few updates:
What's next?
As the relocation project is evolving, we are still working out details for your group and will provide an update next week, but for now, please continue to work in your current workspace and modality.  (As a reminder, Remote Work Agreements are due August 31.)
If you have questions about packing and purging, please reach out to your move coordinator, Rhonda James.
As you can tell, the schedule remains fluid and is affected by many factors. We plan to share regular updates with you and will give you as much notice as possible when action is required. You can also check the FP&M Relocation Hub for news and resources.
Thank you,
Brent Lloyd
Director, Space Management Office
Department Move Coordinator