Circumstances change quickly these days. This is the time when the employees at FP&M shine. Here are some shout-outs and kudos to those who have been going above and beyond.
---

OBS Team
Shout-out to Office of Biological Safety team members for working with our UW-Madison researchers and Institutional Biosafety Committee to help safely launch important new research on COVID-19 and the SARS-CoV-2 virus!
– Andrea Ladd

---

Matt Harman, Shaun Frey
Thank you to Matt Harman and Shaun Frey for supporting Transportation Services construction related projects during the campus closures! From asphalt repairs and concrete curbs, their ability to administratively support us has been helpful!
---

HR Team
Shout out to the FP&M human resources team. You are doing so much for us right now and I couldn't thank you enough. Between the ever-changing news from campus and the complex benefits/payroll/furlough regulations to decode, you're here for us. Thanks for helping all the employees with their questions, both before and after COVID-19 changed everything for everyone.
---

Kate Moran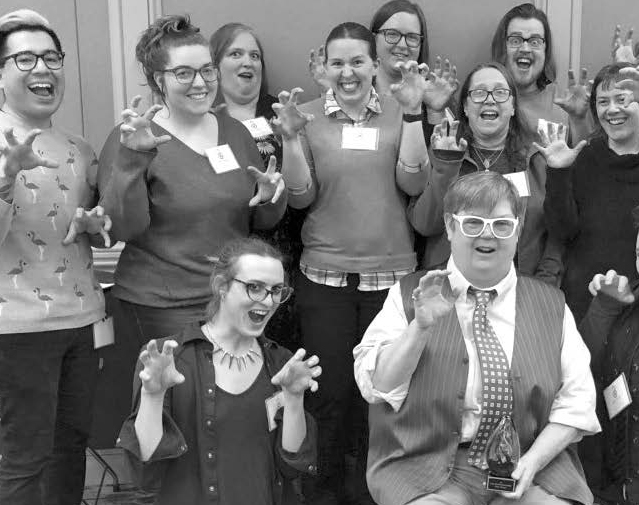 Shout out to Kate Moran, who recently received a state-wide award from Access To Independence as a Relentless Badger for disability advocacy. Kate is a SAFEwalk Coordinator in Transportation Services.
– Dar Ward
Learn more about this award, as well as Access to Independence in this letter.
---

Eddie Kieler
Shout-out to Eddie Kieler (Facilities Specialist) for arranging work orders to provide facility modifications at Bascom Hall which will help facilitate the safe return to campus.
– Maddie Wojciuk
---
SEND MORE SHOUT OUTS!
Are there employees from your unit that have not been recognized? Send a shout-out of your own! Submit it (with photo or video message, if available) to be featured on Inside FP&M and in an upcoming Employee Newsletter.