Circumstances change quickly these days. This is the time when the employees at FP&M shine. Here are some shout-outs and kudos to those who have been going above and beyond.
---

Kathy Krasny
Kathy Krasny, a Biosafety professional in Environment Health & Safety has been assisting biological research labs in navigating the Chemistry Building sprinkler project. This is a complex project and she has been able to provide timely information, recommendations and solutions needed to various stakeholders involved in the work.
Great customer service, Kathy! Thank you for the work that you do.
– Stephanie G. Kutz

---

Michael Schafer and Grounds team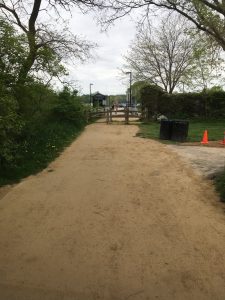 Shout-out to Michael Schafer and his team at Grounds for leveling path at entrance to Picnic Point and filling the low spots before the Memorial Day weekend. Visitors love it!
– Lakeshore Nature Preserve team
---

Physical Plant Locksmiths
The Physical Plant Locksmiths for making sure we have access when everything is locked up and at the same time converting so many key sets into the key watcher and showing FP&M staff how to use it so they can grab keys quickly when they need them.
– Tim Croy
---

FP&M Wellness Committee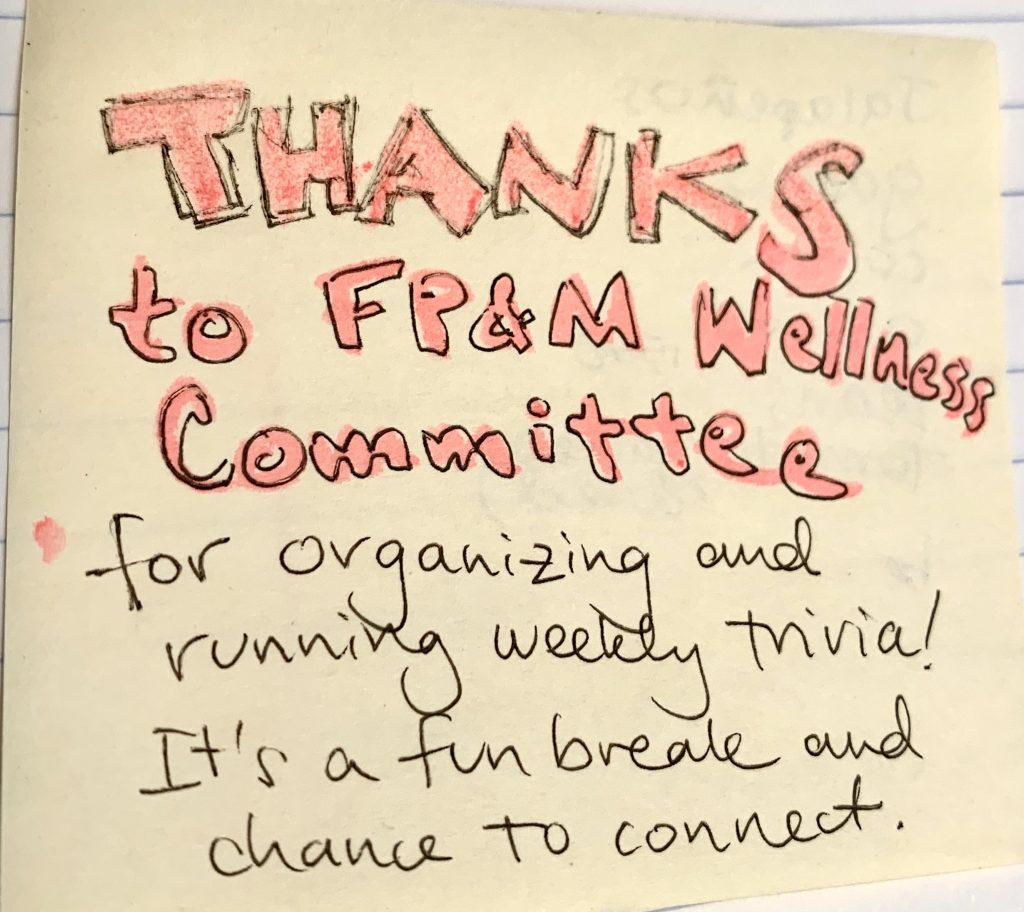 Shout-out to the FP&M Wellness Committee for organizing and running the twice weekly trivia game! It's a fun break and a nice chance to connect.
– Carolyn Wolff
---

Mark Schreier
Shout out to MARK SCHREIER, FP&M Electrician, working tirelessly on WARF eleventh floor wired connections for offices and cubicles. He has exhibited safety mindset, helpfulness, and has been a friendly face while working the job. Thank you.
– Tim Kozina
---
SEND MORE SHOUT OUTS!
Are there employees from your unit that have not been recognized? Send a shout-out of your own! Submit it (with photo or video message, if available) to be featured on Inside FP&M and in an upcoming Employee Newsletter.