Updated on 10/11/22
Toy Drive to take place as usual; Brats for Tots cancelled for 2022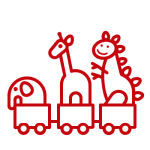 Due to unforeseen circumstances the Brats for Tots event will not take place this year. Thank you to all of the volunteers who have expressed their interest in supporting the event. The annual Toy Drive in support of Toys for Tots will continue as usual during the winter holiday season in 2022. There are still many ways to help.
Support the tradition
You can still support Toys for Tots!
Those who wish to participate can help with the FP&M Toy Drive in support of the Toys for Tots nonprofit organization in any of the following ways: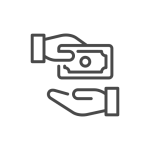 Donate items for the silent auction: see below!
Donate funds: the committee will purchase new toys for donation to Toys for Tots. Cash donations will be accepted at 30 N Mills, 4th floor — see Melissa McGaw or Dan Stanford, and at 21 N Park, 7th floor — see Carrie Ensrud.
Bring a brand new toy(s) to work from November 7 through December 7, 2022. Drop-off locations will be announced soon in your FP&M Employee Newsletter.
Bid on online auction items. Stay tuned for more.
Now accepting items for silent auction
Do you have items to donate for an online auction in support of the fundraiser? Please contact Carrie Ensrud (carrie.ensrud@wisc.edu) or Melissa McGaw (melissa.mcgaw@wisc.edu). These items are needed as soon as possible.
---
Thank you for your support and interest in the continued success of this fun activity for a good cause! Stay tuned for more details and locations for the toy drive and other fundraising activities in the FP&M Employee Newsletter.
What is Toys for Tots?

How did collecting a few toys at the winter holidays become a fun and competitive fundraiser at FP&M? It's all part of a popular tradition led by Bruce Skaggs from FP&M Physical Plant. Bruce organized the Toy Drives and other activities in prior years such as Brats for Tots for the Physical Plant department. Later, the fundraising efforts grew and more employees across FP&M participated. Learn about how this charitable effort got started.
After a legacy of toys and cheer, the torch was passed to volunteer coordinators Carrie Ensrud and Melissa McGaw who have graciously stepped up to spearhead the Toys for Tots starting in 2021.
Better together
Now they need your help to make sure Toys for Tots can be successful in 2022! Please contact Carrie (carrie.ensrud@wisc.edu) or Melissa (melissa.mcgaw@wisc.edu) if you have items that you would like to donate for the silent auction in support Toys for Tots.