See shout-outs and kudos for those who have been going above and beyond.
---

Window Washing Crew
Shout-out to Brad Schenkel and the Window Washing Crew for dropping everything to move 16 acoustical panels from the 1st floor to 4th floor at 30 N Mills.
– Rob Shively
---

Finishing Trades, Electricians, Campus Services, Rick Bergemann
Shout-out to the employees who assisted with desk reconfiguration, rug cleaning, electrical work, and furniture moves for the Chancellor's office so that it was ready in time for Chancellor Mnookin's first day of work as the new Chancellor of UW-Madison! Painter James Edgington (Finishing Trades); Timothy Kiley and Justin Olson (Electricians); Craig Mlsna, Martin Scharrer, Jose Torres Martinez, Paul Becker, Mohammed El Hannaty, Victor Lombardo (Campus Services), and Rick Bergemann (Vocational Facilities Specialist). Thanks to Rick Bergemann for assessing the space ahead of time to determine any electrical fixes and touch-ups needed as a result of the furniture moves and ensuring that all of the necessary work was completed in time.
Thanks to everyone for getting this done and all the work at Olin House as well! Good job!
– Cindy Torstveit, Associate Vice Chancellor, FP&M
---

Mark Herman and Shawn Anglemyer
A big thank you goes out to Maintenance Mechanics Mark Herman and Shawn Anglemyer for their outstanding work on campus. Over the last few weeks, Shawn and Mark have gone above and beyond what is expected of them all with a positive attitude. They are great team players and come to work willing to put in the extra effort to keep our campus running smoothly. Shawn and Mark are a pleasure to work with and their hard work does not go unnoticed!
– Physical Plant
---

Sandie Bohne
Our customer from the School of Vet Medicine sent thanks to Sandie Bohne. He said she is a pleasure to work with and is very good at responding to requests and questions on the custodial work at the Hanson building.
– Physical Plant
---

Steve Heitz, Alma Lara and Crew
Kudos to Steve Heitz, Alma Lara and their crew for cleaning the upholstery on chairs at the Law School. The customer said she could not believe how well the stains came out and wished she had contacted us sooner.
– Physical Plant
---

Jason Rieger
Staff at Stores gave kudos to Heat & Frost Insulator Lead, Jason Rieger:
He is helpful with Stores and the insulation orders that he has to track between us and Fitchburg. He always communicates well with us, so we can easily track what is coming and going, and he quickly picks up his orders and/or communicates with us to aid in our processes. In addition, I was impressed in a conversation with him, how well he knew his "numbers." Jason stated how many jobs they currently have open, currently work on, averages, etc. Definitely a sign he cares and is engaged in his tasks as well as the department's success.
– Physical Plant
---

Ross Berge, Craig Mlsna, Jim Edgington
Thank you to Ross Berge, Craig Mlsna and Jim Edgington for coordinating and moving furniture at the Law School on short notice so that the customer could receive a delivery the next day.
– Physical Plant
---

Marty Scharrer, Jim Edgington, Craig Mlsna
Thank you to Craig Mlsna, Jim Edgington, and Marty Scharrer for removing a desk and moving furniture around at Ingraham Hall. The customer was very happy and said the work was nicely done.
– Physical Plant
---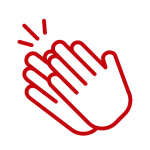 Is there someone that deserves a kind word or quick thank-you? Recognize an FP&M employee by sending them a shout-out to be featured on Inside FP&M and in the FP&M Employee Newsletter.
---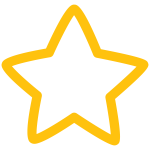 Want to keep the recognition going? You can nominate an individual or team year-round for an Employee Recognition Award! An award nomination is a great way to highlight FP&M employees' contributions, accomplishments, and service to a unit or department over time.
Any employee can nominate a person or team. This can be from supervisors, staff, or the campus community; to others — either within your department or outside of it!
---
Employee recognition is part of our culture. Learn more on the FP&M Employee Recognition team page and how to get involved directly with the committee.