See shout-outs and kudos to those who received a quick thank-you recently.
---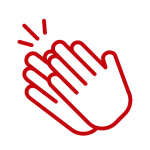 LaCreacia Thompson, David (DJ) Johnson, Rosa Ring, Janel Brannigan, John Anderson, Tony Hansbro
A big thank you to all of the wonderful people that work in Transportation Services. You are always so friendly and helpful! No matter what the situation is my issue is handled with professionalism, courtesy and kindness. I love your can do attitude and doing your best to solve any issue that arises.
You provide such excellent customer service! There is always a smile on everyone's face and it is a pleasure working with you! While I know there are so many others that work behind the scene and help with this excellent service the people that I work with closely with are LaCreacia Thompson, David (DJ) Johnson, Rosa Ring, Janel Brannigan, John Anderson, and Tony Hansbro to name just a few. You are all the best and make my job a lot easier.
– Lisa Collins
---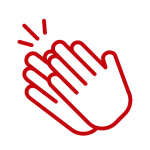 Anne Bogan, Lauren Hawley, Gabe Mendez, Tanara Teal-Tate and Sue Thalacker
THANK YOU to the Staff Retreat committee members, Anne Bogan, Lauren Hawley and Sue Thalacker for your tremendous amount of hard work in creating a wonderful all-day retreat! And thank you to Leadership, Gabe Mendez and Tanara Teal-Tate for ensuring the entire staff (over 200 of us) were altogether in the beautiful Tripp Commons room.
– Rosa Ring
---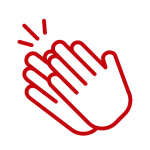 FP&M Recognition Team
Shout out to the FP&M Recognition Team for their work on the Employee Recognition Awards. We have another stellar ceremony on July 25 in the works, all thanks to John Anderson, Karen Demick, Lauren Hawley, Chad Hellenbrand, Donovan Kron, Johnny Lohrentz, Louise Meske and Alex Steinert. Way to go!
– Lori Wilson
---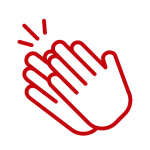 Aaron Abraha, Logan Strander and Tony Bradley
Huge shout out to Aaron, Logan and Tony for helping customers and routing traffic at the Children's Hospital Parking Garage while the parking equipment was being replaced. It took some long days in the field, and countless encounters with anxious individuals, but they handled it with grace and contributed a lot to the success of the project. Well done!
– Isaac J Knoflicek
---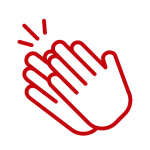 Allison Bua-Demus and Jake Stottler
Big thanks to Jake and Allison for pitching in on special projects, from planning and running video shoots to taking photos of employees to working on top secret projects, their creativity, skills and dedication have been awesome.
– Lori Wilson
---
In case you missed it:
---
Send a shout-out of your own: recognize FP&M coworkers in the moment by filling out a quick form.
Extra credit: add a photo.
---

You're Invited
We look forward to seeing you at the FP&M Employee Recognition Awards celebration on July 25, 2023.  Save the date: download a calendar appointment for the event, where you will find out the award recipients, enjoy refreshments, visit with coworkers and celebrate all of your great work:
Daytime Celebration (first shift)
  Nighttime Celebration (second and third shifts)
Thank you for telling the story of good work through the lens of your unit and shining light on your coworkers by nominating others for an award!