See shout-outs and kudos to those who received a quick "thank-you" recently.
---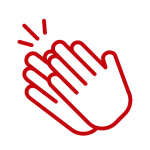 Campus Services
I want to send a shout-out to the window cleaners from Campus Services who worked at EHS during the move-in prep at the end of July. They did an amazing job and made the exterior of EHS look beautiful.
– Melissa Brooke
---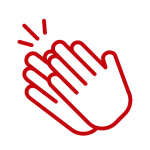 Finishing Shop
Thank you for the superb job painting and refreshing our Taylor Hall offices, Marc! Thank you also to the schedulers and Campus Services for making the logistics of moving furniture and whiteboards as painless as possible.
– Erin Wall
---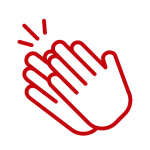 Sierra Uy
Big shout out to Sierra Uy a Financial Specialist for FP&M. She is always friendly and willing to help.
– Tony McGrath
---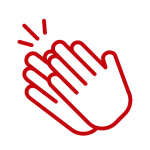 Custodial Crew 105
Crew 105, Thank you for making Vilas nice to work in again and for being awesome people! Everyone on the crew is so friendly and helpful. It's such a pleasure to see people smiling when they're working!! The building looks as great as can be and everything smells fresh and clean. I also appreciate how Melissa, your marvelous leader, communicates with me. She keeps me up-to-date on the cleaning schemes, follows-up on work order requests in a reasonable amount of time, and tells me when they found an issue and submitted a work order request. I feel like you're part of our teams!
And remember… When you clean a vacuum cleaner, you become a vacuum cleaner.
– Robin Fisher
---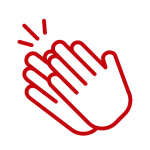 Carpenters, Sheet Metal, Plumbers, Custodial, Electrical, Jesse Winters, Physical Plant Architects & Engineers (Cindy Mrozenski, David Pitzner, Jim Kraus, Kirstin Selchow), Project Delivery (Ken Stonefish & Kris Gunderson), Rob Shively & moving crews
I am very pleased to report that the next big job is unpacking in our new spaces in East campus mall, connecting computers, orienting to the new space, and everything that comes after a big move.
We owe campus a huge thank‐you. Rob, Jesse, Cindy, Kirsten, DOIT and L&S IT, carpenters, sheet metal, plumbers, custodial, electrical, and of course, the moving crew from C. Coakley. Folks, we look forward to working with you as appropriate in the weeks ahead.
At this moment, we are oriented to beautiful spaces in 30 East Campus Mall, and 21 N Park St. that will soon welcome our research, teaching, and service.
– Alfonso Morales, Vilas Distinguished Achievement Professor, Department of Planning & Landscape Architecture
---
In case you missed it:
---
Send a shout-out of your own: recognize FP&M coworkers in the moment by filling out a quick form.
Extra credit: add a photo.