See shout-outs and kudos to those who received a quick "thank-you" recently.
---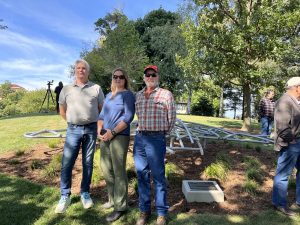 Everyone who helped with the acquisition, delivery, installation, and dedication of a sculpture by Truman Lowe
Thank you to everyone who helped with the acquisition, delivery, installation, and dedication of this sculpture done by Professor Emeritus Truman Lowe, an internationally acclaimed artist whose works are deeply rooted in Ho-Chunk heritage.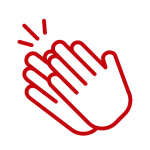 This was a true team effort which included the following FP&M employees: Aaron Williams, Daniel Einstein, Ellen Agnew, Bob Scott, Scott Fischer, Tanara Teal-Tate, Jacob (Jake) Wischmeier, Antoine (Tony) Hansbro, David [Dave] Johnson, La'Creacia Thompson , Jim Bogan, Brad Schenkel, David Berland, Mike Tracy, Jared Martin, Nick Dorsey, Steve Walls, Molly Lenz, Lexie Baslington, Nora Bergstrom, Lindsey Honeyager, and Jake Stottler, Allison Bua-Demus and Lori Wilson.
– Margaret Tennessen
---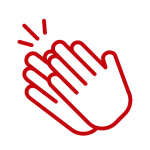 Crew at Grounds, Finishing Trades
Thanks to all the folks at Grounds and Finishing Trades who installed the new Truman Lowe sculpture, plaque and landscaping north of Van Hise. Everyone who attended the dedication program commented on how great the installation looked. Well done!
Appreciation to: Bob Phillips, Jesse Goplin, Will Dvorak, Doug Louis, Jeff Grey, Bob Bonner, Erik Larson, Todd Grethey, Sena Waterdu, Kara Henderlight, as well as their supervisors who guided the planning.
– Daniel Einstein
---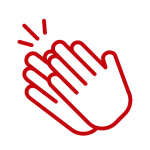 Scott Hewitt and Campus Services Lighting Crew
I want to shout out to Scott Hewitt and Campus Services Lighting Team. Your diligent work changing out hundreds of bad bulbs in GA classrooms and Auditoriums prior to Fall Semester is appreciated by the 1000's of student who study there. Thank you!
– Donovan Kron- Instructional Spaces Manager
---
Send a shout-out of your own: recognize FP&M coworkers in the moment by filling out a quick form.
Extra credit: add a photo.
---
In case you missed it: