See shout-outs and kudos to those who received a quick "thank-you" recently.
---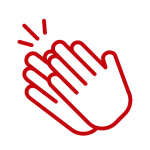 Aaron Gilmore, Andy Thurlow, Jeremy Mcintyre, Alex Estelmann
Many thanks to the UW Grounds Dept. arborist crew (Aaron, Andy, Jeremy, and Alex) for their recent work removing hazard ash trees in the Lakeshore Nature Preserve adjacent to the Picnic Point burial mounds group. Their attentiveness to avoiding ground disturbance in this sacred site while completing the work is greatly appreciated.
– Adam Gundlach
---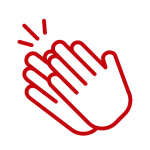 Molly Lenz
Shout Out to Molly Lenz who is unflappable, patient, kind, and friendly. She is a pleasure to work with and I am glad I get to!
 –Holly Laux O'Higgins
---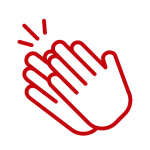 Tradespeople
Shout out to the Trades employees for their helpful participation in the roll out of the new stock check out process at stores. We much appreciate your receptiveness to the changes!
 -Stores Staff
---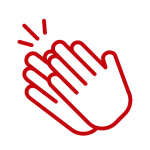 Russ Evans
I would like to give a shout-out to FRW Russ Evans from the FP&M Custodial Dept. for his hard work and direct communication while working in Vilas Hall. He has been a big help with various projects in the past month. Thank you!
 -Melissa Brooke
---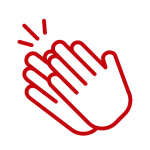 Custodial Staff
The office was cleaned as usual over the weekend with carpet cleaned on Monday. Please thank the custodial staff! You always hear about my complains but I also like to communicate my gratitude!
 -Laboratory of Infection Genomics
---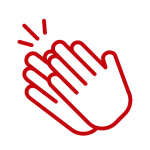 Crew 344
The folks at the Animal Science building said you did a really nice job!
---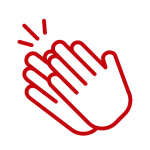 Electric shop
Henry Mall 445 is brighter because of you! The office occupants are very happy with the
updated light sensors.
---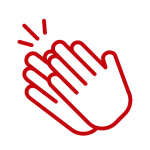 Jerry Smith, Bruce McIntosh, Phil Friend, Eric Walker, Jeremy Mangano
Thank you Jerry Smith, Bruce McIntosh and their teams for helping us out with the many issues we've had with our greenhouse fan coil units over the past 1+ year. Specifically, Phil Friend, Eric Walker, and Jeremy Mangano were instrumental in troubleshooting, responding quickly to critical problems, and coming up with a new fan motor design to overcome issues with getting original replacement parts for these aging units. Speaking on behalf of the hundreds of researchers and students who use our greenhouses, we appreciate the efforts of all the Physical Plant trades to keep our equipment running and ensure the success of the research that takes place here.
 -Walnut St. Greenhouse
---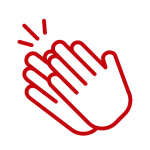 Mason from the Finishing/Carpenter Shop
Thank you for installing blinds in Ingraham Hall! Another excellent job by Mason!
---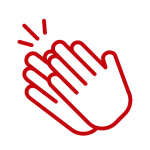 Finishing/Paint Shop
Ingraham Hall looks great! There was one wall that had a lot of holes for anchors, etc., and you can't even tell. Thank you!
---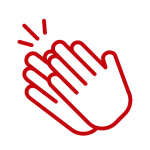 Benito Monfil and Crew 344
Thank you to floor technician Benito Mofil and Crew 344. They scrubbed and waxed the floor in room 752A and the customer says it looks wonderful!
---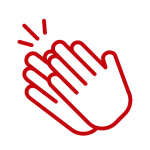 Physical Plant directors and staff
Bravo to the Physical Plant Directors and Staff for facilitating the second-floor toilet replacement in the women's bathroom in the Middleton Building. It was very much needed, and several staff members have commented on how happy they are with the change. You Rock! We have a very old building, and we are constantly putting in requests. Thank you to everyone on your team who helps keep the Middleton building standing, we appreciate you!
 -PEOPLE Program
---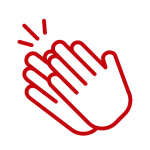 Tom Weber
A big thank you to Tom Weber! Tom repaired the mechanical wired clock at White Hall.
---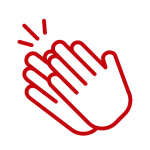 Locksmiths Josh and Dale
Thank you to Locksmiths Josh and Dale for fixing/replacing the doorknob at the Engineering Hall. Your work is really appreciated.
---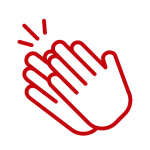 Mark Herman, Jon Hedgecock, Jeff Kalka, Mason Miles, Jeff Gray, Aaron Williams, Don Ties, Paul Schmidt
Thank you so much for your recent work to repair the water line leak here at Lathrop in time for our Dance Concerts. Thankful for the extra steps the whole team took to communicate with each other and for the thoughtful customer service efforts to keep me updated throughout the process. I am so glad to be able to rely on your expertise!
 -Becca Reynolds
---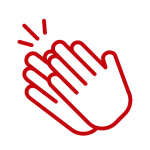 Jason Larson and John McSherry
Shout out to painters Jason Larson and John McSherry! The work done at WIMR looks great and is appreciated!
 -Michael Ferree
---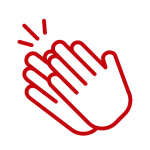 Brad Schenkel and team who worked at Bascom Hall
I'm reminded of the phrase "lack of planning on my part doesn't constitute an emergency on yours" and you all stepped up at the last minute anyway. I really appreciate the ways you all serve behind the scenes to make our jobs easier, and it doesn't go unnoticed.
 -Kristina Flores
---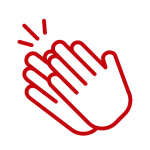 Custodial staff and all who responded to water at Engineering
A HUGE THANK YOU to everyone who responded so quickly to the water fall in Engineering, especially the hard work of the custodial staff who spent over an hour sucking up & dumping water. To all those that came in off hours to help, thank you!
 -Amy Smith
---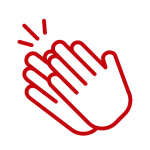 Tim Akey and Campus Services lighting team
They have been putting in some work at Grainger Hall and it has not gone unnoticed. Tim Akey has been great to work with on coordinating work, and very knowledgeable about the types of fixtures in our building as well as the LED equivalents to replace them. This team has replaced bulbs in our classrooms, stairwells, hallways, and on the exterior of our building (which really needed it. The building looks beautiful when you drive by at night) all just in this fiscal year. The other thing we really appreciate is they will look at the fixture reported, but also consider the other fixtures in the general area when doing their replacement. This forward thinking not only helps the replacement blend in, but it also saves time in the future by addressing other bulbs that may be close to failure. I know these guys have a large workload, but we are always happy to see them when they are here. Thanks for all your help, you've got a good group!
 -Tim Bent
---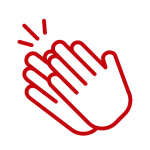 Snow Clearing team
Kudos to the snow clearing team! Jennie Taylor truly appreciates and respects all the work the snow clearing teams have done this winter. It has been a crazy winter and she can't imagine what they have gone through. The roads and sidewalks on campus are in amazing shape!
---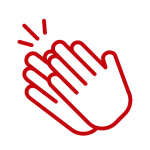 Clay Eckstein

, Todd Kroeger, Jose Molina Ruano, Curtis Bennett

"Thanks for all your hustle to get the painting, floor cleaning and base in place!"

 -Kate Sullivan
---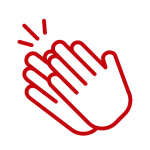 Eric, Phil, Jerry
Athletics appreciates Jerry Smith, Eric and Phil for doing an outstanding job at Kellner Hall. They went above and beyond getting replacement parts and the scheduling of this repair. Both of which were required in order to limit this unit's down time.
---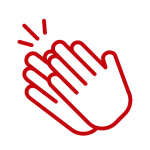 Nick Foulk
Nick Foulk, you are amazing! Nick has been stepping it up and doing one of the most important things in the Plumbing shop. Taking after hours calls. Nick is on the fire protection crew and services the west end of campus. He is doing a great job.
 -Pete Dahl
---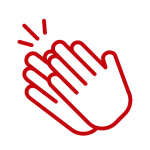 Locksmiths
You all have great service. I feel that I have really taxed your services this past month or so and I want to say thank you. It has been a little rough for me dealing with everything [at HSLC] and you all have been amazing at helping me through this. I feel that I am close to getting a handle on this now because of your great support.
 -Jess Hisel
---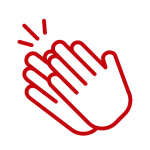 Physical Plant Customer Service, DDC, Maintenance Mech. and Steamfitter staff
A HUGE THANK YOU to Physical Plant Customer Service, DDC, Maintenance Mechanic and Steamfitter Shop staff for managing over 150 low limit alarms that occurred between Friday, December 23 and Monday, December 26. This team entered work orders, diagnosed issues, reset units, revisited units that alarmed again, and worked together as a team to ensure there was coverage and these buildings were running through the weekend. Staff not only covered their assigned areas but were also willing to go above and beyond their typical job duties and work hours to make sure all buildings were covered. Thank you all for your efforts, dedication, and flexibility.
---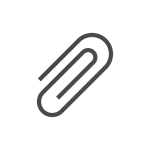 Send a shout-out of your own: recognize FP&M coworkers in the moment by filling out a quick form. Extra credit: add a photo.
---

The nomination period for the 2023 awards period has ended.
Thank you for telling the story of good work through the lens of your unit and shining light on your coworkers' consistent great work! All further nominations will go toward the 2024 awards. We look forward to seeing you at the awards celebration on July 25 and 26!