See shout-outs and kudos to those who received a quick "thank-you" recently from their coworkers.
---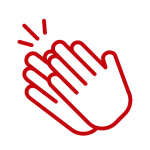 Emma DeGan
Shout-out to Emma DeGan for helping the BSC team through two recruitment processes. We were struggling to get applicants with our old PD and Emma took what we had and modified it to provide a cleaner, more appealing and more detailed PD resulting in a two good candidate pools. Her hard work and time invested into these recruitments have provided great results and now a fully staffed BSC team. Thank you Emma! We appreciate all your help and guidance you provided!
-Ryan Burt
---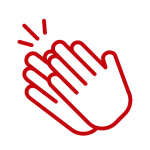 Dale Kraus, Scott Utter, Jason Garvens, Vitaliy Vasylyuk
Dale, Scott, Jason, and Vitaliy, thank you for your team effort to address the temperature concerns of one of our faculty researchers. This was a complex situation so kudos to everyone for working together to come up with a solution!
 -Margaret Tennessen & Robert Bucci
---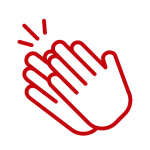 Kyle Frisch
Kyle is Administrative Program Specialist Facility Support Contract Office. This guy is great. He's on top of everything, very detailed oriented. His attention to detail is amazing. There so many room and building numbers and dates going around but somehow, he catches any mistakes. He is a great addition to the team. It's nice knowing he is putting work orders in on the replacement program.
-Tony McGrath
---
Craig Mlsna, Jim Edgington, and Marty Scharrer
Shout-out to Campus Services movers Craig Mlsna, Jim Edgington, and Marty Scharrer who moved office furniture from one building to another on the icy morning of February 23. They moved efficiently and were gracious upon discovering that I did not have the correct key to get into the new office. I greatly appreciate their assistance in making the move as smooth as possible, especially because it was my first time arranging a move and only the ninth day of my new job.
-Laura Peterson
---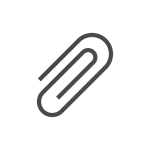 Send a shout-out of your own: recognize FP&M coworkers in the moment by filling out a quick form. Extra credit: add a photo of someone's good work.
---
Keep the momentum going! Tell the story of good work through the lens of your unit to highlight FP&M employees' consistent or outstanding contributions, accomplishments, or service: nominate an individual or team for the 2023 Employee Recognition Awards by March 24, 2023!
---
Employee recognition is part of our culture. Learn more on the FP&M Employee Recognition team page.