See shout-outs and kudos for those who have been going above and beyond.
---

Trish Meinholz
Sending a huge Shout-Out to Trish Meinholz in HR! She does so many things for our group and is an amazing team player. Even though we are very busy, she somehow makes magic happen and works very hard. I sincerely appreciate all your work and effort to help us do our job! THANK YOU!
-Joy Benz
---

Bob Bucci, Scott Utter and Allison Sanders
Many thanks to Bob Bucci, Scott Utter and Allison Sanders for assisting with bluebeam and making CPLA feel part of the team! Amazing service with a. virtual smile!
-Aaron Williams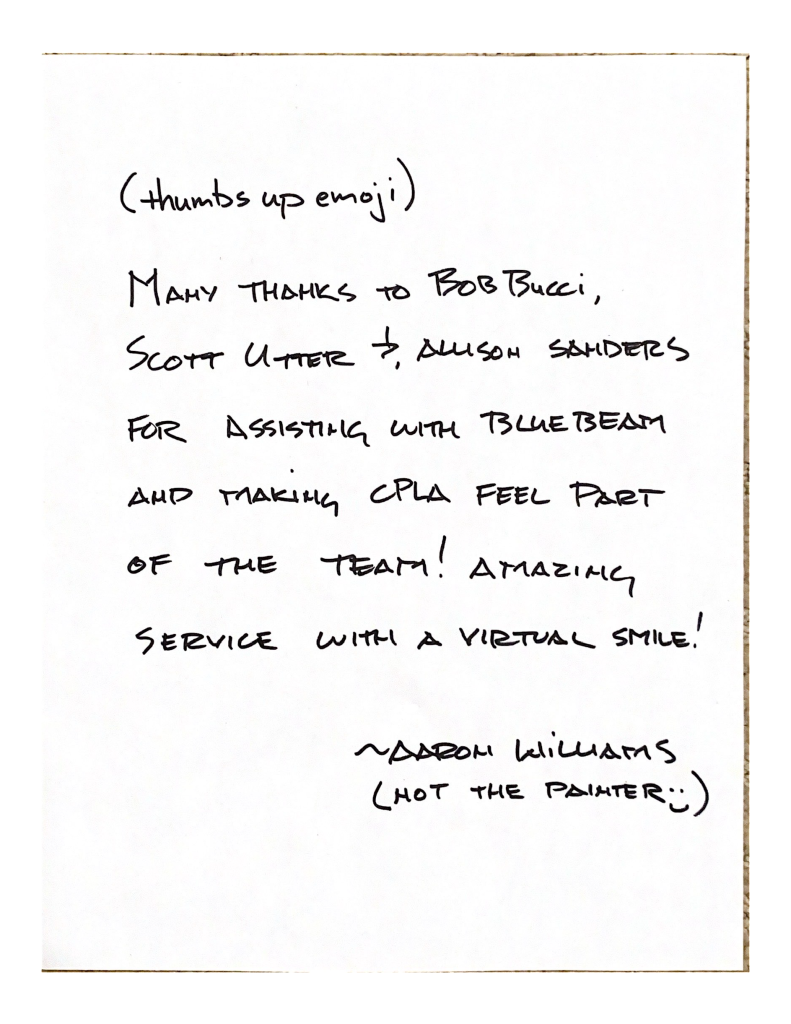 ---

Is there someone that deserves a kind word or quick thank-you? Recognize a coworker by sending them a shout-out to be featured on Inside FP&M and in an upcoming FP&M Employee Newsletter.
---
Employee recognition is part of our culture. Learn more on the FP&M Employee Recognition program page and how to get involved directly with the Employee Recognition committee.