See shout-outs and kudos for those who have been going above and beyond.
---

Grounds and Campus Planning and Landscape Architecture
Shout-out to Ellen Agnew, Bob Scott, and Rhonda James for the amazing support, above and beyond their ordinary responsibilities, to support the University's effort to achieve Bee Campus USA certification. We appreciate taking time out of your busy days to explore new ways to find, track, and support pollinators across our campus.
– Alex Frank
---

Russ Evans and Steve Heitz
We wanted to thank Steve Heitz and Russ Evans for moving the shelving unit, the electrician from 1901 Inc. was able to get started on their work and we were able to move more stuff around tonight to make things a little easier for all.
– Russell Fried
---

 Jon Hedgecock
Our main water filling station was malfunctioning. Jon fixed it but it was later malfunctioning again. From one of our staff: "I checked it again last night — much improved! The filler is running 3-4 times faster and I notice the drinking spigots are also flowing faster and higher. My bet is that Jon opened up the the fountain's main water value just a little bit to get to perfect. 🙂 Thanks for taking care of this, Jon!"
– Victoria Coulter
---
James Garzon Martinez (Custodial Crew 106)
I am writing so you are aware of how much work I see James doing in the building when I am here [at McArdle]. For instance this morning he was cleaning the inside of the elevator. He is always making our floors shine and the bathroom looking good. If I ask him for help he is willing with a smile. I wanted to let you know his work does not go unnoticed!
– Debbie Stewart
---

Karl Trawicki
A huge thanks to Karl for coming over on short notice to meet with an HVAC firm looking to do work in our building. Karl not only answered their questions, providing valuable insight, but also suggested alternatives that would benefit other areas of the building in the process. His knowledge and expertise is outstanding!
– Vicky Coulter
---

Roger Rothrock
Thank you Roger Rothrock for your thoughtful presentation about of the diverse and important work happening through the Steam Fitters Shop. I love knowing that FP&M directly supports the research mission of the university by maintaining state of the art research equipment AND the more shrouded work helping to keep everyone comfortable 365 days a year!
– Donovan Kron
---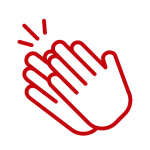 Is there someone that deserves a kind word or quick thank-you? Recognize an FP&M employee by sending them a shout-out to be featured on Inside FP&M and in the FP&M Employee Newsletter. You can also contact news@fpm.wisc.edu for assistance.
---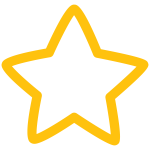 Want to keep the momentum going? You can nominate an individual or team year-round for an Employee Recognition Award!
An award nomination is a great way to highlight FP&M employees' contributions, accomplishments, and service to a unit or department over time.
Any employee can nominate a person or team. This can be from supervisors, staff, or the campus community; to others — either within your department or outside of it!
---
Employee recognition is part of our culture. Learn more on the FP&M Employee Recognition team page and how to get involved directly with the committee.