See shout-outs and kudos for those who have been going above and beyond.
---

Jacy Whitehead
Sending a Shout-Out to Jacy Whitehead! I sincerely admire Jacy's positivity, kindness, and upbeat energy whenever working with our second and third custodians. Jacy is very helpful and always working hard to make things more accessible and available for our second and third-shift employees. You are a superstar!
– Joy Benz
---

Ernesto Cruz
Sending a shout out to CSAS Ernesto Cruz Tamayo of Crew 338. His bilingual abilities have yet again helped welcome and train 2 new staff members. This ability is invaluable to not only myself, but to many of our staff. Thank you my brother!
– John Lohrentz
---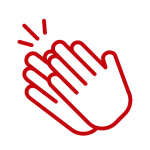 Is there someone that deserves a kind word or quick thank-you? Recognize an FP&M employee by sending them a shout-out. All shout-outs will be featured on Inside FP&M and in an upcoming FP&M Employee Newsletter. Visit go.wisc.edu/shoutfpm.
Need help? Please contact news@fpm.wisc.edu.
---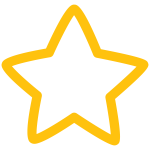 Keep the momentum going! You can nominate an individual or team year-round for an Employee Recognition Award!
An award nomination is a great way to highlight FP&M employees' contributions, accomplishments, and service to a unit or department over time.
Any employee can nominate a person or team. This can be from supervisors, staff, or the campus community; to someone either within your department or outside of it!
---
Employee recognition is part of our culture. Learn more on the FP&M Employee Recognition team page and how to get involved directly with the committee.