See shout-outs and kudos to those who received a quick "thank-you" recently.
---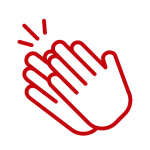 Dawn Ness, Amy Rognsvoog, Ken Dvorak, Jill Koeller, Dione Tyler, Kylie Brommerich, Linda Gassner Turek
I wanted to take a moment to thank CFO Dawn Ness, Budget Manager Amy Rognsvoog, Finance Manager Ken Dvorak, and Accountants Jill Koeller, Dione Tyler, Kylie Brommerich, and Linda Gassner Turek from the Finance team who had a hand in getting FP&M's budgets submitted to campus by last Friday's deadline. I know that a lot of time and hard work went into making this happen, and I especially appreciate the fact that you and the entire staff are so committed to making sure our budgets are thoughtfully crafted and accurate. FP&M is very fortunate to have such a talented and dedicated team to oversee our financial planning! Your efforts do not go unnoticed.
– Margaret Tennessen

---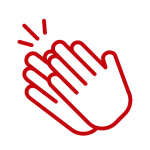 Anthony Pittman
Anthony, it has been a pleasure to work together. Your rationality, positive outlook, and willingness to pivot have been a welcome addition to our small team in your role as a Strategic Communications Student Intern, even for the brief time you've been with us. On the busiest of days I have often benefitted from your calm and assured presence, excellent sense of humor, and even better attitude.
Anthony brings a new skillset to our team from the School of Business and fresh takes on marketing. Thank you for the many hours spent refining website content to get it just right, as well as FP&M employee recognition content and shout-outs posts like these ('bout time/not sorry!) I know that your great teamwork, dedicated work ethic, openness, professionalism, and personality will take you far in your next adventure. We'll miss you after you graduate this spring!
– Allison Bua-Demus
---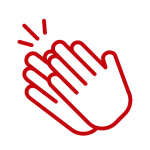 Josephine Sullivan
Josie is a Strategic Communications Student Intern that we've been lucky to have on our team. As spring semester comes to a close and you prepare to graduate, a big, belated thank-you is due for learning a large variety of tasks very quickly (before there were other student interns to help!) and for bringing high-level writing and design skills to the table. Sending extra gratitude for working very independently as a new employee while I was out recovering from carpal tunnel surgery. Josie has grown into an independent, self-sufficient powerhouse and expanded her professional prowess by leaps and bounds.
On occasion I have wondered if she is a mind-reader, but no, Josie is just particularly good at anticipating needs. When working through a tricky layout or writing decision, Josie often proposes the exact same solution that I had in mind. It's a little uncanny! Her top-notch intuition in assessing a situation and dedicating her time to what will make the most impact has been a welcome addition and will be missed. Thank you for being a highly adaptable asset for our team. Your next, post-graduation gig will be fortunate to have you!
– Allison Bua-Demus
---
In case you missed it:
---
Send a shout-out of your own: recognize FP&M coworkers in the moment by filling out a quick form.
Extra credit: add a photo.
---

The nomination period for the 2023 awards has ended
Thank you for telling the story of good work through the lens of your unit and shining light on your coworkers by nominating them for an Employee Recognition Award! All further nominations will go toward the 2024 awards. We look forward to seeing you at the awards celebration in July.