See shout-outs and kudos for those who have been going above and beyond.
---

Michael Muckler
Shout-out to Crew 106 Floor technician, Michael Muckler for completing work that received this comment from a satisfied customer at the Law School:
"I came in today, and the chair upholstery stains are gone! Unbelievable. Why didn't I ask about this 3 years ago? Thanks so much, Vicky, and if possible, please let the university workers know how much I appreciate their great job!"
– Steve Heitz
---

Lynn Sadler and Edwina Burton
Many thanks to ALL the 2nd/3rd shift Custodial Lead Workers for joining our new, monthly meet-ups with an open mind. I'm enjoying my time with all of you! And a big shout-out to Lynn and Edwina for hosting building space.
– Jacy Whitehead
---

Peyton Agard & Matthew Turner
Shout-Out to Peyton Agard & Matthew Turner for stopping a group from starting a fire inside a parking structure. They found and extinguished a large fire in a trash can. As they completed a thorough inspection of the parking structure, they found another small smoldering trash can fire. They went above and beyond to ensure the safety of life and property in the parking structure. We are lucky to have them on the team!
– Shane Rodgers
---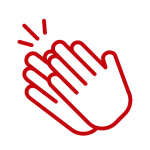 Is there someone that deserves a kind word or quick thank-you? Recognize an FP&M employee by sending them a shout-out to be featured on Inside FP&M and in the FP&M Employee Newsletter.
---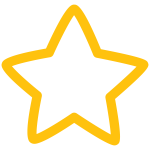 Want to keep the recognition going? You can nominate an individual or team year-round for an Employee Recognition Award! An award nomination is a great way to highlight FP&M employees' contributions, accomplishments, and service to a unit or department over time.
---
Employee recognition is part of our culture. Learn more on the FP&M Employee Recognition program page and how to get involved directly with the Employee Recognition committee.