See shout-outs and kudos for those who have been going above and beyond.
---

FP&M team members of Transportation, Grounds, and CPLA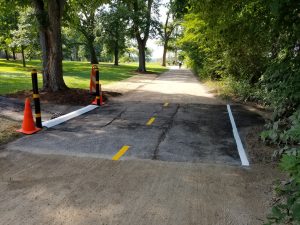 Shout-out to FP&M team members of Transportation – Rob Kennedy, Chuck Strawser, Troy Ruland, Dar Ward; Grounds – Ellen Agnew, Mike Schafer; and CPLA – Rhonda James — for working together to resolve a potentially hazardous obstruction on the Temin Path resulting in safer conditions for bikers and walkers.
– Laura Wyatt
---

Jeff Loshek, Marc Griffin, Rodolfo Rodriguez
Shout-Out to Jeff Loshek, Marc Griffin, and Rodolfo Rodriguez for the excellent job they did re-finishing the floors at Nielsen Tennis Stadium. They look great again!
– Tracker Dunn
---

Roger Timler
I want to give a shout out to Roger Timler in the carpentry shop. He put up a very large shade in a very tall window in my office. Roger has such a friendly, positive demeanor and was very conscientious about letting me know when he would be there and leaving me a note after the shade was installed. He just made my day with his positivity!
– Natalie Feggestad
---
Lamin Manjang, Lynn Sadler
Shout out to Lamin Manjang and Lynn Sadler from Crew 346 for their extra work maintaining the HSLC atrium after recent flu shot clinics and blood drives.
– Tracker Dunn
---
Melissa Brooke (Crew 105)
THANK YOU to Melissa Brook of Crew 105. She went above and beyond cleaning the carpet in our vestibule. We had issues with access control and was finally able to get a key to get them in. She kept me in the loop the entire time. We truly appreciate the effort everyone put into extracting the vestibule area and the rest of our office. You guys do an amazing job. Please know what you do makes a huge difference and is greatly appreciated.
– Sue Thalacker
---

Rebecca Rohde
Shout-Out to Rebecca Rohde for her great attention to detail and patience. She does so much to assist us supervisors and our staff with navigating and resolving all kinds of HR and payroll issues. I appreciate her being available, even adjusting her hours when needed to help us staff on 3rd shift.
– Tracker Dunn
---

Physical Plant leadership and FP&M Safety Review Group
Shout out to the FP&M Safety Review Group and their emphasis on safety as a value within the Physical Plant team. I sat in on the FP&M Safety Review group with Karl Stelzer and Rebecca Rhode this morning and was impressed that the supervisors involved had really given some thought to the injury reports being discussed. It was especially gratifying to hear the other supervisors chiming in with questions and comments about similar experiences and ideas for mitigating a recurrence of similar injuries.
– Jesse Decker
---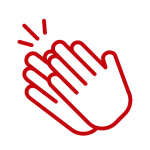 Is there someone that deserves a kind word or quick thank-you? Recognize an FP&M employee by sending them a shout-out to be featured on Inside FP&M and in the FP&M Employee Newsletter. You can also contact news@fpm.wisc.edu for assistance.
---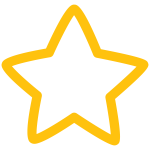 Want to keep the momentum going? You can nominate an individual or team year-round for an Employee Recognition Award!
An award nomination is a great way to highlight FP&M employees' contributions, accomplishments, and service to a unit or department over time.
Any employee can nominate a person or team. This can be from supervisors, staff, or the campus community; to others — either within your department or outside of it!
---
Employee recognition is part of our culture. Learn more on the FP&M Employee Recognition team page and how to get involved directly with the committee.