See shout-outs and kudos for those who have been going above and beyond.
---
Officer #55
I wanted to give a shoutout to Officer #55 within Transportation Services. Officer #55 provided Miranda Sve and I top-notch customer service when asking for help finding an available S-Pass stall for us to park in. He was able to find an open stall for us quickly after asking for help. Thank you Officer #55 for your help – you made Miranda and I's day!
– Maddie Walsh
---
Victoria Van Wey, Jennifer Kobesko, Patty Perdzock-Haas, Quin Koehl, Marci Hilliard, Ellie Hoffman, Alex Montgomery, Jessica Cebula, Ben Weiler and Cody Mertens
Shout Out to the EOH/Occ Med team. While the Occ Med Team has been very busy administering the bivalent COVID booster's and completing routine clinic visits, EOH staff have jumped in and helped out taking extra fit testing shifts. The teamwork between our groups is amazing! Thank you!
– Robyne Gunderson
---

Fleet Services Garage team
Thanks to the Fleet Services Garage team for hosting Coffee and Donuts with Jim last month. Your willingness to interrupt your work to host a big group, and even going above and beyond with teardown is noticed and appreciated. Thank you!
– Lori Wilson
---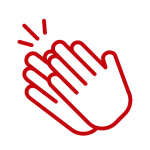 Is there someone that deserves a kind word or quick thank-you? Recognize an FP&M employee by sending them a shout-out to be featured on Inside FP&M and in the FP&M Employee Newsletter. You can also contact news@fpm.wisc.edu for assistance.
---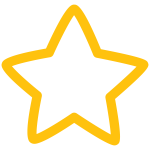 Want to keep the momentum going? You can nominate an individual or team year-round for an Employee Recognition Award!
An award nomination is a great way to highlight FP&M employees' contributions, accomplishments, and service to a unit or department over time.
Any employee can nominate a person or team. This can be from supervisors, staff, or the campus community; to others — either within your department or outside of it!
---
Employee recognition is part of our culture. Learn more on the FP&M Employee Recognition team page and how to get involved directly with the committee.